Full question
Could I use self rising flour for the Christmas Morning Muffins? Would I have to add extra bicarb?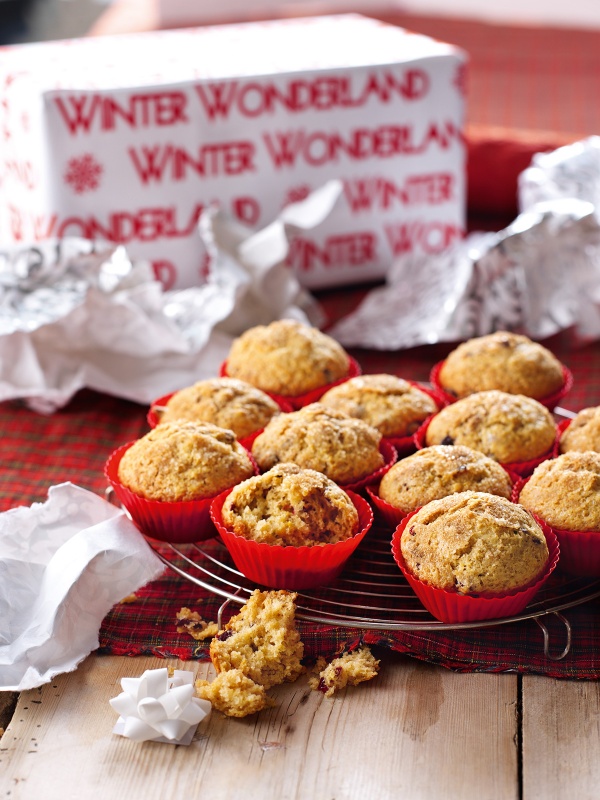 Christmas Morning Muffins
Our answer
Nigella's Christmas Morning Muffins (from NIGELLA CHRISTMAS) are cranberry-studded muffins flavoured with a hint of citrus and warm spices. They are, however, perfect for breakfast at any time of the year.
The recipe uses a combination of plain (all-purpose) flour, baking powder and bicarbonate of soda (baking soda). The leavening combination means that the muffins rise quickly and have a light texture. Unfortunately for this recipe you can't substitute the plain flour with self-raising flour. Self-raising flour has baking powder already added (and in the US it also has salt added) and the amount of baking powder in 250g of self-raising flour is about 3 1/4 teaspoons, which will be too much when combined with bicarbonate of soda. The muffins will probably rise up dramatically in the oven but then sink back as they cool. Too much leavening can also give baked goods a slightly bitter taste. We would suggest using plain flour for this recipe. If you have any left over plain flour then you can convert it into self-raising flour for other recipes by sifting each 150g of the flour with 2 teaspoons of baking powder.