Full question
If I make a batch of the "Christmas Muffins" would it be possible to freeze half of them for a few weeks?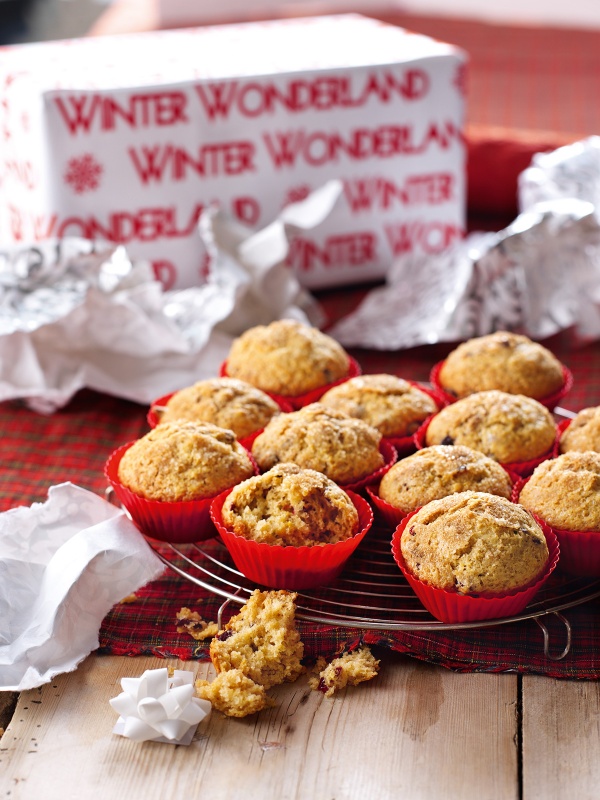 Christmas Morning Muffins
Our answer
Nigella's Christmas Morning Muffins are muffins that are seasonally spiced with clementine, cinnamon and nutmeg and studded with dried cranberries. The muffins, like most muffins, are at their absolute best on the day they are made. However the muffins can be stored for up to 3 days in an airtight container.
The muffins can also be frozen in an airtight container for up to 3 months and thawed for 1-2 hours at room temperature. Stored or frozen and thawed muffins can be refreshed by putting them into a warm oven (100-120c/200-250F) for about 5 minutes before serving. The muffins are also easy to make so if you would like to make some on Christmas morning you can prepare the tin and measure out the dry ingredients the night before, then quickly stir in the milk, oil and egg while the oven preheats the following morning.