Full question
Hi, can you make the American Breakfast Pancakes in advance and freeze them?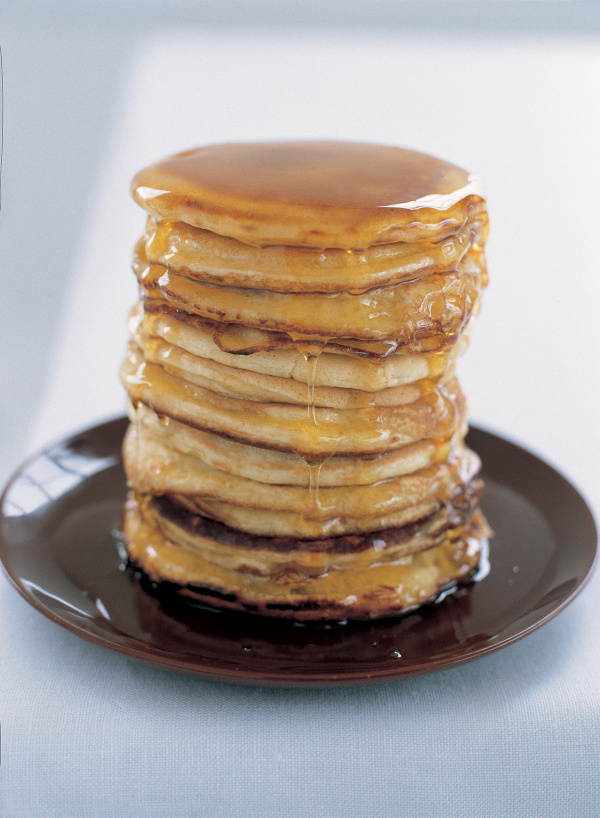 American Breakfast Pancakes
Our answer
Nigella's American Breakfast Pancakes (from HOW TO BE A DOMESTIC GODDESS) are thick, fluffy pancakes. Nigella makes these in silver dollar size (approx 5cm/2 inches diameter), though you can make a smaller number of larger pancakes.
The pancakes are at their best when freshly made. However, you can freeze cooked pancakes. Let the pancakes cool on a wire rack then pack them into airtight boxes, with a piece of baking parchment (parchment paper) in between each layer or pancake. Alternatively, freeze the pancakes on a baking sheet lined with parchment and transfer them to an airtight box once they are frozen solid. Freeze for up to 3 months. They can be reheated direct from frozen in a microwave, using 10 second bursts on full power, until piping hot. Alternatively, put the frozen pancakes in a single layer on a large piece of foil and scrunch the edges of the foil together tightly to make a sealed package. Put the foil package on a baking sheet into an oven heated to 200°C/180°C Fan/400°F for 10-15 minutes, until piping hot.