Full question
Hello Nigella and Team! I was hoping to make Nigella's Italian Christmas Pudding Cake, but marrons glaces are not very common here in Australia. The ones I can find are expensive and, while I am sure they would be fantastic, considering the cost, I doubt I could bring myself to crumble them into a cake! Can you recommend an alternative? Thank you.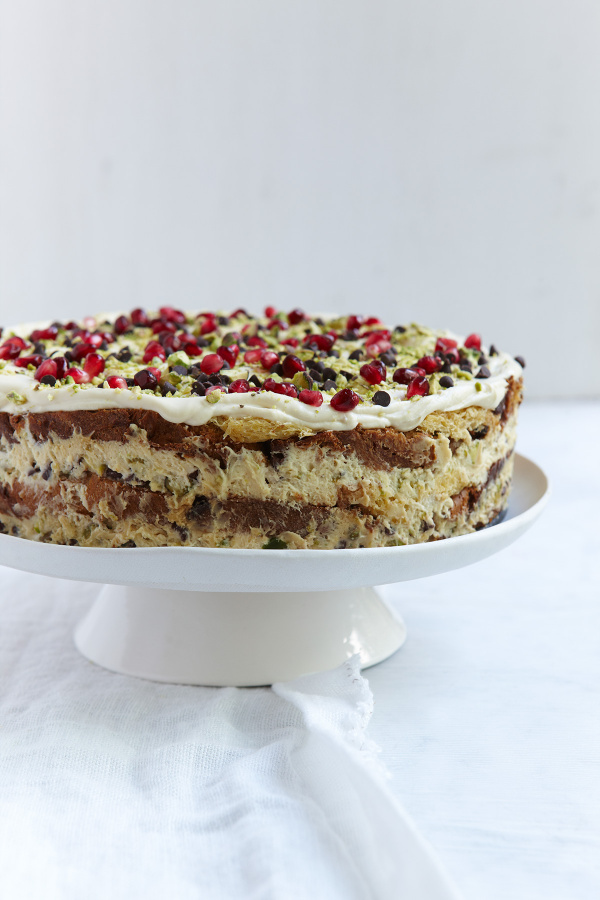 Italian Christmas Pudding Cake
Our answer
Nigella's Italian Christmas Pudding Cake (from NIGELLISSIMA) is a Christmas-inspired version of tiramisu, with layers of panettone and a mascarpone mixture studded with chocolate chips, pistachios and marrons glaces. Marrons glaces are candied chestnuts and are traditionally given and eaten at Christmas. They can be difficult to find so you can omit them and use extra chocolate chips and pistachios instead. Tuaca is an Italian liqueur flavoured with citrus and vanilla. It can also be difficult to find in some countries so you can use rum, brandy or Grand Marnier as alternatives or simply use some extra marsala as marsala is already used in the filling.
You can also make the Italian Christmas Pudding Cake in advance and freeze it for up to 3 months. To freeze, spread the reserved layer of mascarpone cream over the top of the cake and chill for 6 hours. Unmould the cake, leaving it on the base of the springform tin, and open freeze until solid. Wrap the cake in a double layer of clingfilm and a layer of foil and return to the freezer. To thaw the cake unwrap it, put it on a serving plate and leave in the fridge overnight. Sprinkle over the chocolate chips, chopped pistachios and pomegranate seeds just before serving. For other festive feasting ideas you may like to look at Nigella's Season's Eatings.