More answers
Wholemeal Spelt Flour
Asked by Garfield123. Answered on 30th July 2018
Full question
I'm making Nigella's Chai Muffins but I accidentally bought wholemeal spelt flour. Can I use this as a direct substitution for the white spelt flour? Could I also use a mix of 50/50 plain white flour and wholemeal spelt flour?
Our answer
Nigella's Chai Muffins (from SIMPLY NIGELLA) are made with spelt flour, which gives them a slightly more substantial but still tender texture than plain (all-purpose) flour. If you are using wholemeal (whole wheat) spelt flour then we would suggest following the guidelines in the recipe introduction for a spelt alternative and use 100g wholemeal spelt flour and 300g plain flour.
It is possible to change these ratios and use half wholewheat spelt and half plain flour, or even all wholemeal spelt. But just bear in mind that wholemeal flours tend to absorb more liquid than refined flours, so as you increase the proportion of wholemeal spelt then the muffins will become progressively more dense. Hence our preference is for the option above and we would be cautious on using much more than half wholemeal spelt flour.
Recipes you might like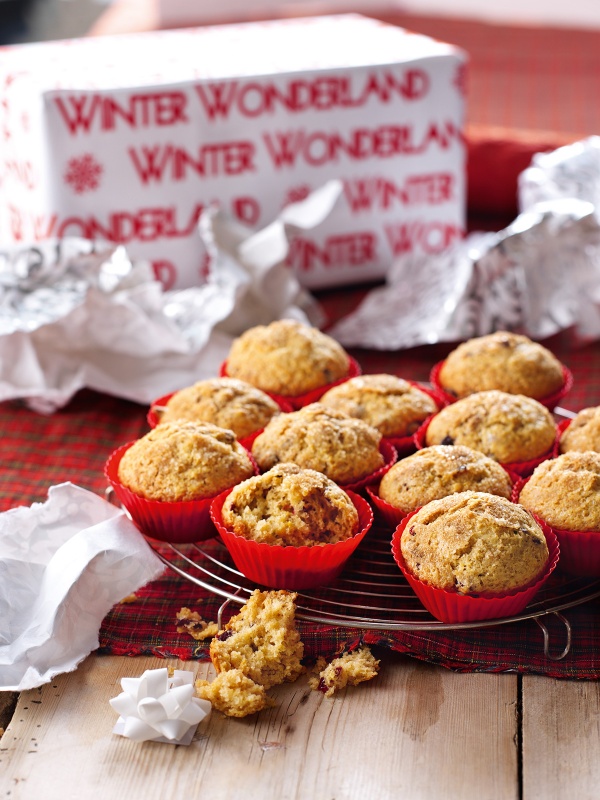 Christmas Morning Muffins