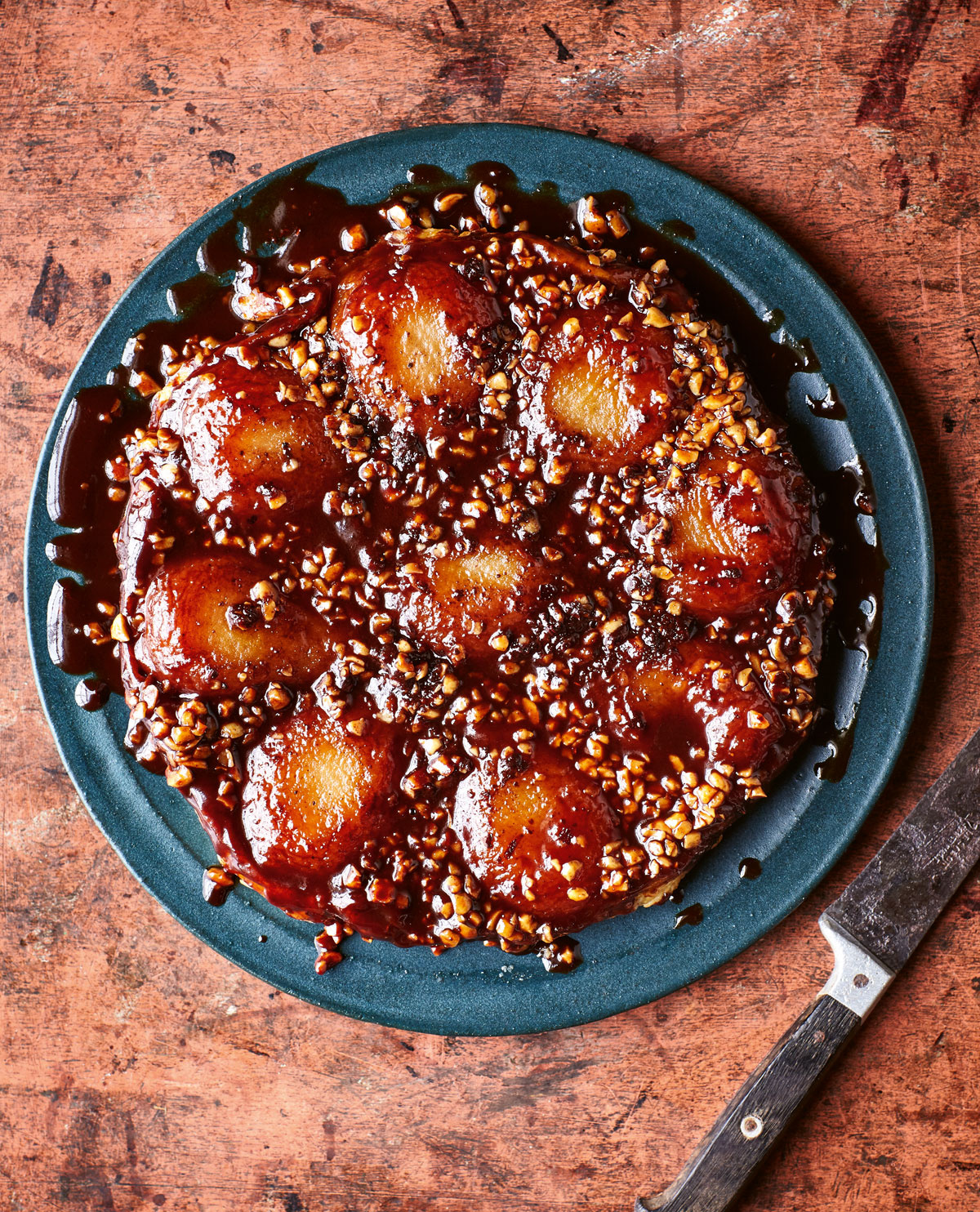 I'm always filled with a gratifying combination of excitement and reassurance when I know there's a new book out by Chetna Makan: excitement because her recipes are consistently a-brim with flavour; reassurance because I know that they will be utterly reliable and cheerfully manageable. You can find two of her earlier books, Chetna's 30-Minute Indian and Chetna's Healthy Indian Vegetarian on here already, and now it's time to welcome Chetna's Easy Baking to CookbookCorner. I have to say, it is irresistible!
As she promises in her introduction, it's a collection of both sweet and savoury recipes "with ingredients that are easy to find, but which all contain something new to make your bakes sing and shine". But there's a gentleness in this approach, which avoids tricksiness or novelty for its own sake. I've already marked page after page with post-its, and when I give you the list (thus far!) you will see why. So let's go: Mango and Lime Meringue Pie; a sumptuous Beetroot, Chocolate and Coconut Cake; Cardamom and Walnut Sticky Toffee Pudding; a Saffron Fennel Loaf Cake that is particularly up my street; a beautiful Nutty Frangipane (there are walnuts and pistachios along with the almonds) Filo Pie; Rose and Cardamom Cheesecake (and I'm equally lured by the Rose and Cardamom Yum-Yums!), that finds its inspiration in that favourite, a crustless Basque burnt cheesecake; Jaggery Coconut Baklava; Coffee Cream Profiteroles with Chocolate; and, from a generous vegan section, Chocolate, Pistachio and Cardamom Cookies; Peanut Meringues; Chocolate, Coconut and Peanut Cake; and Potato Curry Puffs. Obviously, that last one is from the savoury department, and there are others I'd like to mention quickly: a chard lover, I have to draw your attention to the Rainbow Chard Masala Pasty, but I have to tell you about her fabulous and frilly filo-topped Masala Chicken Pepper Pie and Chutney Cheese Twists, too. And I couldn't live with myself if I didn't dwell a little on her Giant Onion Cheese Spiral, the cheese in question being crumbled feta; the pastry makes it more of a project than most of the other recipes but not tear-inducingly so!
After much to-ing and fro-ing (there were just too many to choose from!), I decided to share her recipe for Pear, Chocolate, Star Anise and Hazelnut Tarte Tatin for you: a sticky, caramelly, juicy upside down tart which, you may be relieved to find out, is made with shop-bought ready-rolled puff pastry.
Book Credit: Chetna's Easy Baking: with a twist of spice by Chetna Makan is published by Hamlyn, £20.00. www.octopusbooks.co.uk
Photos by Nassima Rothacker.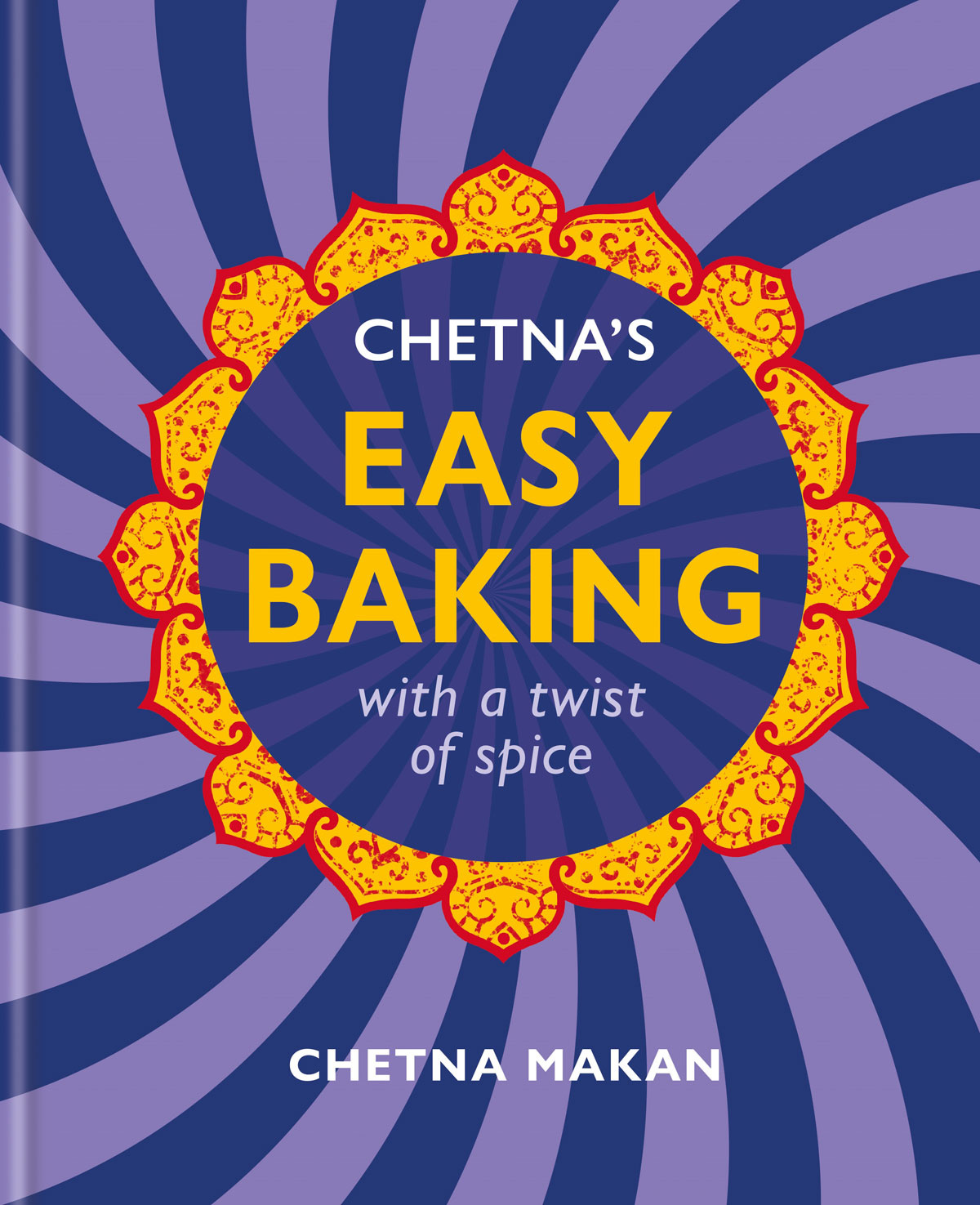 Try this recipe from the book