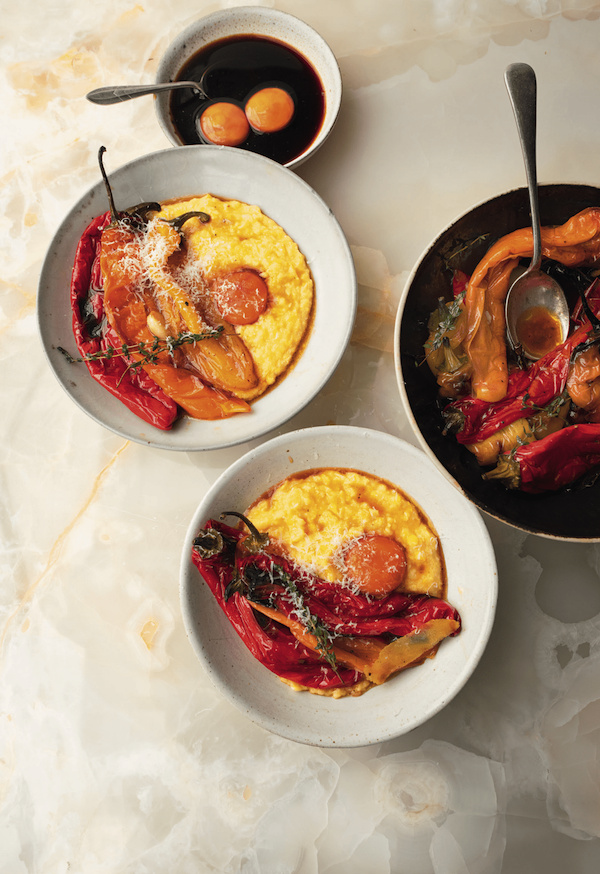 Yotam Ottolenghi has done more than anyone else, over the years, to bring vegetables to the fore, and to our tables, with passion and brio, and Ottolenghi FLAVOUR, written with Ixta Belfrage, who brings her own high-impact message, is in many ways a distillation of this technicolour manifesto. Its title is evident on every page: there's not a recipe that doesn't light up the page and the plate with brightness and depth. It is also a thoughtful book, explaining its principles and bringing its vivid cast of mind to ingredients and methods in a way that illuminates and inspires. I've had my copy only a few days and already it's a-flutter with post-it notes: it is just teeming with recipes that I know I will rely on to brighten up the dark days ahead. Hummus with lemon, Fried Garlic and Chilli; The Ultimate Traybake Ragù (a vegetarian pasta sauce that thrums with umami); Roasted Carrot Salad with Chamoy (a fruity, sour-sweet, chilli-hot condiment you'll want to splodge on everything); Spicy Mushroom lasagne; Miso Butter Onions: I'm getting hungry listing just a few of the recipes that are calling to me. If it were nearer Christmas, I'd be sharing the Sweet and Sour Sprouts with Chestnuts and Grapes with you, although I must tell you that I'm certainly not waiting till then to cook it myself.
But the recipe I just had to bring to you now is the Charred Peppers and Fresh Corn Polenta with Soy-Cured Yolk, a riot of colour, flavour and texture, and smile-inducing purveyor of joy.
Extracted from Ottolenghi FLAVOUR by Yotam Ottolenghi and Ixta Belfrage (Ebury Press, £27).
Portobello steaks and butter bean mash photo by Louise Hagger — All other photographs by Jonathan Lovekin.
Try this recipe from the book