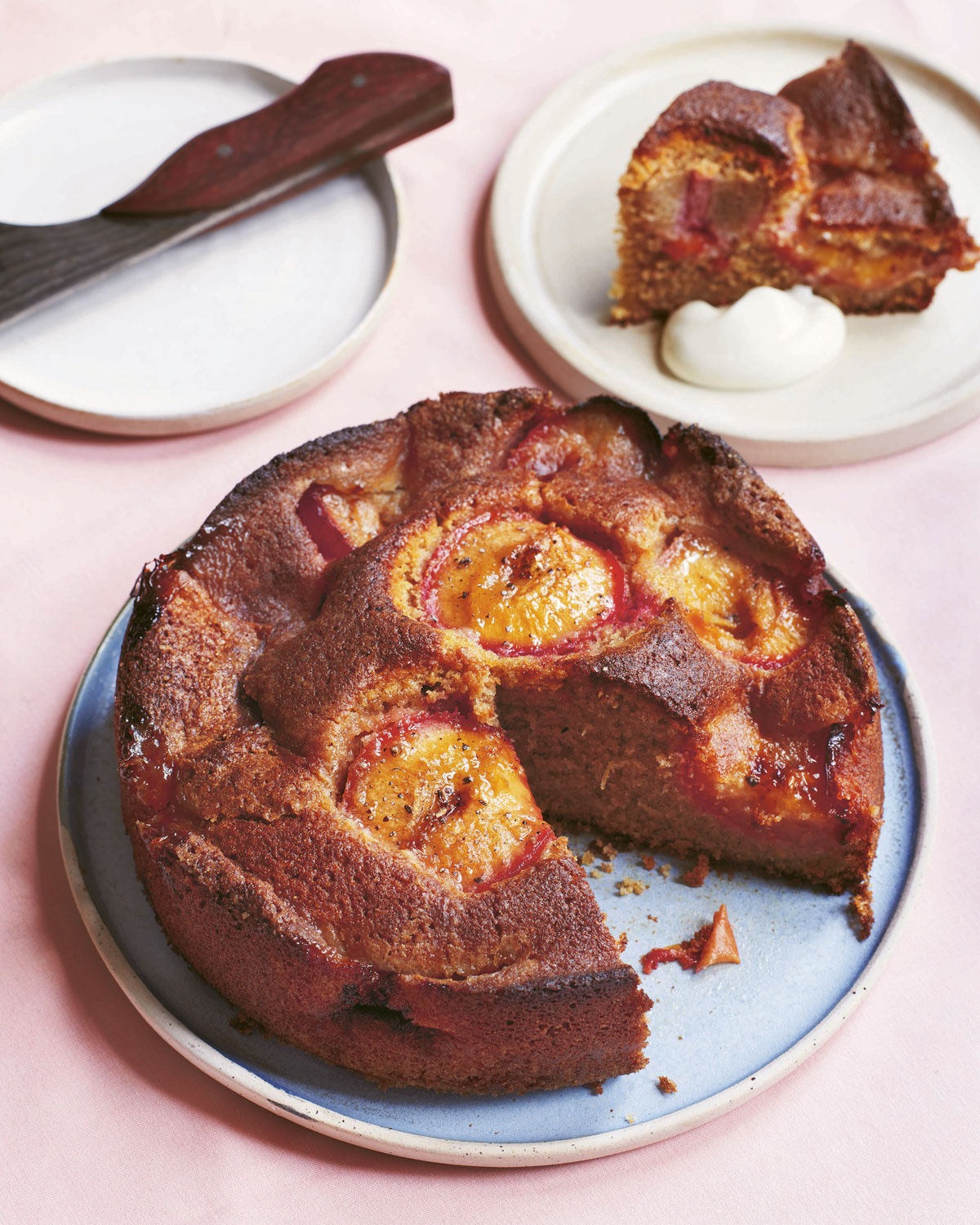 Recommending books is always a profound pleasure, and that's really why CookbookCorner exists. But I have to admit that I do get a bit flustered and anxious when so many great titles come out on the same day. I'd normally expect that in September and October, but now summer seems to be equally crowded on the cookbook front; indeed, the proliferation of titles seems all-year-round. I'd much rather highlight a book in the week it's published, but it isn't always possible. As it is, I've still got quite a few books lined up to tell you about that have already been published, but I will stop fussing about what's not been written about (yet) and focus on the real belter I have for you today!
I was lucky enough to see Olia Hercules's Home Food at proof stage, and it is a true joy. I'm a huge admirer of hers anyway, but this book is special. And not just (at all) because of the conditions under which it's been published, when her native Ukraine is being destroyed by Putin. But it certainly underlines the very importance of the theme of this book, expressed in the subtitle "Recipes to Comfort and Connect". At its heart, Home Food is a chronicle of the relationship between food and identity. These are the recipes — interspersed with beautifully written essays — that have made Olia the person she is and the cook she is, and it feels like a special kind of blessing to be able to make them part of our life, too.
So, to the recipes: I must start here with the Saffron Broth with Chickpea and Rice Balls; then there's the Butterbean Dip with Garlic and Paprika Oil; Radish and Pomegranate Salad; Mother Taralezhkova's Potatoes (potatoes halved lengthways then roasted in butter till crisp, then eaten with a herb, feta and yogurt topping); Dumplings over a Potato and Mushroom Stew; Rose Dumplings with Sweet Potato, Onion and Barberries (and this is one of the recipes that has a QR code on the page so that you can see a video of how to make them); Lazanky — think unpiled-up lasagne — with Tomato Sauce; the sensational Dark Greens and Noodles with Yogurt; Quince Trifle; Buckwheat Cake Tiramisu; and some very different, intriguing Custard Pies. (There's excellent Christmas food in the book, too, I should tell you.) And I've hardly scratched the surface: there is food from all over, from the places Olia's lived and the people she's met, and so distinctively her own. She brings that particular mixture of exquisiteness and sturdiness that I've always associated with her cooking, and which now seems such a poignant manifestation of vulnerability, strength and hope.
The recipe I'm sharing with you today is Stefa's Stone Fruit Cake. I rather feel I'll be making it all summer long.
Home Food: Recipes to Comfort and Connect by Olia Hercules is out now from Bloomsbury Publishing.
Photos by Joe Woodhouse.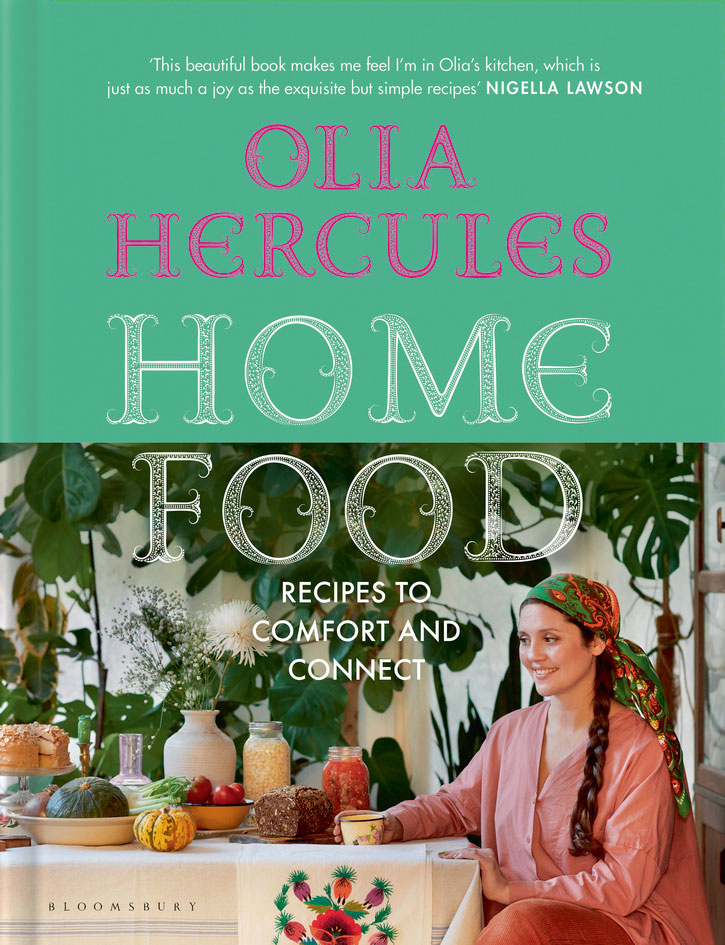 Try this recipe from the book