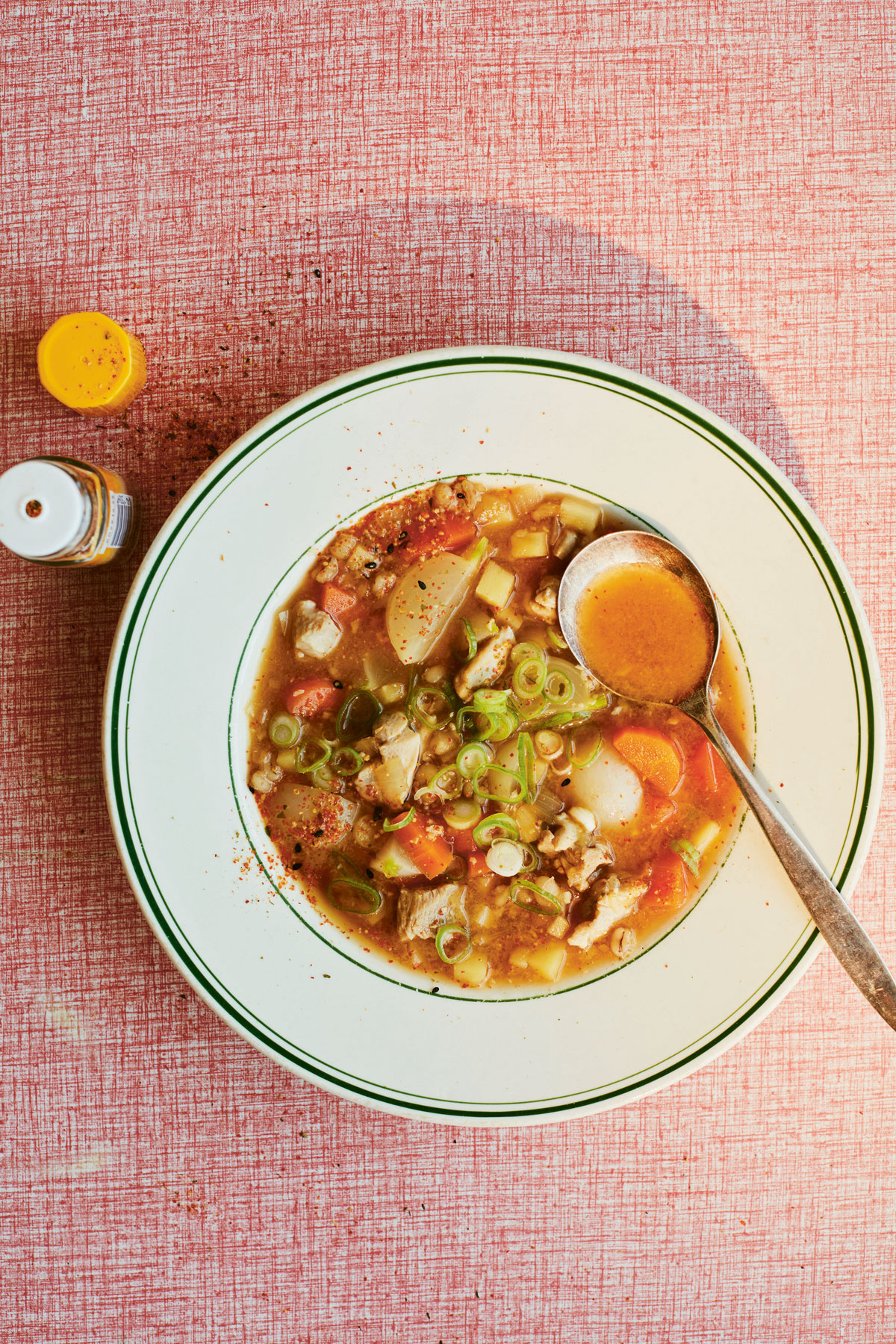 This is the third book of Tim Anderson's to appear on CookbookCorner, and I cannot apologise for his showing up so regularly here as I find it impossible to read one of his books (let alone cook from them) without feeling an urgent need to tell you about it. At the risk of repeating what I said about him in my review of his last book, Your Home Izakaya, he seems to know exactly what I want to be eating even before I do! And this isn't about the lure of novelty: I return to his books again and again; his recipes have become part of my life.
In Bowls & Bento, Anderson returns to the Conbini — Japanese convenience stores — for inspiration, first addressed in a chapter in Tokyo Stories. "The whole conbini ethos", he writes, "is that everybody deserves a good meal, at any time of day of the week, every day of the week and I hope to show you how you can provide that service for yourself and your family at home." And, in doing so, he aims to give not only recipes but also "a sort of strategy guide". But it is his recipes I want to dwell on here.
Let us start with his simple bowl of miso soup with rice and pickles, "the building blocks…of Japanese meals, the Holy Trinity of satisfaction", and in particular with his Clam Miso Soup. I've been making a version of this for many years, but bow to the superiority of his recipe! I adore his Sea Bream Rice, too. And then — flagged expectantly and exuberantly in my copy — there's the Beetroot Miso Soup; the Enoki Bacon Rolls; Microwaved Mabo Aubergine; Mackerel Simmered with Onions and Ginger; Lacquered Spam (an upgrade from the spam fritters we were given for lunch when I was at school, love them though I did); Cheesy Curry Hotpot Udon; Japanese-Style Sandwich Bread, which leads us to his Gooey Egg Curry Bread, Hot Dogs Rolls (the dough is wrapped around the frankfurters and baked together) and The Tonkatsu Sandwich, among many others. This is a small selection from a book that's big on deliciousness. There's nothing in this book I wouldn't be ecstatic to share with you but, in the end, it just had to be his Chicken, Root Vegetable and Pearl Barley Miso Soup.
JapanEasy Bowls & Bento by Tim Anderson (Hardie Grant, £25).
Photography by Laura Edwards.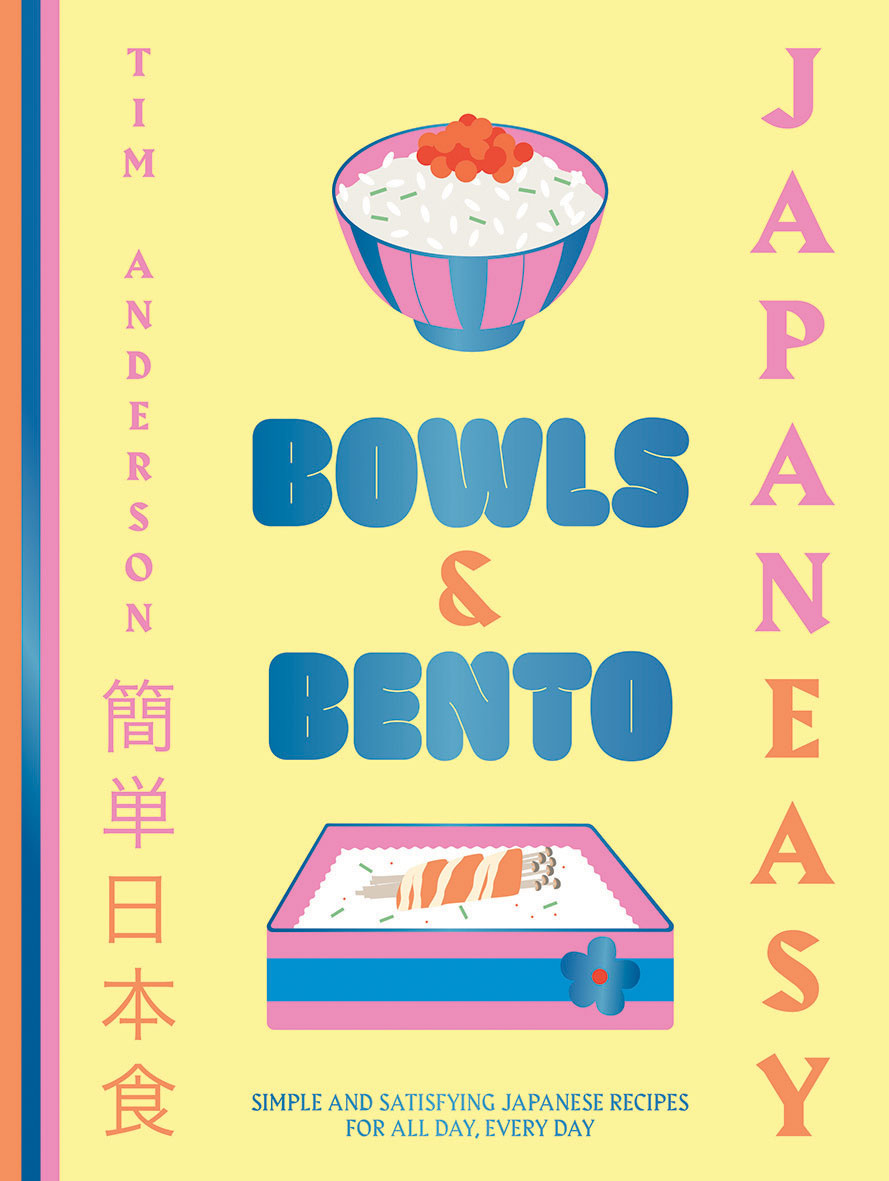 Try this recipe from the book