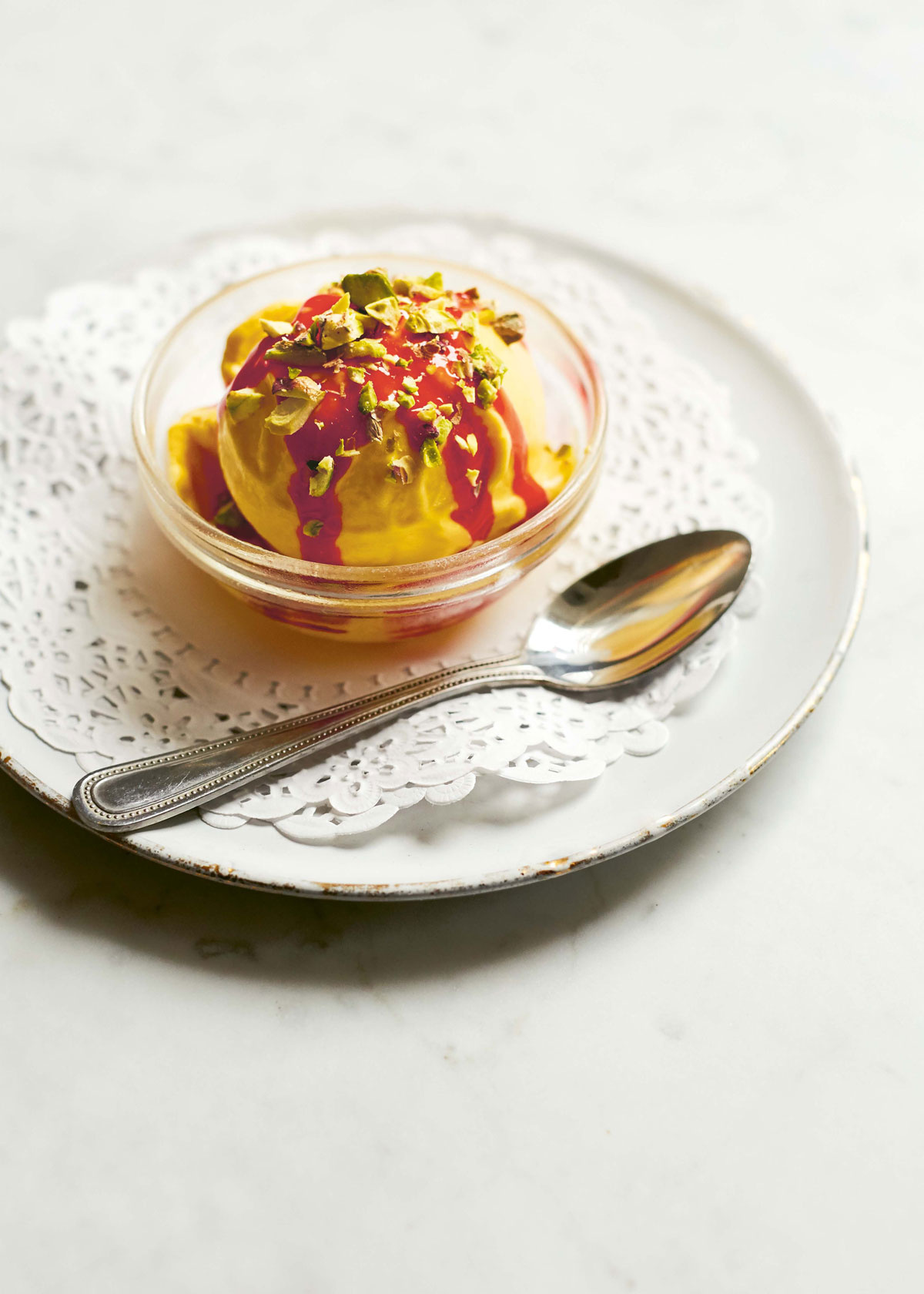 I'm just bowled over by this book. It's as fascinating as it is beautiful, and full of food I'm desperate to eat! I'm on the road at the moment, so this is going to be briefer than I'd like, but I just felt that it was crucial to tell you about Farokh Talati's Parsi now! "Around the seventh century, during the Arab conquest of Persia", he writes in the introduction, "a small group of Zoroastrians fled persecution by sailing from what is now known as Iran and found themselves on the shores of India….The community that originally settled in Sanjan became known as the Parsis because of their Persian heritage, and throughout the centuries they spread across India". The story of humans is the story of food, and as people move they bring their food with them, and it becomes part of something new, embracing too the cooking they find in their new land, and giving such riches back. And now Talati is sharing them with us. He just happens to be the head chef of St John Bread & Wine but rightly celebrated chef though he is, I really feel he has the soul of a home cook.
It's terribly unfair to be reading this on a flight, which can offer little in the way of gustatory delights, during a month I'm on tour and so without a kitchen but, in fairness, I'm having a wonderful time so shouldn't complain! Besides, it's making me very happy planning what I'm going to cook once home. Plus, there is something so inherently nourishing about this book and this stems not simply from Talati's recipes, but from his voice, his heart, combined with the design that creates such a sense of clarity and calm. It does seem odd, though, that the designer is not credited alongside the equally praiseworthy photographers, Sam A Harris and Oliver Chanarin.
Anyway, here are just some of the recipes I've earmarked for re-entry: Mango Pickle Mayonnaise; Masala Oats; Prawn Kebab, which seems to be like the most wonderful crispy patties; Mooli, Cucumber and Pomegranate Salad (I'm definitely making this to go with my Christmas cold cuts); Persian Scorched Rice, a version of tahdig; Aubergines Stuffed with Coconut and Coriander Chutney; Crab and Coconut Curry; Parsi Fried Chicken (and yes, I will have mine with the mango pickle mayonnaise); Spicy Chicken Liver and Gizzards; Braised Kid Shank and Brown Lentils; and — I know this isn't for everyone, but it is for me! — Crispy Spiced Brains. And, oh, the desserts! I dream of the Mango Poached in Jaggery and Saffron; Falooda, the most beautiful milk shake (though that's to shortchange it) I have ever seen; Pistachio Ice Cream Sandwich; Cardamom Doughnuts; and Fennel and Poppy Seed Loaf.
It is from this Sweet section that I've chosen a recipe to share with you (itself a component of the divine Falooda) and it's the Mango Ice Cream. And I should say that you can use canned mango pulp/purée — a favourite ingredient of my mother's, and which I always keep in store just in case — which can make life a whole lot easier. But really, I do want to say that I feel this is a book that will earn its place in my kitchen and in my life a hundredfold, and I am so happy to have it. Even if all I can do now is pore over the pages!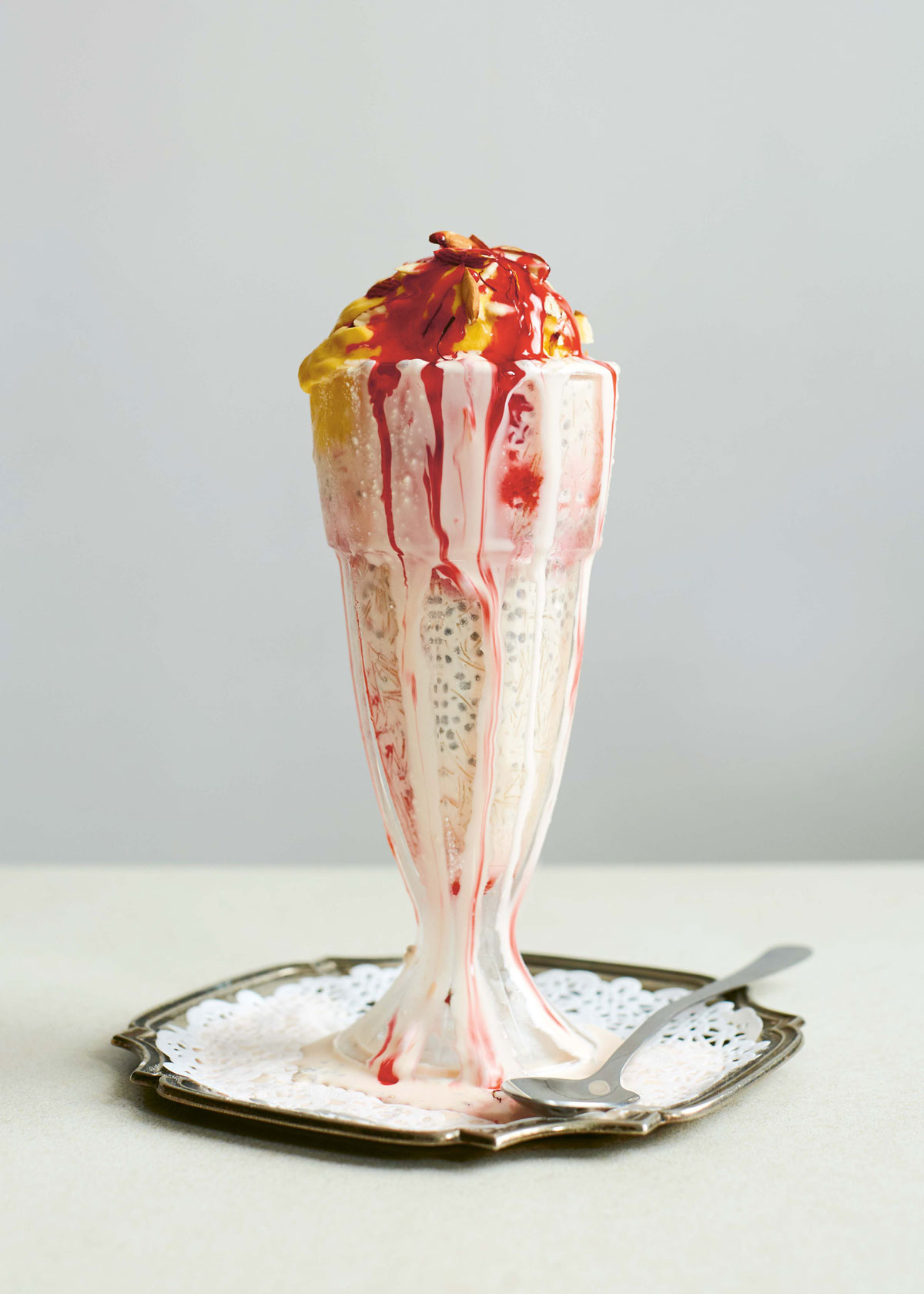 Parsi by Farokh Talati (Bloomsbury Absolute, £26) is out now.
Photography by Sam. A Harris.
Try this recipe from the book