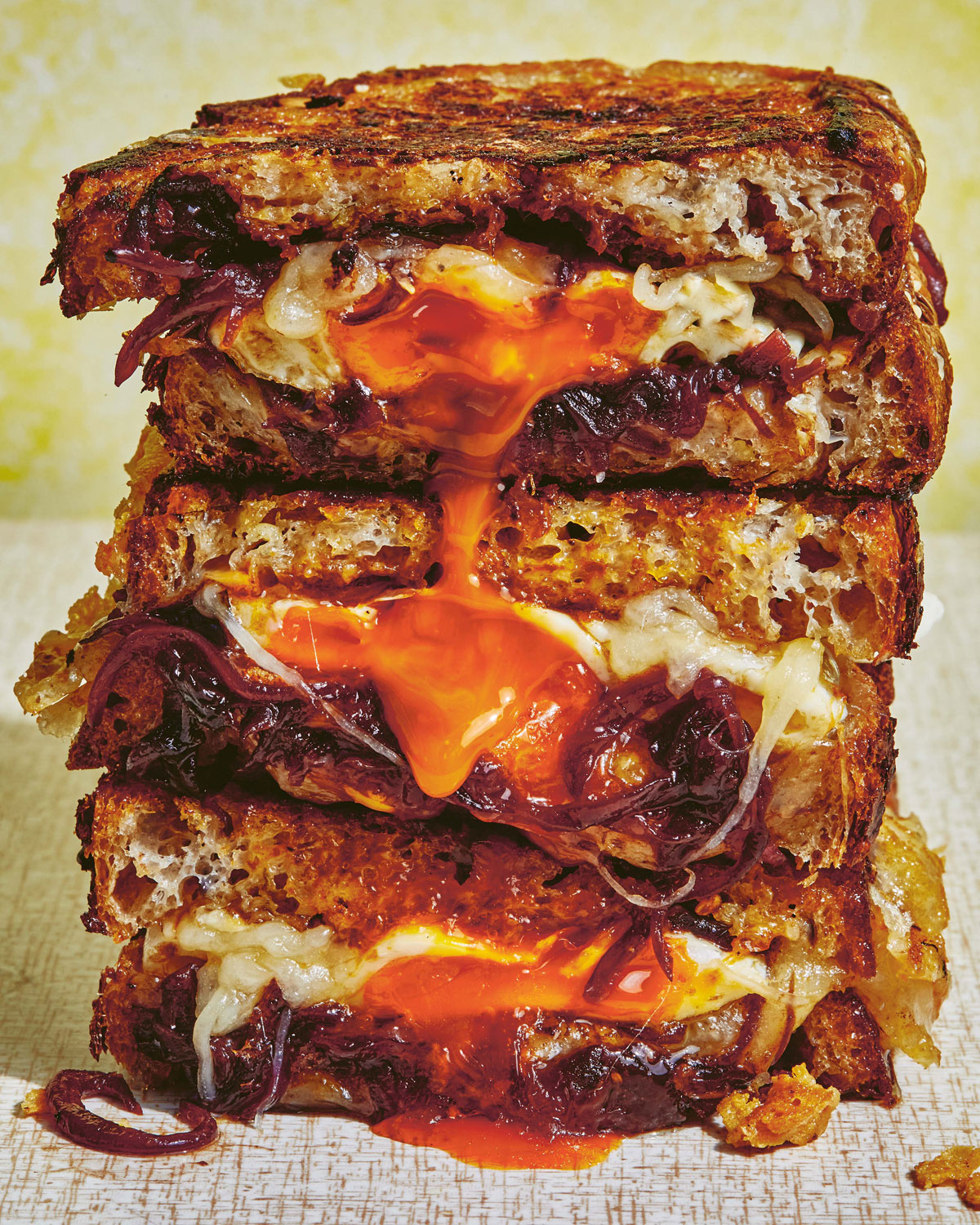 At tediously regular intervals, a certain complaint pops up on Twitter — and, no doubt, on other social media platforms — bemoaning the storytelling that kicks off recipes online. Never mind (for now) the sheer rudeness of laying into people kindly providing free recipes for those who are too busy and important to held up by details the writer sees fit to include, and too dim to realise they can simply scroll down to the recipe, the whiners should try actually reading books! If they did, they'd realise that the stories that lie behind a recipe are actually an integral part of it, and a prized part of it, at that. "I picked up this book for the food," Meera Sodha is quoted saying on the back of Rambutan "but I'll treasure it forever for the stories."
Food has a context, whether it be personal, historical, social, or economic, and learning about a cuisine involves more than following the mere formula of a recipe. This glorious book invites the reader into her life, her memories, the shaping of an appetite, and brings Sri Lanka to life in a way that resonates deep in the soul. Cynthia Shanmugalingham's food, like her voice, is bright, warm, and no-nonsense in an immediately trustworthy way. It's like having an encouraging, enthusiastic friend with you in the kitchen as you cook.
And cook you will — the recipes will have you scribbling shopping lists and making greedy plans before you know it! This is a hefty book, and there is so much I want to cook from it, but I will give you a few luscious examples so that you can see what joys lie ahead. I couldn't begin this list other than with the Coconut Dal with Kale, which I could live on; ditto the Coconut Milk Greens Curry; the Tempered Crunchy Fried Potatoes with Turmeric are irresistible; but then so is the Crab Fried Rice; Slow-Cooked Lamb Red Curry; Black Pork Belly Curry; Fried Chickpea and Yogurt Sundal; Fried Aubergine Vinegar Moju; Flaky Paratha; Crêpe-thin Godamba Roti; Potato and Leek Spicy Stuffed Roti; the heavenly Hoppers; Hot Butter Cuttlefish; Banana and Milo Icebox Cake; the coconutty, chocolatey Ravana Cake; almond-custard Watalappan tart; and a lime-sharp Mango Fluff Pie.
All of these recipes clamoured to be chosen, but I couldn't resist bringing you the Seeni Sambol, Egg and Cheese Sandwich. Seeni sambol is a sort of caramelised onion relish that I couldn't get enough of when I was in Sri Lanka five or so years ago, and this sandwich (while certainly not classically Sri Lankan by any means) shows the unpretentious gutsiness of this beautiful book.
Rambutan by Cynthia Shanmugalingam is out now from Bloomsbury Publishing, RRP £26.
Photos © Alex Lau, 2022.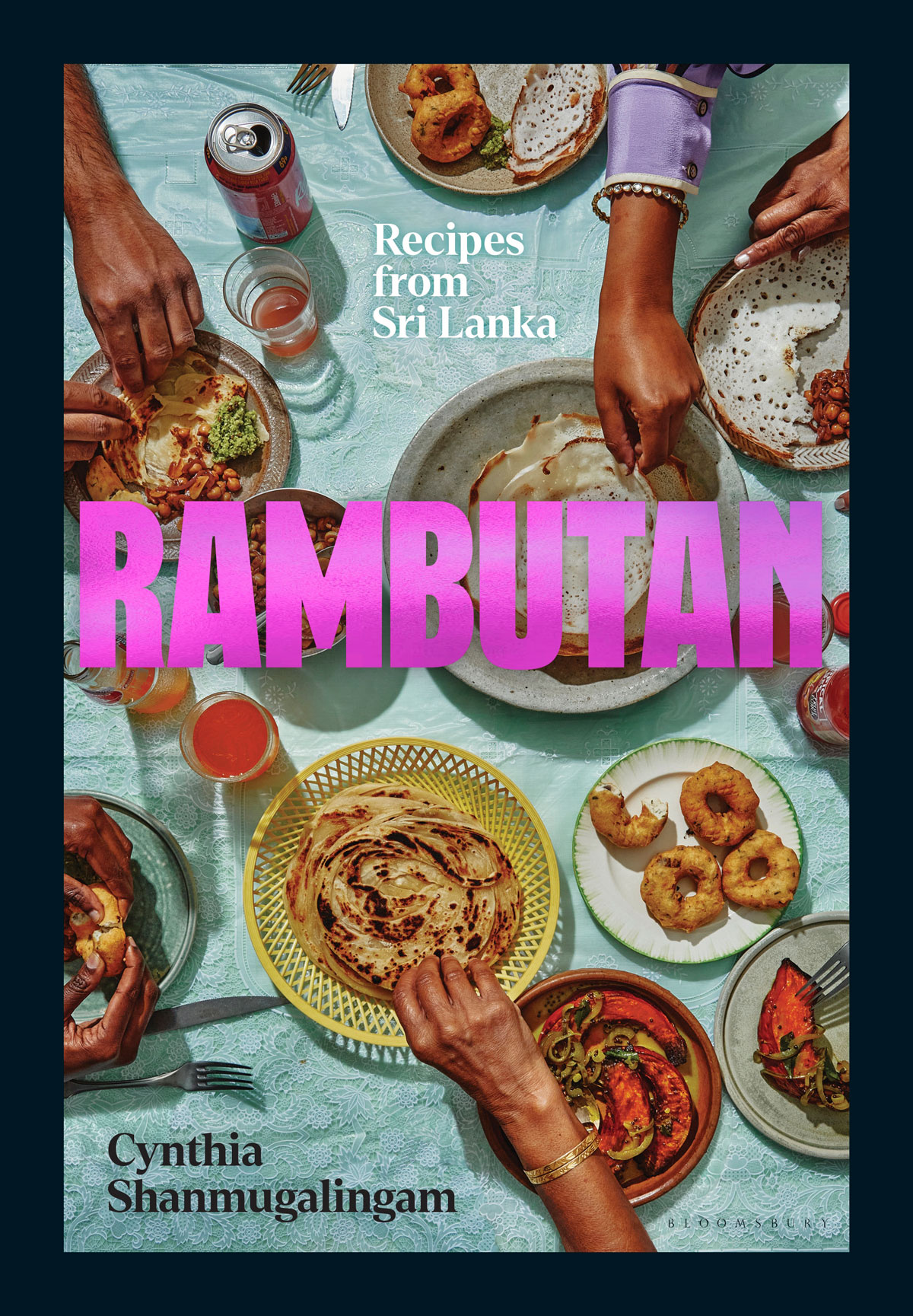 Try this recipe from the book