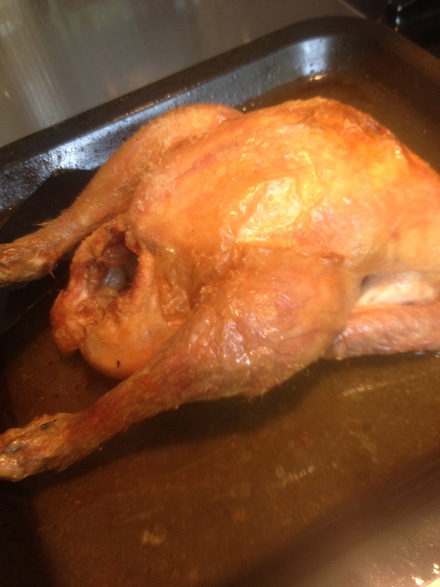 I love the sort of cooking that uses up food that's been lingering in the fridge. I normally roast a chicken on Sunday evenings, but a last-minute special request meant that the chicken was put on hold and a big bowlful of pasta with pancetta, peas, cheese and cream was on the menu instead. So today, a roast chicken was in order, and let me say (for those of us lucky enough to work at home) it's a very comforting way to start the week.
I'm slightly embarrassed about how much veg I had bought but not used, so I gathered up all I could find — broccoli, beans, spinach, leeks, almost a kilo in total — and tossed them in a little garlic-infused oil before braising them in 500ml cider (hard cider for those on the other side of the Atlantic) for a good, but gentle-flamed, 30 minutes, until I had a soft, deeply flavoured stew.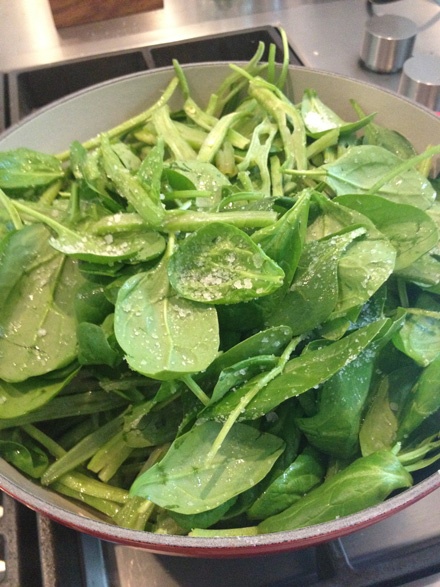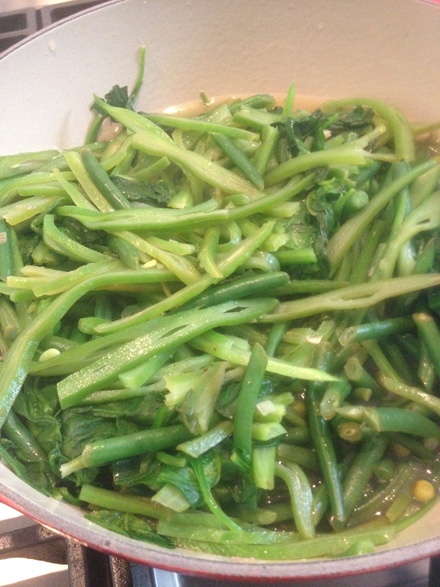 Yes, I know that vegetables always take on a most unphotogenic khaki colour when they're long-braised, but the exuberant flavour more than makes up for tonal drabness!