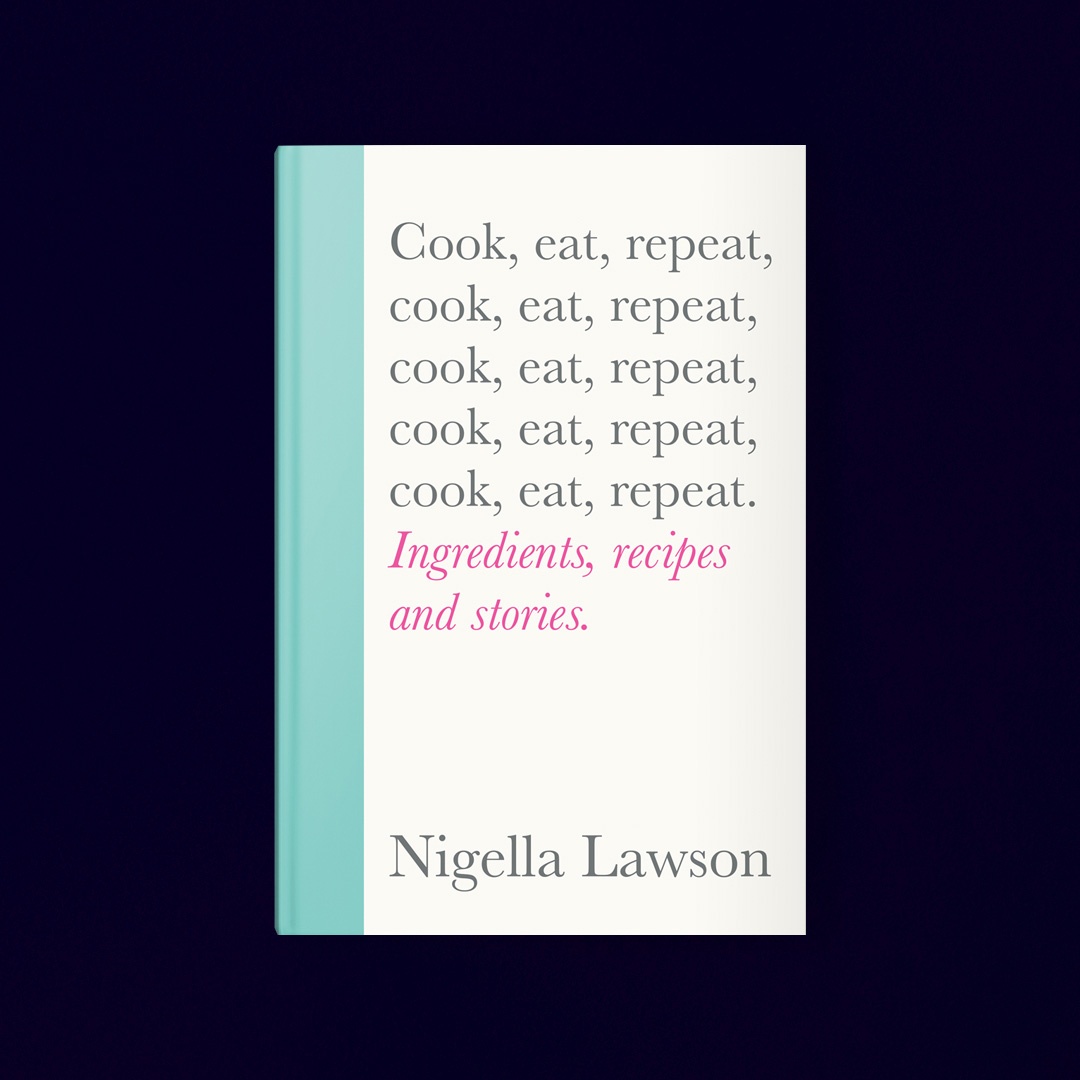 Exciting news! I am thrilled to announce my new book, COOK EAT REPEAT, which is to be published this October.
I've enjoyed hugging this secret project to myself over the past several months, but it is a deep pleasure, too, to share it with you. I think many of you have suspected there might be a new book in the works, and you were right. Subtitled "Ingredients, recipes and stories" (and yes, I know that lovers of the Oxford comma might be a little perturbed here), it's a book that's very close to my heart. It focusses on the rhythms and rituals of the kitchen, most particularly my kitchen, and intertwines recipes with narrative essays about food and stories from a cooking life.
There are over 50 recipes, and many more delicious suggestions, that make the most of my favourite ingredients. Just to give you a taster, chapters include A is for Anchovy (a celebration of the bacon of the sea), Beetroot and Me, How to Invite People for Dinner without Hating Them (or Yourself), incorporating A Vegan Feast, a loving defence of Brown Food, and plenty of new ideas for Christmas. It's so hard to pick out just a few recipes, but let me tell you some of my favourites that are in COOK EAT REPEAT are my Burnt Onion and Aubergine Dip, Wide Noodles with Lamb Shank in Aromatic Broth, Brown Butter Colcannon, Spaghetti with Chard, Chilli and Anchovies, Beef Cheeks with Port and Chestnuts, Butternut Squash with a Chilli Ginger and Beetroot Yogurt Sauce and - not forgetting the desserts - Rhubarb and Custard Trifle, Rice Pudding Cake, Chocolate Peanut Butter Cake and Cherry and Almond Crumble.
I cannot tell you how much joy I have got from writing this book, and I can't wait for it to be out in the wild this October. And I should tell that a limited number of signed copies are available through this link.