Print me
Introduction
This is the ultimate Sunday night supper. Everything is easy to get hold of, and it's wonderfully quick to make. The blue cheese gives this dish incredible depth and saltiness, but if you haven't got any, of course, it's still delicious made with alternatives. A few sorrel leaves make a wonderful addition to the spinach, and Parmesan works well too - just remember to increase the quantity slightly.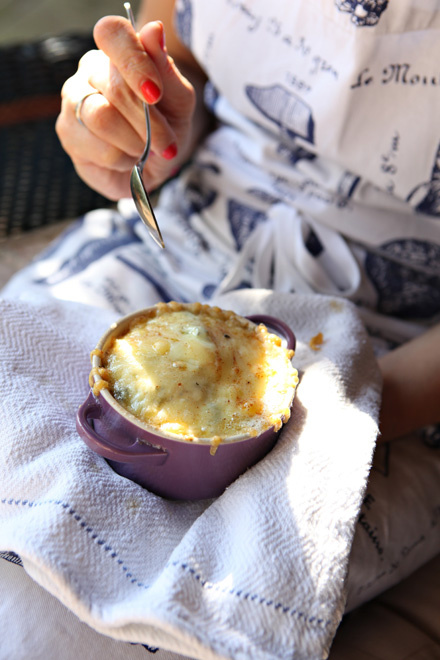 ½ clove garlic
small knob of butter
a good handful baby spinach (shredded)
2 eggs
25 grams mixture of blue cheese and gruyere or Cheddar
1 tablespoon single cream or creme fraiche
fresh nutmeg
salt
ground black pepper
Method
Baked Eggs With Spinach and Blue Cheese is a guest recipe by Blanche Vaughan so we are not able to answer questions regarding this recipe
Preheat the oven to 180°C / 350°F / Gas 4.
Rub the inside of a ramekin or single-serving oven dish with the garlic and then with a little butter.
Put the spinach into the bottom of the dish, then break in the eggs and season well. Grate over the Gruyere and crumble in the blue cheese, then top with the cream (or creme fraiche) and a grating or so of nutmeg.
Bake for 15-20 minutes, or until the top is browned and the egg just firm.
Eat immediately if you like your yolks runny, or let it cool a little, allowing the eggs to continue to cook.
Additional Information
for 2, double the quantities
Other recipes you might like