Print me
Introduction
This salad is good for luncheons, getting together with the girls, picnics and parties. You can pile this inside a soft roll. Nibble it with crackers? Ladle it into lettuce cups? An unusual and tasty version of a "traditional chicken salad".
1 pound cooked & seasoned chicken breasts
1 cup mayonnaise
½ cup sour cream
1 teaspoon curry powder (sweet or hot)
1 teaspoon sugar
¼ cup roasted raw unsalted cashews
½ cup raisins (sultanas or mix of both)
¼ cup figs (or dates)
¼ cup sliced & halved water chestnuts
1 clove chopped garlic
2 sliced scallions
½ cup chopped fresh italian parsley
1 pinch of cracked black pepper
1 pinch of salt
Method
Curried Chicken Salad is a community recipe submitted by Aaron and has not been tested by Nigella.com so we are not able to answer questions regarding this recipe.
In large bowl, shred the cooked chicken in large pieces and set aside.
In second bowl, mix the wet ingredients and the curry and sugar. Blanket this dressing on top of the shredded chicken.
Scatter the remaining ingredients over the chicken and dressing and mix. Chill.
Other recipes you might like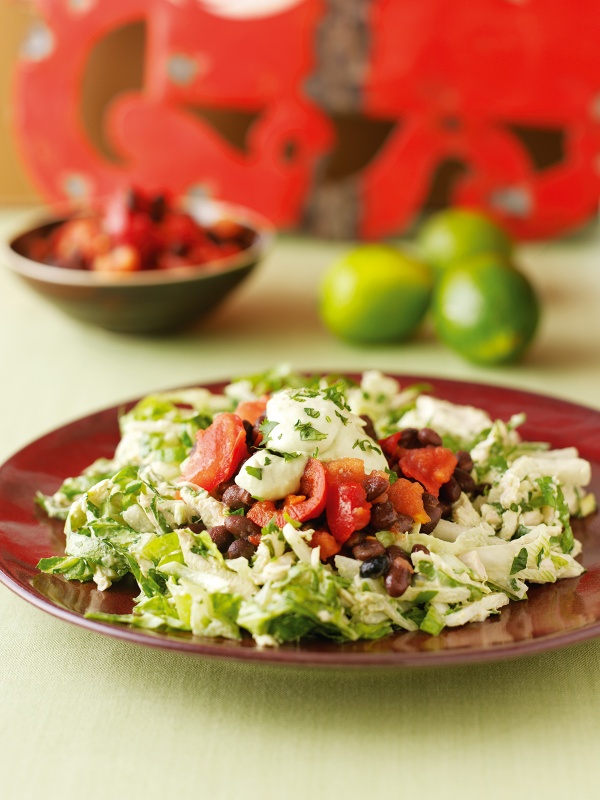 Mexican Chicken or Turkey Salad With Tomato and Black Bean Salsa