Print me
Introduction
I don't know where this recipe cake from- a friend wrote it out for me after I demanded the recipe it was so yummy!
2 large chopped onions
¼ cup olive oil
4 cloves crushed garlic
6 sticks chopped celery
3 chopped carrots
1 teaspoon ground cumin
1 teaspoon salt
1 teaspoon pepper
1 teaspoon fresh thyme
3 cups water
5 cups chicken broth (or vegetable)
2 leaves bay leaves
3 teaspoons soft dark brown sugar
1 tablespoon sweet chile sauce
2 cans diced tomatoes
2 cups lentils
½ cup dry sherry
Method
Hearty Lentil Soup is a community recipe submitted by aussiefifikins and has not been tested by Nigella.com so we are not able to answer questions regarding this recipe.
In a large stock pot, heat oil, soften onions without browning. Add garlic, celery and carrot.
Cover and cook for 10-15 mins until softened.
Add everything else and simmer for 2 hours.
Other recipes you might like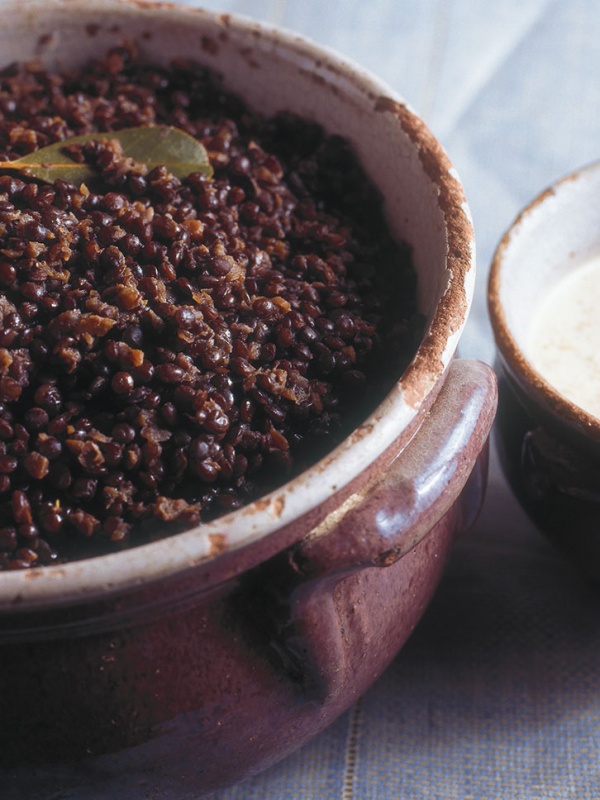 Lentils Braised in Red Wine