Print me
Introduction
Really yummy! Doesn't really need icing- I usually dribble a blend of milk and icing sugar over the top, or else leave it plain. I have never used cream cheese icing with it. Again a good one to bake for cake stalls as you get 2 cakes out of the mixture, or for family baking bake it as a slab.
250 millilitres butter
500 millilitres superfine sugar
2 eggs
500 millilitres natural apple sauce (no added sugar)
1000 millilitres flour
2 teaspoons baking soda
1 teaspoon salt
1 teaspoon cinnamon
½ teaspoon nutmeg
250 millilitres chopped nutmeats
250 millilitres raisins (sometimes I add sultanas)
Method
Apple Sauce Spice Cake is a community recipe submitted by aussiefifikins and has not been tested by Nigella.com so we are not able to answer questions regarding this recipe.
Beat butter & sugar until fluffy.
Add eggs, apple sauce & beat well.
Combine dry ingredients, stir into the apple sauce mixture, add nuts & raisins.
Pour into two greased and floured 9" x 1 1/2" round cake pans. (Or else if you want to make a slab cake bake in one 20x30cm tin).
Bake at 325ºF for 1 hour or until the cake shrinks from the sides of the pan.
Cool in pans 30 minutes, then turn onto cake rack until cold.
Frost top of bottom layer with Cream cheese frosting or your favourite frosting.
Add top layer and frost top & sides.
Decorate to taste.
Other recipes you might like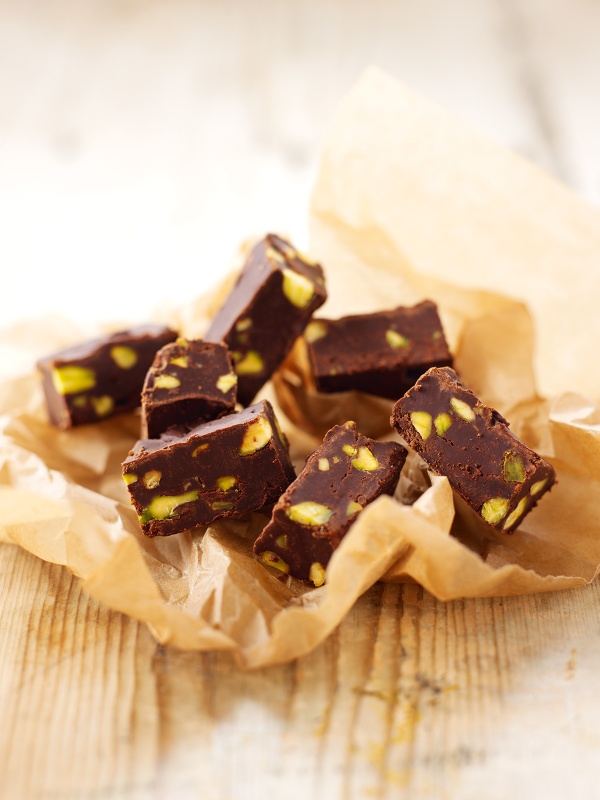 Chocolate Pistachio Fudge