Print me
Introduction
I can't claim that this is real muesli, but more of a combination of granola and muesli recipes I've come across and fused together to make something for breakfast that I absolutely love... a little healthier than granola, a little better tasting than plain muesli (in my opinion). It's very easy, and very gratifying...the perfect breakfast any day.
Ingredients
Serves: a box
3 cups quick-cooking oats
½ cup roughly chopped skinned almonds
¼ cup sesame seeds
¾ cup natural apple sauce
2 tablespoons canola oil
1 pinch of sea salt
cinnamon (to taste)
ground ginger (to taste)
1 cup raisins
Method
Beth's Muesli is a community recipe submitted by beth.ann and has not been tested by Nigella.com so we are not able to answer questions regarding this recipe.
Mix the oats, almonds, and sesame seeds in a large bowl.
Mix the applesauce, oil, salt, and desired amounts of cinnamon and ginger in a small bowl. Add the wet ingredients to the oat mixture, and mix until everything is well combined.
Spread evenly on a parchment paper lined 15x10 baking sheet and place in a 325oF oven for 35 minutes, stirring about every ten minutes, to evenly toast everything.
Allow to cool, then mix in the raisins. It should keep for about a month in an airtight container.
Other recipes you might like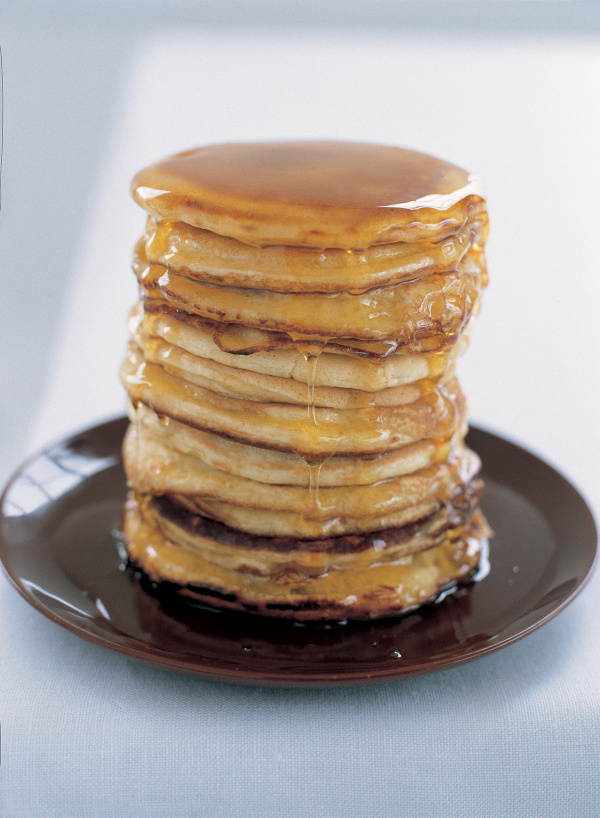 American Breakfast Pancakes