More recipes
Recipe search
Cauliflower Souffle Tart
A community recipe by

KitchenGoddess

Not tested or verified by Nigella.com
Print me
Introduction
From a newspaper cutting I found while clearing out my recipe folder.
170 shortcrust pastry
½ small cauliflower (broken into florets)
½ teaspoon english mustard powder
2 eggs (separated)
28 butter
28 all-purpose flour
⅛ milk
85 grated cheddar cheese
½ teaspoon cayenne pepper
Method
Cauliflower Souffle Tart is a community recipe submitted by KitchenGoddess and has not been tested by Nigella.com so we are not able to answer questions regarding this recipe.
Preheat oven to 220 C/425 F/ Gas Mark 7.
Use pastry to line 8 inch flan tin. Bake blind for ten minutes. Cook the cauliflower in boiling water for five minutes, until just tender.
Drain well reserving stock. Arrange the cauliflower in the pastry case. Melt butter in a pan, stir in flour and mustard. Cook for one minute.
Gradually stir in milk and 1/4 pint stock. Cook until smooth, stirring. Remove from heat and stir in egg yolks and cheese. Whisk the egg whites until stiff and fold in.
Spoon over cauliflower and sprinkle with cayenne pepper. Bake for thirty minutes until golden
Other recipes you might like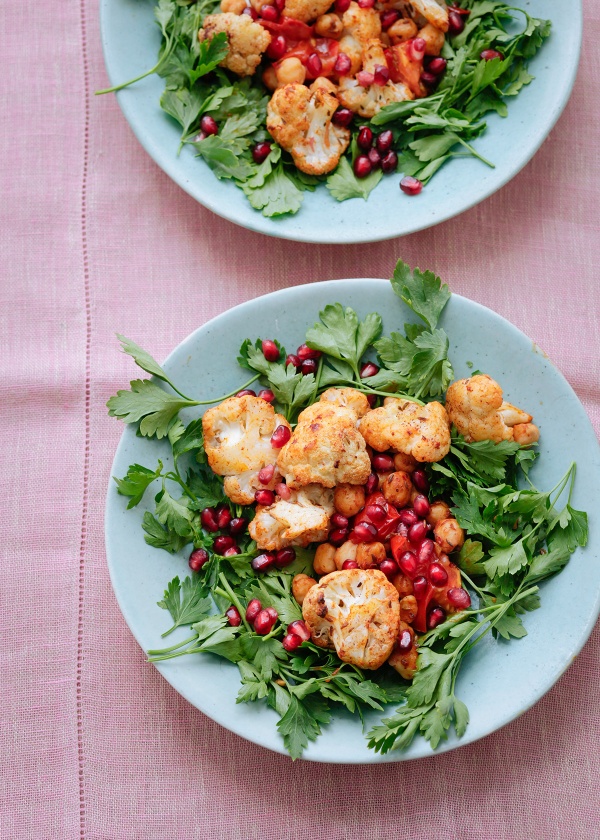 Warm Spiced Cauliflower and Chickpea Salad With Pomegranate Seeds