Print me
Introduction
A delicious moist carrot cake with the ever so cheeky shot of sherry which just makes all the flavours in this cake sing. Topped of with a beautiful cream cheese icing with a hint of ginger
For the Cake
750 grated carrots
125 brown sugar
2 medium eggs
188 granulated sugar
125 vegetable oil
1 teaspoon vanilla extract
1 tablespoon sherry
½ teaspoon ground ginger
375 all-purpose flour
¾ teaspoon baking soda
½ teaspoon salt
2 teaspoons ground cinnamon
165 chopped walnuts
For the for Decoration
63 walnuts
3 tablespoons sugar
250 cream cheese
188 confectioners' sugar
1 teaspoon vanilla essence
¼ teaspoon ground ginger
Method
Cheeky Carrot Cake is a community recipe submitted by Konstant Kraver and has not been tested by Nigella.com so we are not able to answer questions regarding this recipe.
In a medium bowl, combine grated carrots,sherry and brown sugar. Set aside for 60 minutes.Preheat oven to 350 degrees F (175 degrees C).
Grease a medium size bundt tin In a large bowl, beat eggs until light.
Gradually beat in the granulated sugar, oil and vanilla. Combine the flour, baking soda, salt and cinnamon, stir into the wet mixture until absorbed. Finally stir in the carrot mixture and the walnuts.
Pour evenly into the prepared pan.Bake for 45 to 50 minutes in the preheated oven, until cake tests done with a toothpick.
Cool for 10 minutes before removing from pan. When completely cooled, frost with the cream cheese frosting. Heat 3 tbsp of sugar in pan until it melts and turns into toffee.
Add walnuts and coat. Turn out onto baking paper and refrigerate until the toffee sets.Beat cream cheese and confectioners' sugar until well combined.
Mix in the vanilla essence and the ginger powder.Spread the icing all over the cake and top with the toffeed walnuts.
Other recipes you might like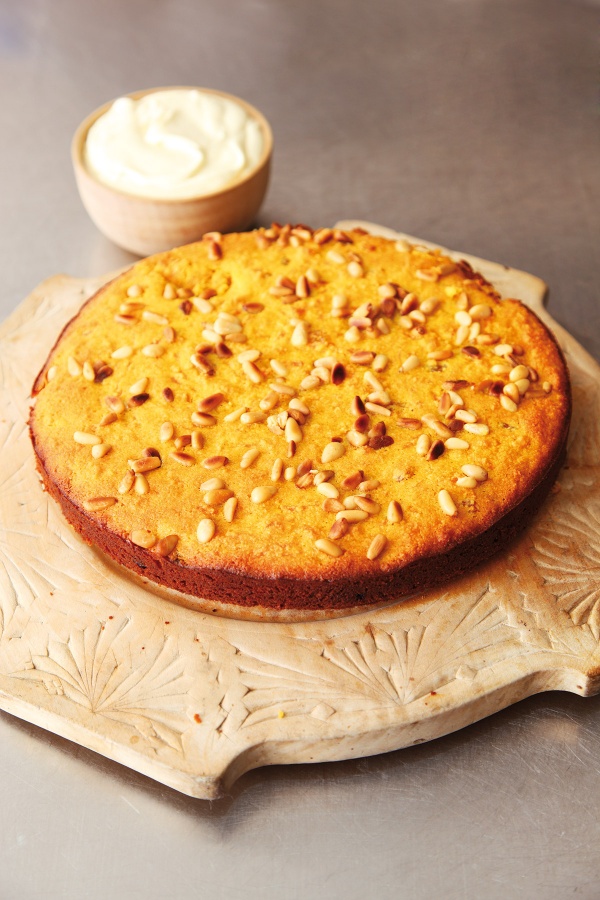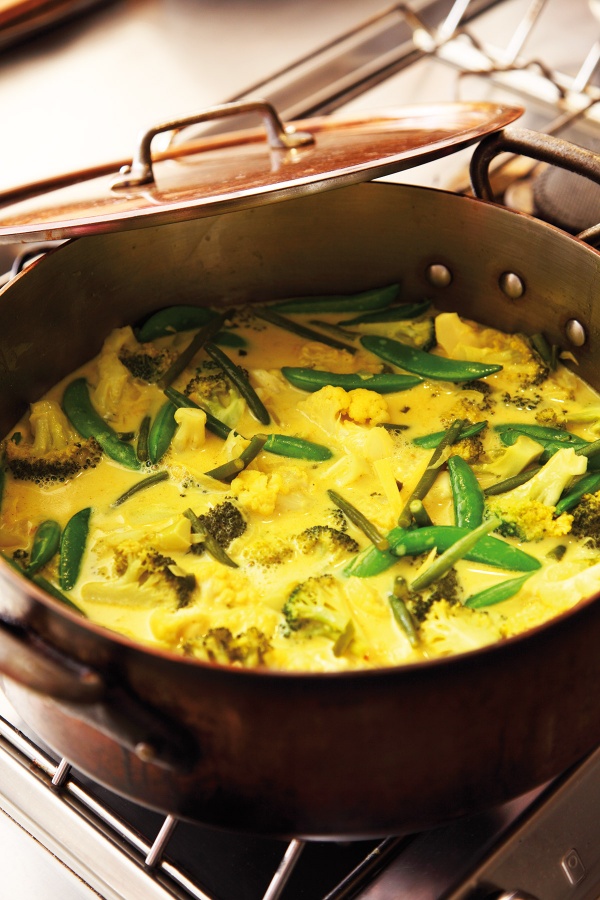 South Indian Vegetable Curry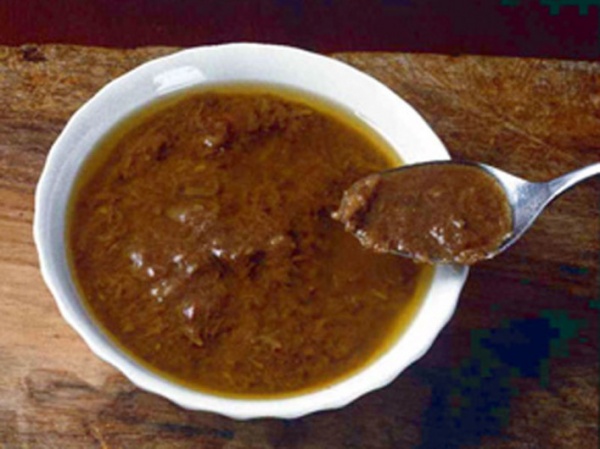 Steamed Fish with Bagna Cauda