Print me
Introduction
A cake that can be made up to a week before Christmas.
Ingredients
Serves: serves 15ish - depends how thi
½ kilogram raisins
113 grams chopped dried apricots
57 grams cherries
57 grams dried cranberries
113 grams pitted prunes
227 grams golden raisins
Zest of 2 oranges
3 chopped preserved root ginger balls
1½ teaspoons vanilla essence
1 tablespoon brown sugar
1½ teaspoons ground cloves
1½ teaspoons ground cinnamon
1½ teaspoons ground nutmeg
1½ teaspoons ground ginger
1½ teaspoons salt
4 tablespoons brandy
4 tablespoons dark rum
4 tablespoons port
4 tablespoons water
255 grams butter
255 grams self-raising flour
255 grams turbinado sugar
5 eggs
Method
Boozy Christmas Cake is a community recipe submitted by loup and has not been tested by Nigella.com so we are not able to answer questions regarding this recipe.
one week before: Put all the fruits, spices, sugar, vanilla, water and booze into a large pan. Mix over a low heat until the liquid is absorbed. Cool and put into an air tight container for 7 days.
After 7 days Preheat oven to gas 1/250/125 Put the flour, sugar, butter and eggs into a bowl and mix until smooth. Add the fruit and mix.
Grease a 8 inch loose bottom cake tin and double line with grease proof paper. Pour cake mixture into the tin and cook for approx 3-4 hours.
Test with a skewer. Decorate as preferred.
Additional Information
Depending on oven it can take longer/shorter to cook.
Other recipes you might like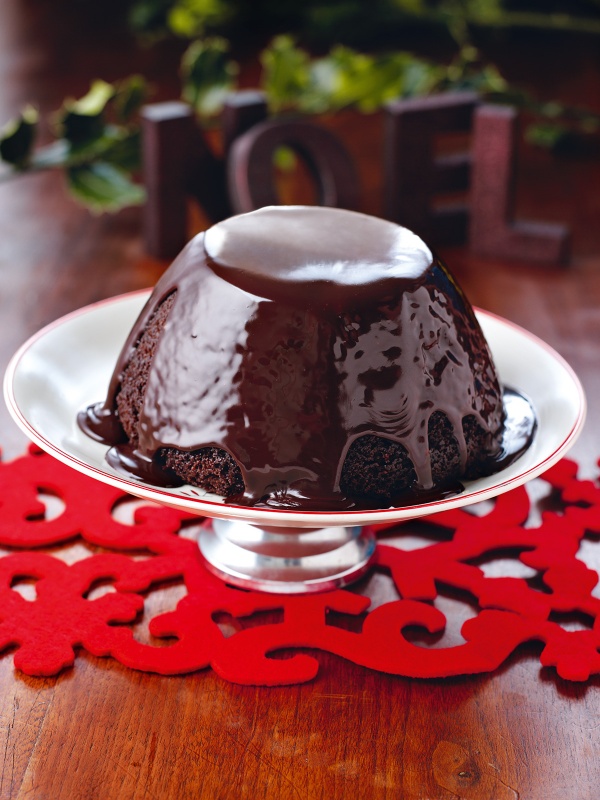 Chocolate Pudding for Christmas Pudding Haters With Hot Chocolate Sauce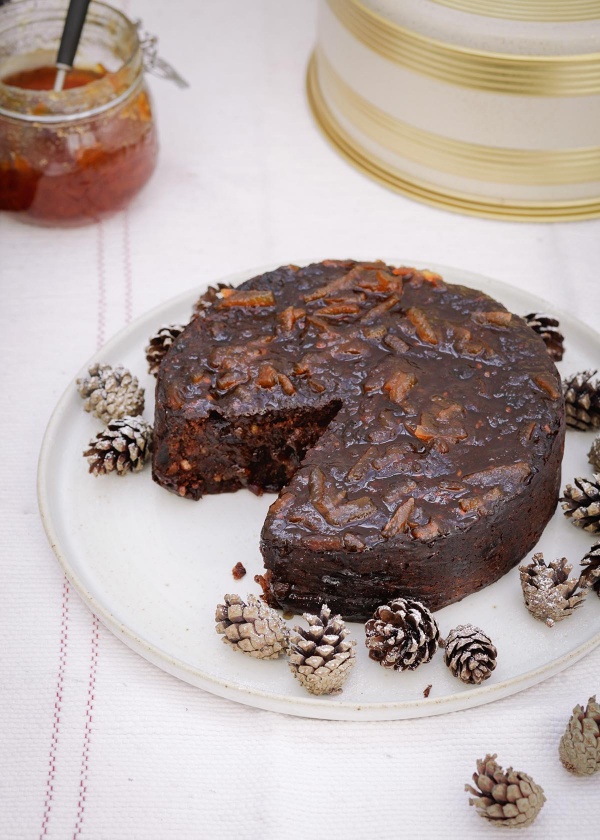 Date and Marmalade Christmas Cake