Print me
Introduction
This is my mother's recipe, this pie is delicious and very very tasty! I love it, its from my childhood =)
250 millilitres wholewheat flour for baking
3 medium young zucchini
3 pinches of sea salt
1 pinch of black pepper
3 eggs
1 pinch of baking soda
½ packet mayonnaise for sauce
3 cloves garlic for sauce
2 medium tomatoes for decoration
1 bunch fresh dill for decoration
1 medium carrot for decoration
Method
Summer Zucchini Pie is a community recipe submitted by lunamorea and has not been tested by Nigella.com so we are not able to answer questions regarding this recipe.
Take off zucchini skin by thin layer, grate, salt, accurately press them on one side of bowl, that juice can easily go out from zucchini.
Leaving on 5-10 min. then take off juice, and adding eggs, soda, flour and mixing well making a dough, accurately spinning in your hand. Giving to dough to rest for 5 min.
After pour not thick layer every separate cake on good warmed pan, with a little adding of sunflower oil, bake each side for 3-5 min. When you bake from other side cover with lid, because dough will be fresh inside. The main not forget to check cakes, as soon as he gold crusted - cake is ready!
From this recipe come out 3 cakes. Every cake as he roasted take him out on the separate plate, and do the same with each one, so they can cool.
Then cook mayonnaise sauce, just grate garlic on a fine grater, and mix with mayonnaise, smear each cake. Adding all cakes to each other, decorate with very thin sliced tomatoes, and chopped dill. Bon appetite!=)
Other recipes you might like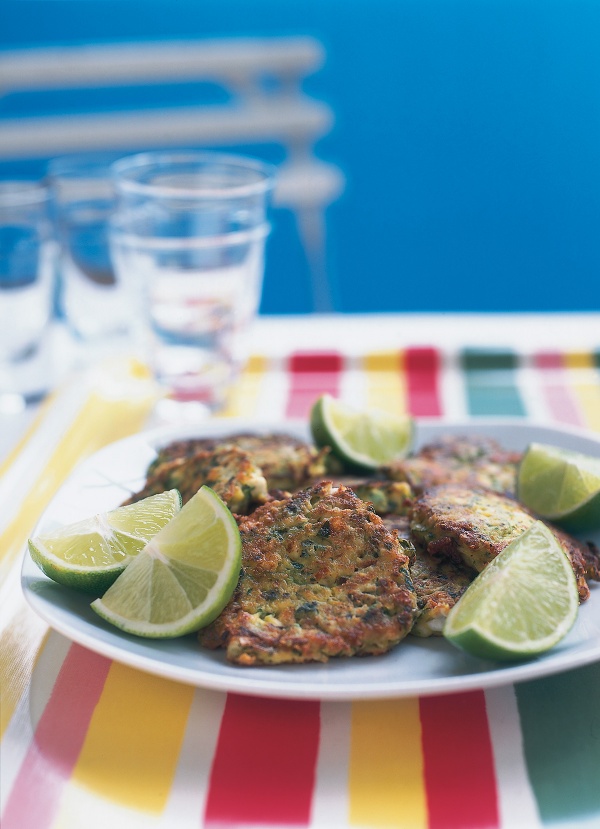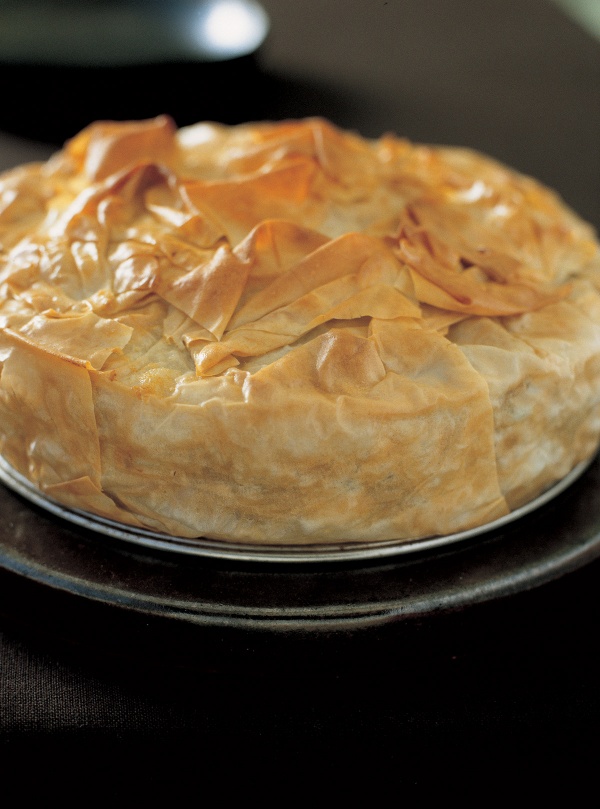 Courgette and Chick Pea Filo Pie