Print me
Introduction
You can make this cake at any time - pretending you're making it for the kids....... And then - remember to save them a piece!
For the Cake
125 butter
313 granulated sugar
63 creamy peanut butter
1 teaspoon vanilla essence
2 eggs
500 cake flour
1 tablespoon baking powder
½ teaspoon salt
250 milk
For the Icing
63 butter
63 creamy peanut butter
1 teaspoon vanilla essence
625 confectioners' sugar
63 milk
chopped almonds (to decorate)
Method
Peanut Butter Cake is a community recipe submitted by Markella and has not been tested by Nigella.com so we are not able to answer questions regarding this recipe.
Pre-heat the oven to 180 C Lightly grease and flour a cake tin. I use a bundt tin.
Cream together the butter and sugar until light and fluffy.
Beat in the Peanut butter, vanilla nd eggs, beating in well.
Sift together the flour, baking powder and salt.
Add the flour mixture to the creamed misture, alternately with the milk, mixing well after each addition. Begin and end with the flour.
Pour into the prepared pan and bake for 20 to 25 mins or until a skewer inserted comes out clean, and the top springs back when lightly touched. 8. Remove to a wire rack to cool. Leave in the Pan.
Make the Icing:
Cream the butter and the Peanut butter together with the vanilla until well mixed.
Add the confectioners' sugar, alterantely with the milk, beating the mixture until light and fluffy. Add more milk or confectioners' sugar as necessary to get the right consistency.
Cover the cooled cake with the frosting and sprinkle the chopped nuts over the top.
Additional Information
ENJOY!!!!
Other recipes you might like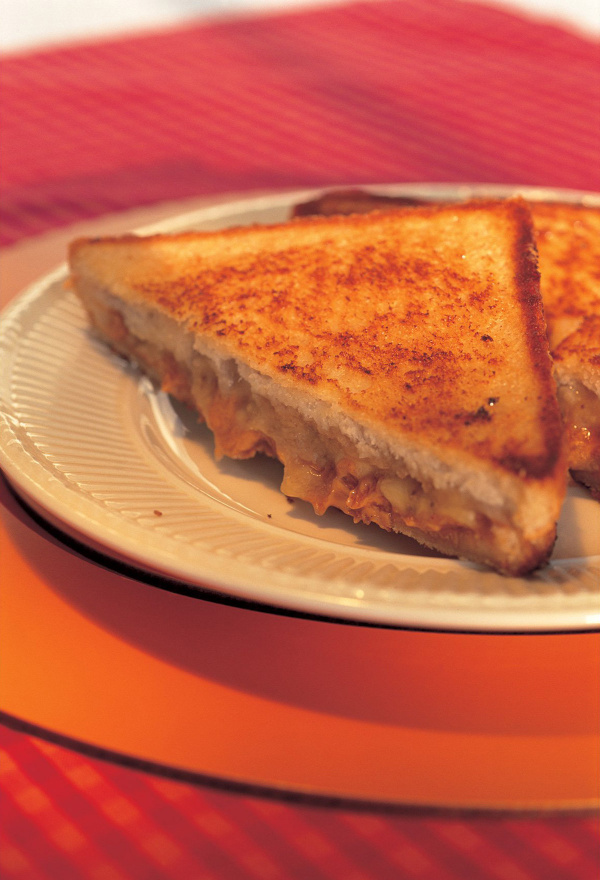 Elvis Presley's Fried Peanut-Butter and Banana Sandwich