Print me
Introduction
I have tried others but every time I revert to this - although I believe boiled fruit cakes are not quite the done thing.
Ingredients
Serves: About 20 slices
624 grams mixed dried fruit (soak in half cup rum or brandy for a few days if you wish)
125 millilitres rum (or brandy to soak dried fruit)
260 millilitres water
113 grams butter
260 millilitres cane sugar
519 millilitres flour
5 millilitres baking soda
1 egg
1 pinch of salt
5 millilitres mixed spice
250 millilitres nuts (of choice)
Method
Boiled Fruit Cake is a community recipe submitted by passionfruit and has not been tested by Nigella.com so we are not able to answer questions regarding this recipe.
Boil the fruit, sugar and spice in the water for 5 minutes. Cool and add 1/2 cup of brandy / rum. Stir in the flour, bicarb and beaten egg. Add the roughly chopped nuts. Mix well. Make a wish.
Bake in a well-lined 20 cm tin (2 layers of lining) at 160C until browned and done (about 2 hours).
When cooled, remove from the tin. Leave on the lining and drizzle some brandy/rum over the top. Do this a few more times before xmas.
Cover the cake with tin foil and store in a cupboard till you wish to decorate it.
Additional Information
I usually do a double amount of this and make a large cake (23 cm) and a smaller one. If the cake starts getting too brown on the top, cover the top with a piece of tin foil. I like adding cranberries, glace cherries, sliced preserved ginger, a teaspoon of powdered ginger and a few dates into the fruit.
Other recipes you might like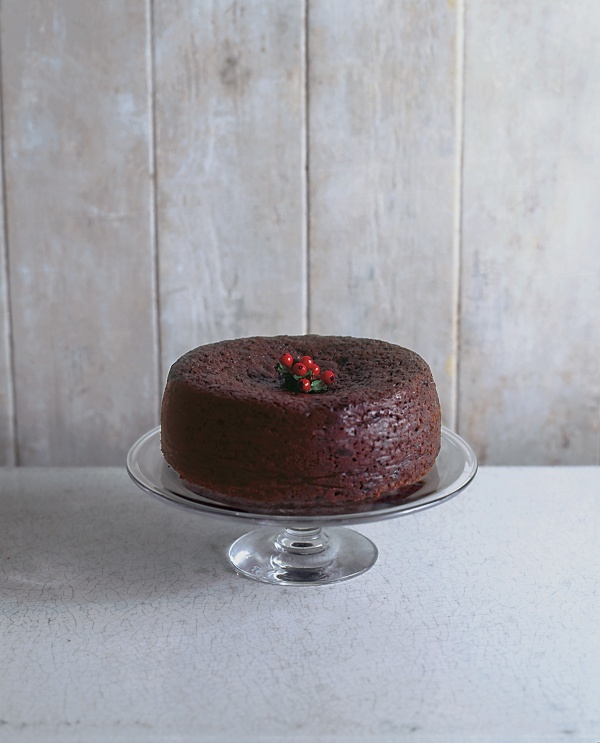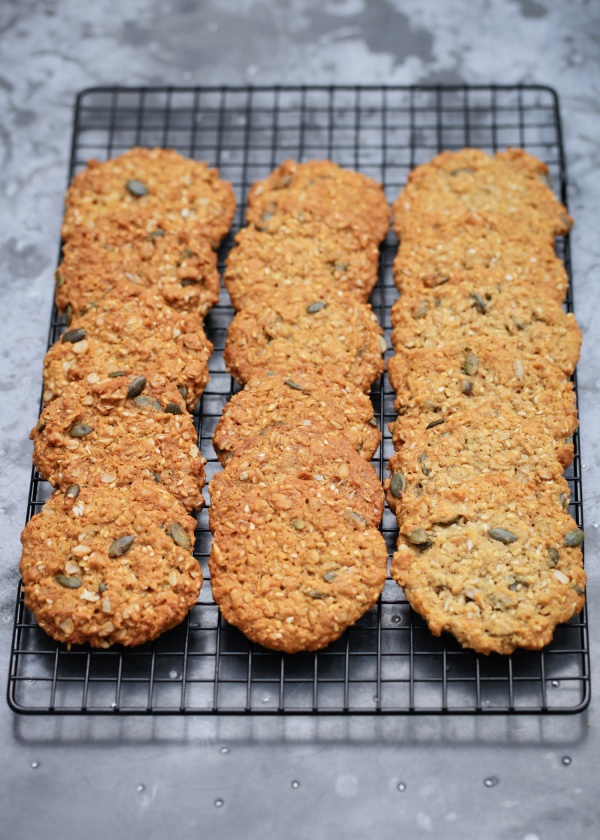 Seed-Studded Anzac Biscuits