Print me
Introduction
These biscuits are a staple served at almost every meal...I place them in a basket with cornbread on a big wooden table surrounded with fresh from the garden vegetables and a jar of honey and home-made jam. These are as big as a cat's head.
3 cups flour
2 teaspoons baking powder
1 teaspoon salt
½ pound butter
1 cup buttermilk
Method
Cat Head Biscuits is a community recipe submitted by Sidbits and has not been tested by Nigella.com so we are not able to answer questions regarding this recipe.
I like to use all-purpose flour - Martha White or White Lilly are my 1st choice. Sift all dry ingredients twice add the fat by working with your hands run the shortening and flour between your fingers making a crumbly mix.
Make a well and add buttermilk working still w/ hands turn out onto a floured surface and roll out into a desirable thickness (they will double in size)w/ a rolling pin or wine bottle you have rubbed w/ flour to keep from sticking (about an inch is good)cut with a biscuit cutter or use a glass or a can you've cut the top from..throw a little flour over the top and bake on a well oiled sheet in a 400 degree oven until golden.
Serve with butter or sawmill gravy. Brush w/mix of melted butter and honey a few minutes before they leave the oven for extra crispy richness at breakfast or serve with Southern fried Chicken.
Other recipes you might like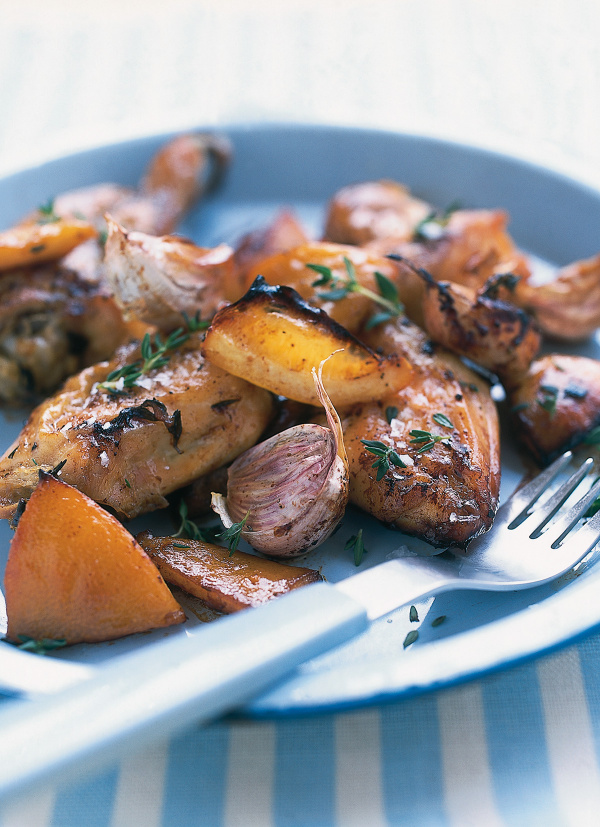 Slow Roasted Garlic and Lemon Chicken