Print me
Introduction
A lemony Bakewell-style tart - very moreish, a lovely dessert with cream, yoghurt or custard.
Ingredients
Serves: 8 - 10
shortcrust pastry
85 grams flour
113 grams butter
3 tablespoons lemon curd
113 grams self-raising flour
85 grams superfine sugar
1 medium lightly beaten egg
28 grams almond meal
1 large lemon (zest & juice)
28 grams whole natural almonds (peeled & halved)
Method
Lancaster Lemon Tart is a community recipe submitted by StoupaTart and has not been tested by Nigella.com so we are not able to answer questions regarding this recipe.
Preheat the oven to 400/200/Gas Mark 6.
Roll out the pastry & line a greased deep pie plate.
Spread lemon curd over the pastry.
Cream butter & sugar till light & fluffy. Add egg a teaspoon at a time. Carefully fold in flour & almond meal. Carefully fold in lemon juice & zest. Spread evenly over the lemon curd and sprinkle almonds over.
Bake for 15 minutes, then reduce the heat to 300/150/Gas Mark 2. Cook a further 25-30 minutes. Serve warm or cold.
Other recipes you might like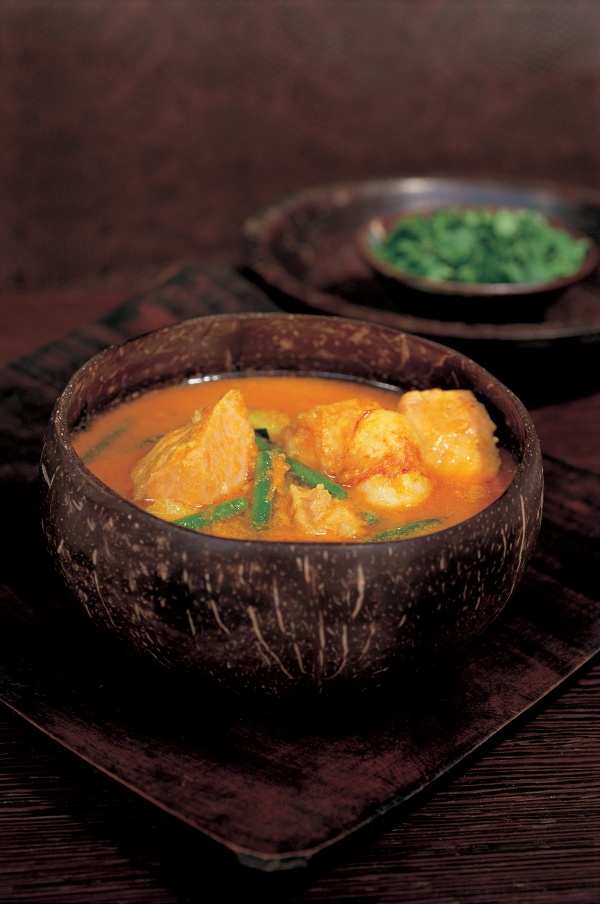 Thai Yellow Pumpkin and Seafood Curry