Full question
What can I use instead of honey for your Spiced and Superjuicy Turkey? My son is under 12 months, so it is not recommended for him to eat any food containing honey. Can I just leave it out?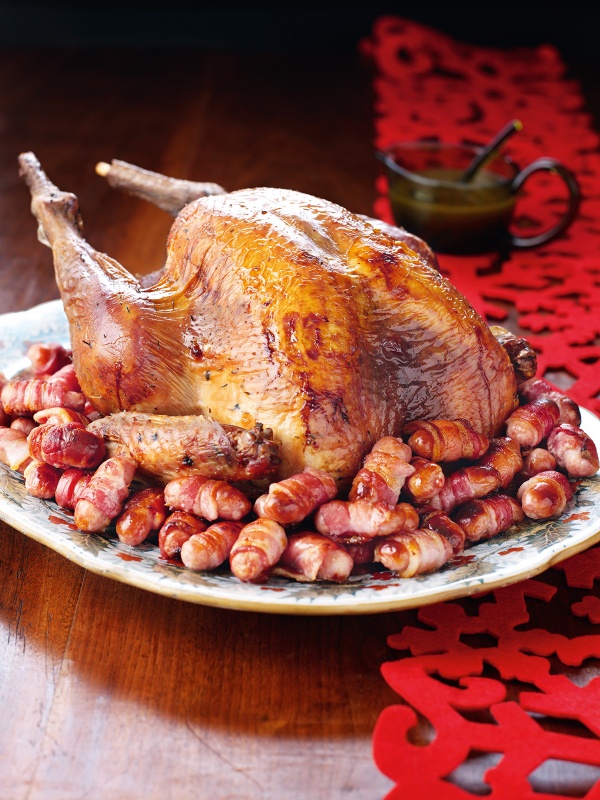 Spiced and Superjuicy Roast Turkey
Our answer
Nigella's Spiced And Superjuicy Roasted Turkey has a brine that contains salt, spices and sweeteners. The sweeteners include honey and maple syrup and honey is not generally recommended for babies under 12 months of age. Some people also suggest avoiding maple syrup for babies, so you may like to check with your pediatrician, GP, health visitor or family doctor.
If maple syrup is fine then we would suggest using extra of this instead of the honey. The honey and maple syrup add a slightly caramelly flavour to the brine and help to give the roasted turkey a deep bronze colour. If neither should be used then we would suggest adding (soft) light brown sugar to the brine instead, using 150g by weight or 3/4 cup firmly packed by volume (the weight to volume of honey and syrup is different to that of sugar). As the brine is slightly salty, you may want to avoid giving any of the turkey skin to your baby, though the meat should be fine and remember that a brined turkey does not need any extra seasoning before roasting. For other festive feasting ideas you may like to look at Nigella's Season's Eatings.