More answers
Fresh Simple Salsa
Asked by Apraa. Answered on 27th October 2016
Full question
Why does the Simple Salsa use canned tomatoes? Can they be fresh ones?
Our answer
Nigella's A Simple Salsa (from SIMPLY NIGELLA) is a simple to make salsa. To ease the process good-quality canned chopped (diced) tomatoes are used. Canned tomatoes are a good ingredient as generally the tomatoes are picked and processed when they are very ripe so they have a good flavour. The canned tomatoes have also had their skins and seeds removed.
It is possible to make the salsa with fresh tomatoes, particularly when they are in season. However the method becomes more involved as you need to remove the skins from the tomatoes, halve and remove the seeds, and then chop them. The recipe uses 800g (28 ounces) canned tomatoes, so to get the same amount from fresh tomatoes you will need to start with approximately 1kg (2 1/4 pounds) of tomatoes. You may also need to simmer the salsa for slightly longer so that the tomatoes are really soft, though this will depend on the ripeness of the fresh tomatoes.
Recipes you might like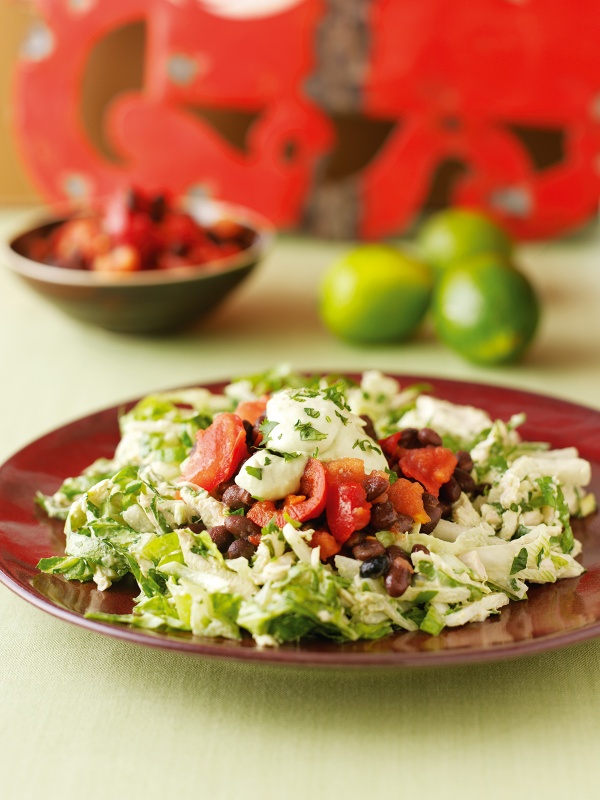 Mexican Chicken or Turkey Salad With Tomato and Black Bean Salsa