More answers
Keeping Brandy Butter
Asked by ausbengal. Answered on 18th December 2014
Full question
Hi Team, just enquiring as to how long Nigella's Brandy Butter will keep in the refrigerator please? Thanks, beris m.
Our answer
Brandy butter is a mixture of butter, sugar and alcohol, sometimes known as a "hard sauce". It is traditionally served with Christmas pudding and is also wonderful with warm mince pies. Nigella has several different recipes, including Rum, Brandy and Bourbon Butters from Nigella Christmas, and Brandy Butter recipes in Feast and Domestic Goddess. However they should all keep in the fridge for up to 2 weeks. Make sure that the butter is tightly covered. The butter can also be frozen for up to 3 months and if frozen should be thawed overnight in the fridge and consumed within a week.
For a slight change you may like to consider Nigella's Salted Caramel Brandy Butter (on the Nigella website), which will keep for about 2 weeks in the fridge (assuming you make the Salted Caramel Sauce on the same day). Or try the Eggnog Cream (from Nigella Express and on the Nigella website) which is best made just before serving, though leftovers will keep for 2-3 days in the fridge.
Recipes you might like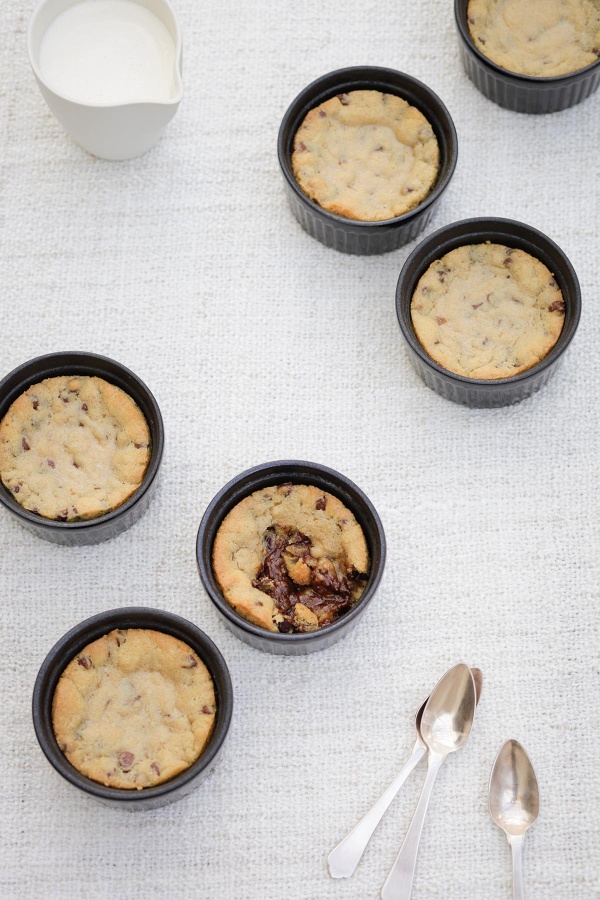 Chocolate Chip Cookie Dough Pots