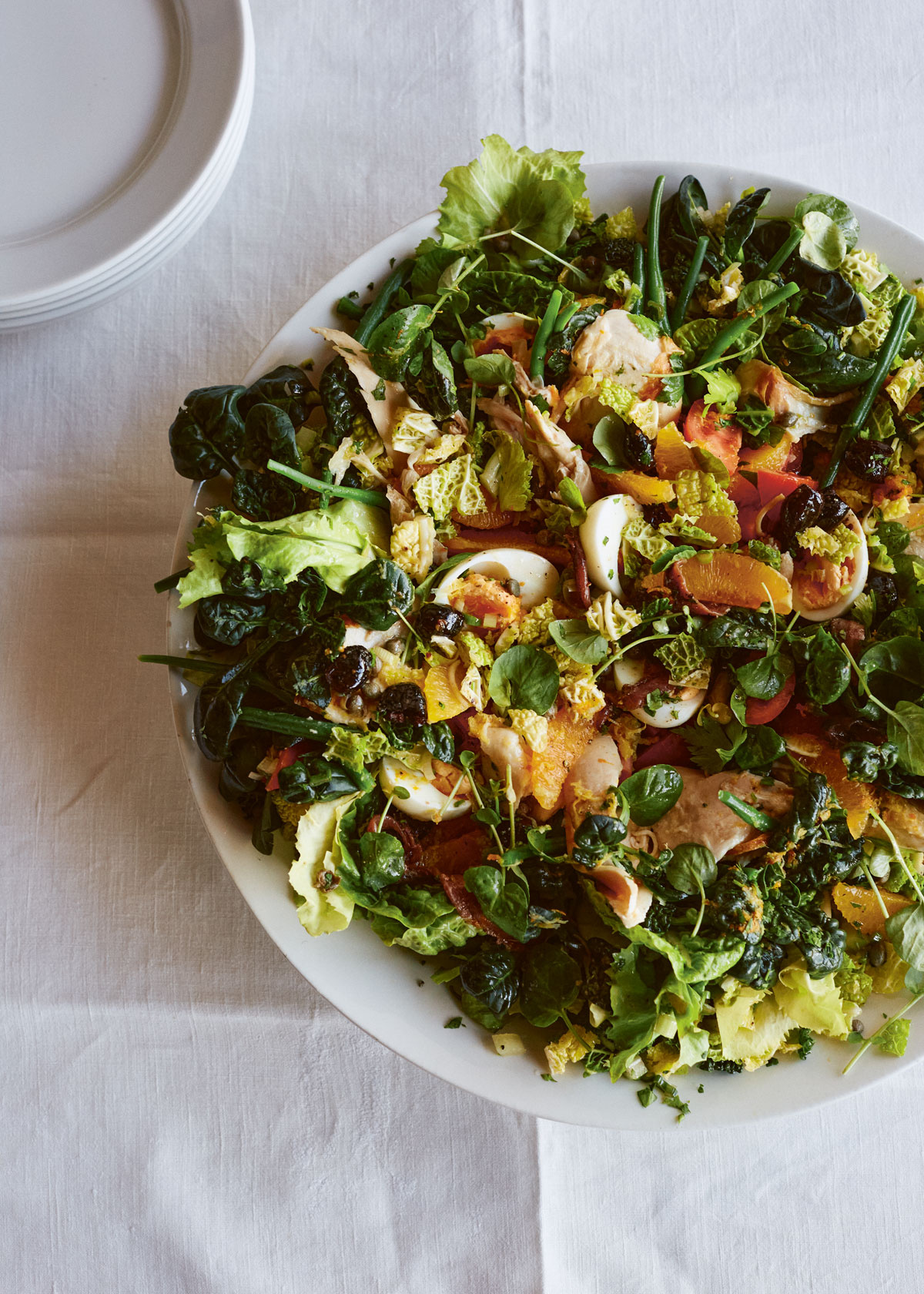 Jeremy Lee is one of those people who just makes the world a better place. A fine cook, his food both exquisite and comforting, and the very spirit of conviviality, he is a true joy-monger, and this book is every bit as exuberant and delicious as the man himself!
It has exactly the right title, for this book takes you through the thought processes of the cook, taking readers with him as he describes how he might have alighted on any particular recipe, itemising the inspiration he finds in seasonal ingredients (many espouse this, true, but he lives it so jubilantly and gratefully) and explaining the flavours, textures and soul of a dish with acuity, elegance and charm. Yes, he's a chef, but he has the heart of a cook; indeed, the cooking he did for himself during lockdown when Quo Vadis was shuttered is the life blood of this huge volume, which runs to some 400 fairly large pages, with relatively few photographs (though such charming drawings by John Broadley, who illustrates that famous Quo Vadis menu). "Although", he writes in his introduction, "I began this book thinking it would be a collection of recipes learned during my time in restaurant kitchens, I've come to realise that it was those warm, comforting, nourishing dishes that I made during lockdown that form the heart of it. Home cooking rediscovered after a lifetime spent in professional kitchens."
It's scarcely out, and already it has the feel of a book you will treasure forever, an instant classic that will become woven with your own life. Chapters are led on the whole by ingredients, from Artichokes to Wild Garlic (three exceptions being Equipment, Impromptu Suppers and Sweet Somethings) and he is an expansive writer and a captivating essayist, the pages a-brim with ideas and memories, and infused with his glorious voice. His description of a cocktail of Campari and blood orange — "a uniquely marvellous drink that sets the nerves a-tingle and dispels a winter's gloom like no other" — is the very essence of Lee. This is very much a book to curl up with as well as cook from.
There is something old-fashioned about this book, too, partly due to its narrative style, which emphatically eschews the brisk recipe-a-page format of many contemporary cookbooks, but also owes much to his lingering dedication to his ingredients, which require the cook at home to find produce with a particularity that might, at first glance, seem inimical to those whose shopping must be done at the local supermarket. But the thing is, his sheer love of food and the care he takes in explaining the essential properties of a dish are enough to send anyone enthusiastically into the kitchen, with the confidence to make these recipes as we need, and to dream longingly of those which might have to wait.
I love the book too completely to find it easy highlighting just a few recipes, but these are some that sing to me: Onglet Steak with Caesar Salad; Pea and Almond Pesto with Parmesan Biscuits; Chicken, Leek and Tarragon Pie (Lee is the prince of pies); Sarladaise Potatoes, which is the most glorious cake of finely sliced potatoes, layered up with rosemary, garlic and goose fat; Chestnut, Bacon, Bean and Pumpkin Soup; Green Bean, Spinach & Walnut Salad; Artichoke, Squid and Green Beans; and, of course, the divine Baked Salsify that are an essential part of a visit to Quo Vadis! Then there is his Spiced Marmalade Steamed Pudding; St Emilion au Chocolat; Almond Tart, with suggestions for accompaniments according to each season; Bramble Brûlée; Walnut Cake; and a gorgeous array of biscuits.
The recipe I've chosen to share with you is a joyous and expansive dish that dates from the Tudors and which he grew up eating, the Salmagundy — a warm roast chicken salad with summer slaw. Because of the format on the website, it has numbered steps, which slightly disfigures his style, but I feel you can still hear his mellifluous voice!
From Cooking by Jeremy Lee, published by 4th Estate, 2022.
Photography by Elena Heatherwick.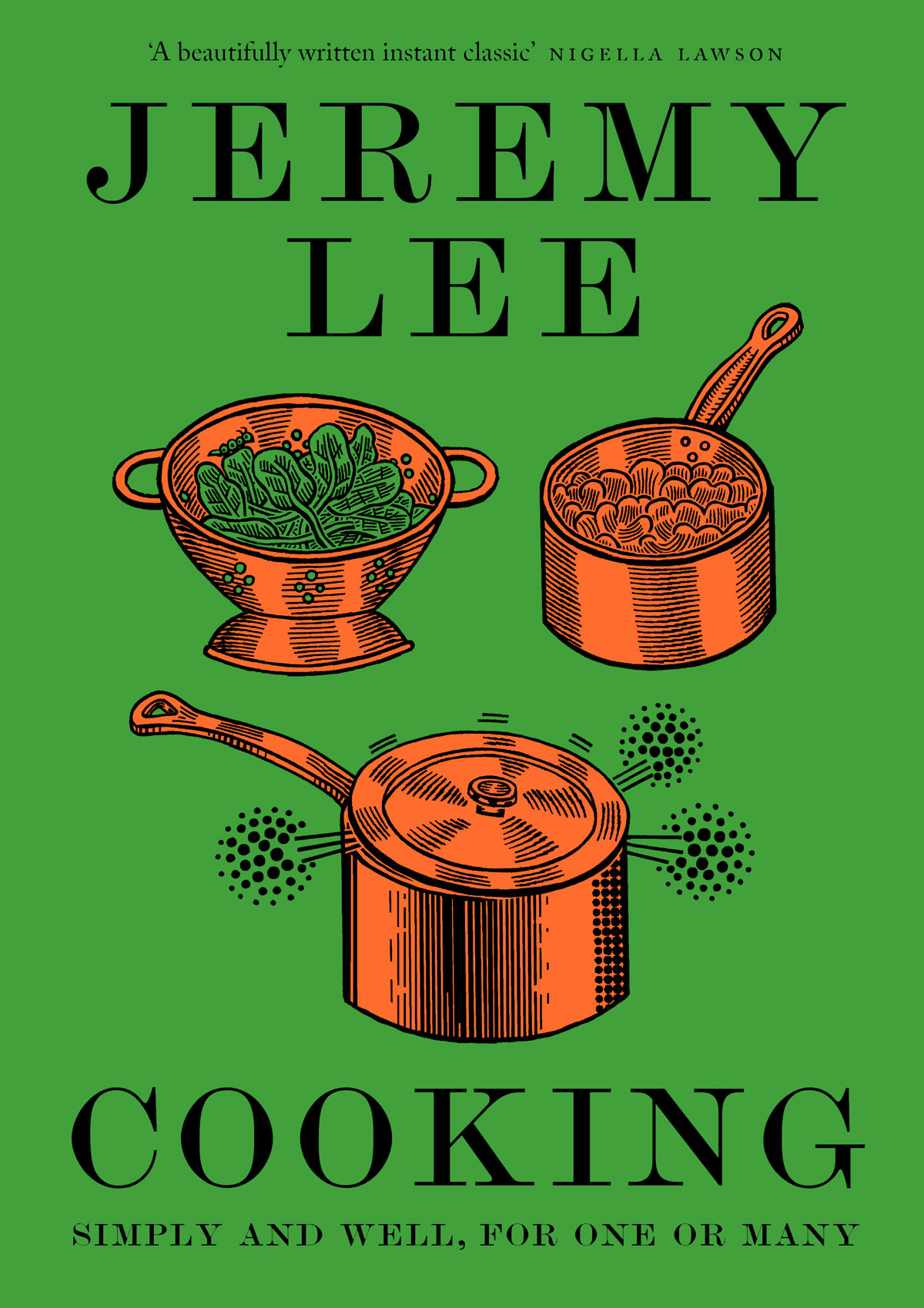 Try this recipe from the book