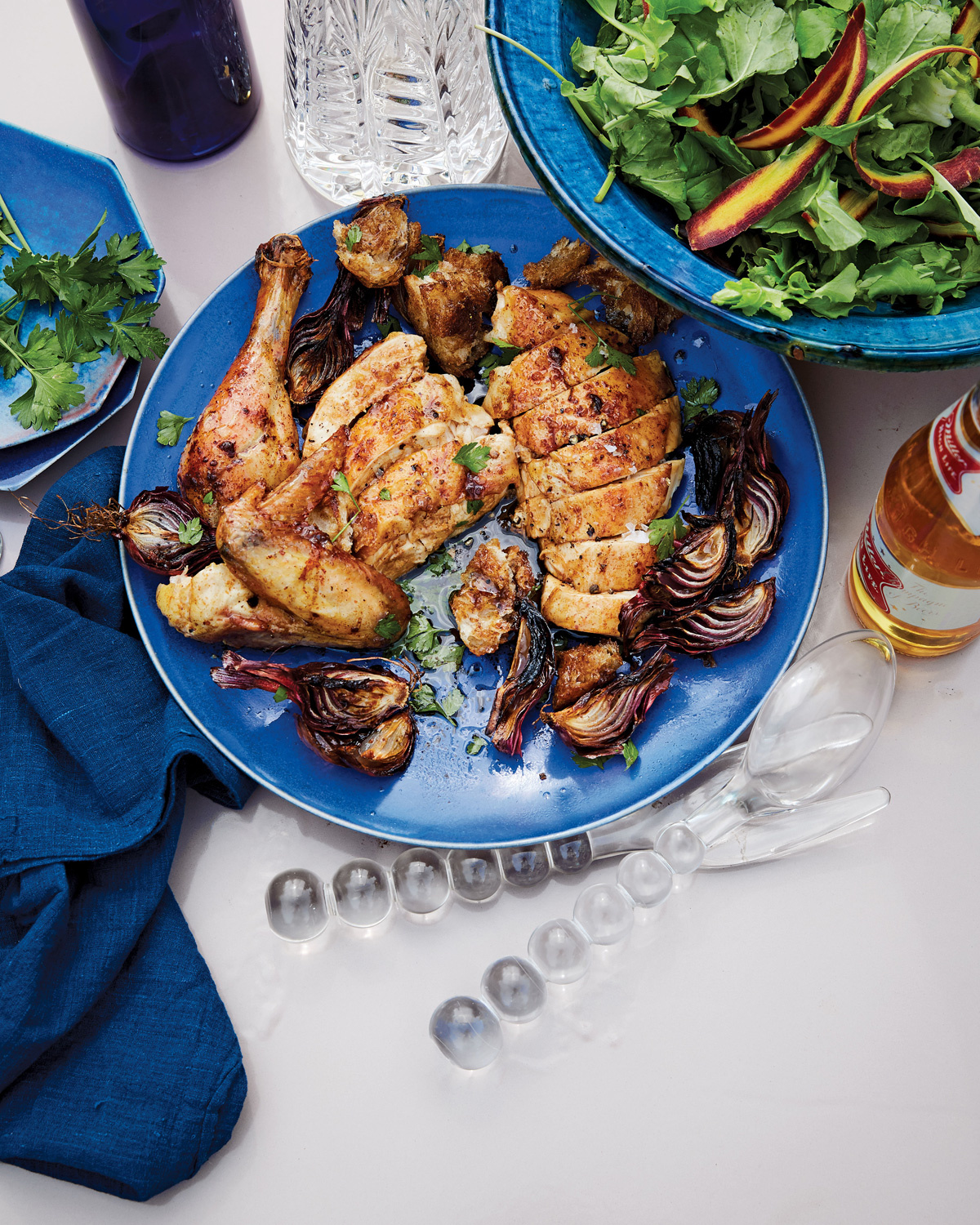 Alison Roman is just the person you want in the kitchen with you as you cook: her recipes are a riot of flavour; her voice encouraging, warm and witty.
My copy of Dining In is a-flutter with post-it notes, and I have already played very happily with her Cumin-Roasted Cauliflower and Dates with Tahini and Pinenuts (documentary evidence for which is provided by the photograph below) which I will be making, in one guise or another, on repeat forever. Chocolate Tahini Tart with Crunchy Salt; her famous Salted Butter and Chocolate Chunk Shortbread; Sour Cream Flatbread: there were so many recipes that I felt drawn to share with you. But in the end, I had to go for this, her Anchovy-Butter Chicken with Chicken Fat Croutons — yes, Anchovy-Butter Chicken with Chicken Fat Croutons.
Reprinted from Dining In: Highly Cookable Recipes. Copyright © 2017 by Alison Roman.
Photographs by Michael Graydon and Nikole Herriott.
Published by Clarkson Potter/Publishers, an imprint of Penguin Random House LLC.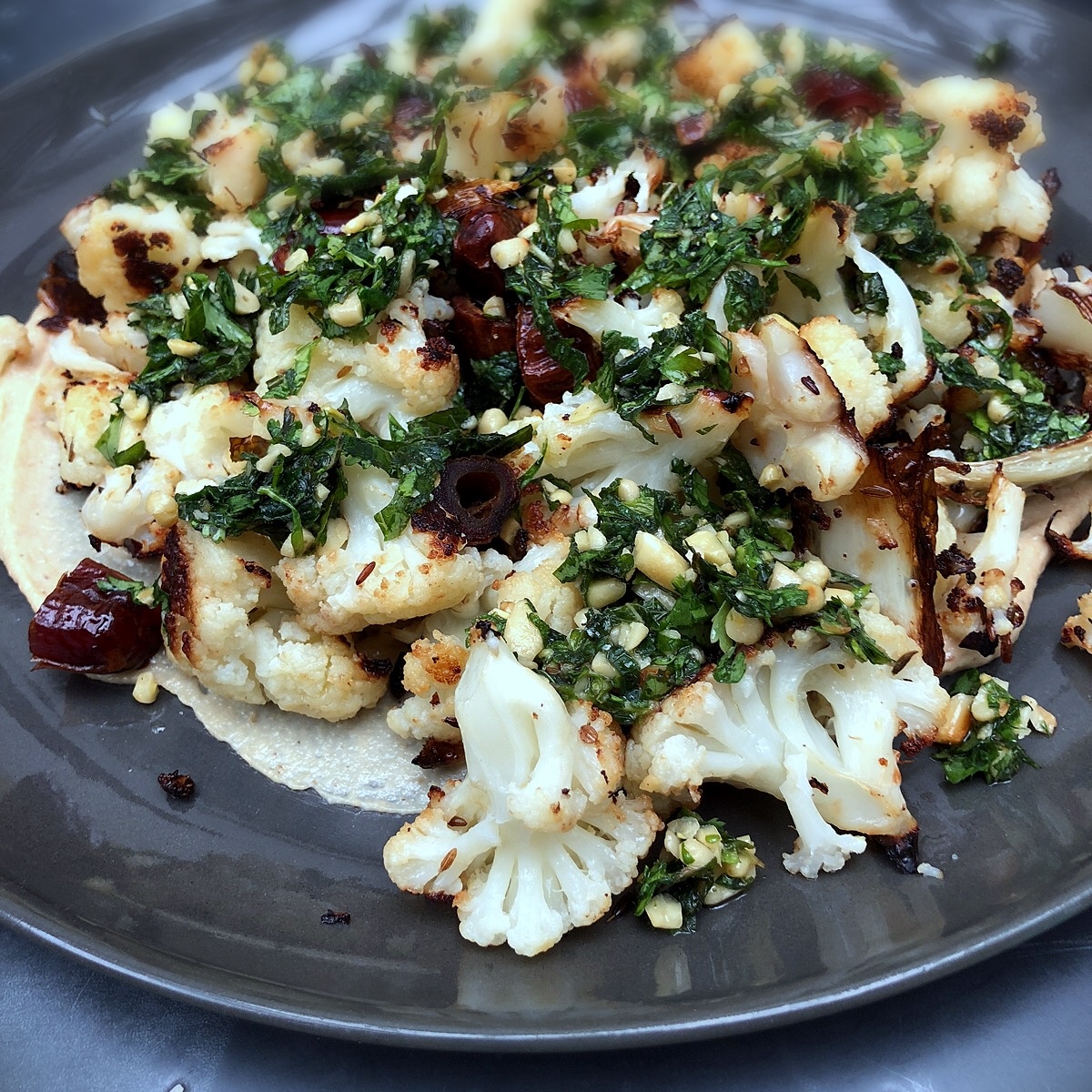 Try this recipe from the book