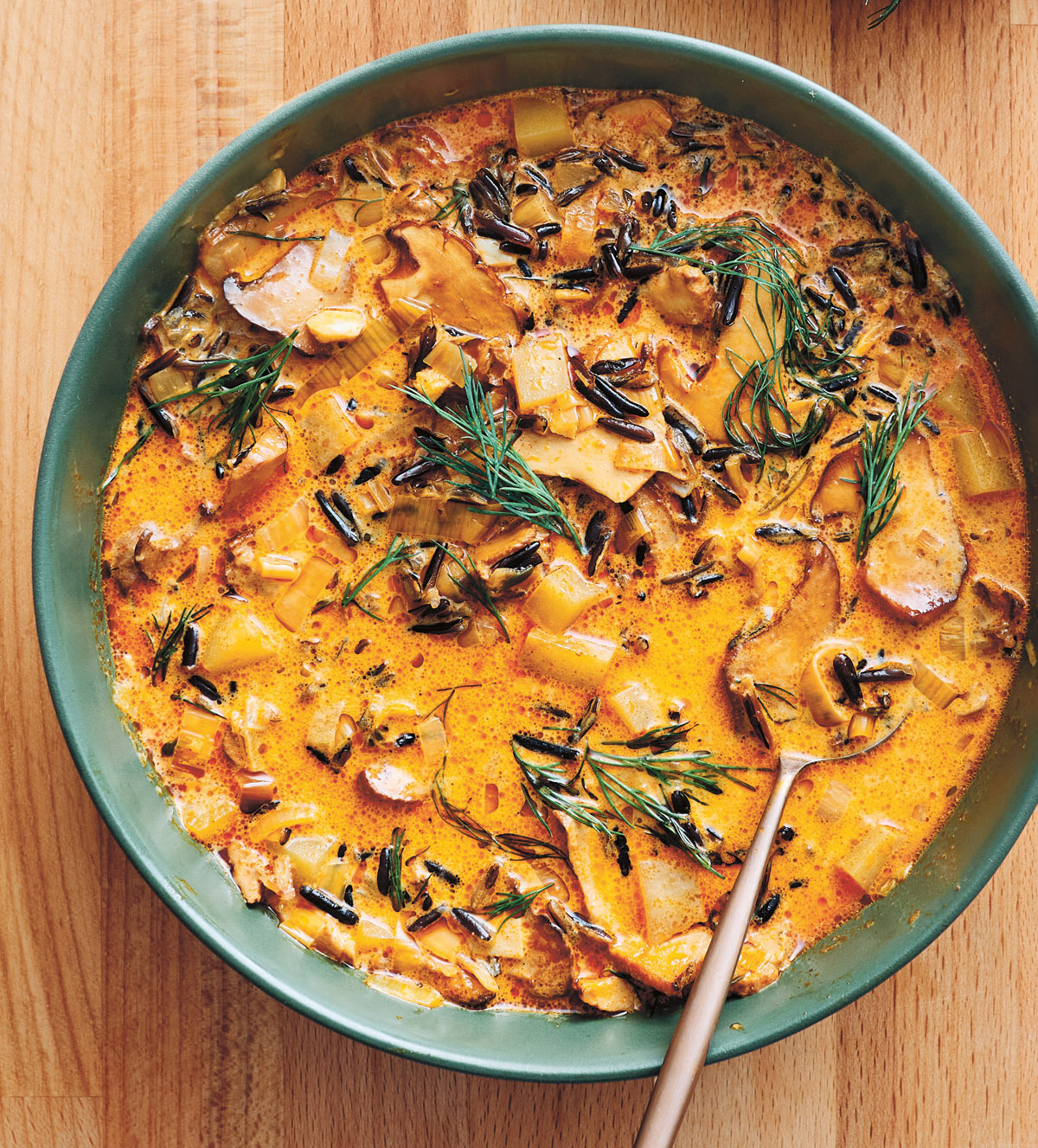 I am an evangelical devotee of Joshua McFadden's Six Seasons: A New Way with Vegetables, and from the minute I knew he had a second book in the works, I longed to have it in my kitchen. If, like me, you had been scarred by the underseasoned worthiness of 70s-style wholegrain cookery, it may well not cover a subject you are predisposed to be exuberantly enthusiastic about, but I can promise you this book will change that: it is joyous. Joshua McFadden and his co-author Martha Holmberg write with authority, clarity and passion; it's impossible to read this without wanting to rush into the kitchen. And you will be glad you did. I have never been to any of his restaurants in Portland, and am grateful to have the gift of his food in my own home. His sense of flavour and the balance of textures is unerring; with him, you know dinner will always be a delight.
His food is hearty and yet elegant, inventive but never tricksy and you must forgive me for the long list of highlighted recipes that follows, but there were just so many I want to cook. I couldn't bear not to mention his Barley Salad with Beets, Plums, and Pistachios; Chicken Soup with Brown Rice, Radishes, and Lots of Lemon; Slow-Roasted Chicken Buried in Gingery Brown Rice, an "Asian-inflected", whole grain take on T'beet; Cornmeal Fritters; Tender, Slightly Sweet Corn Bread; Crispy Millet Cakes with Shrimp, Scallions, and Old Bay; Crispy Quinoa "Tempura", Two Ways (a seafood and a vegetable version); Toasted Rye Cabbage Rolls; Lamb and Bulgur Meatballs in Lemony Yogurt Sauce; Farrotto (think risotto made with farro), in the Style of Cacio e Pepe (and I say that as someone who is otherwise impatient with the food-fashion for everything cacio e pepe); Roasted Delicata Squash with Wheat Berries and Romesco Sauce; Whole Wheat Focaccia (7 divine iterations thereof, sweet and savoury); and there are so many inviting versions of sheet-pan pizza. Then, there are the desserts, my pick of which being the Super Fudgy Chocolate Oat Layer Cake with Chocolate Oat Milk Frosting; Chocolate Rye Brownies with Cashew Swirl; Farro, Brown Butter, and Honey Cake (which he suggests serving with Malted Whipped Cream - the joy! - and stewed dates or figs); and the glorious Salted Caramel Double-Crust Apple Pie (and I will never tired of Salted Caramel, and distrust those who denounce it as a wearisome passé fad).
The recipe I am eagerly sharing with you today is his Creamy Mushroom, Potato, and Wild Rice Soup with Paprika and Dill. It is a sensation! I had to make it with button mushrooms - which he kindly sanctions - so used mushroom stock concentrate rather than the chicken or vegetable stock he suggests, and although I will certainly seek out more flavourful mushrooms next time I cook it (which will be as soon as possible), I don't much mind which I use so long as I get to eat it again!
Excerpted from Grains for Every Season by Joshua McFadden (Artisan Books).
Copyright © 2021.
Photograph by Ashley Marti.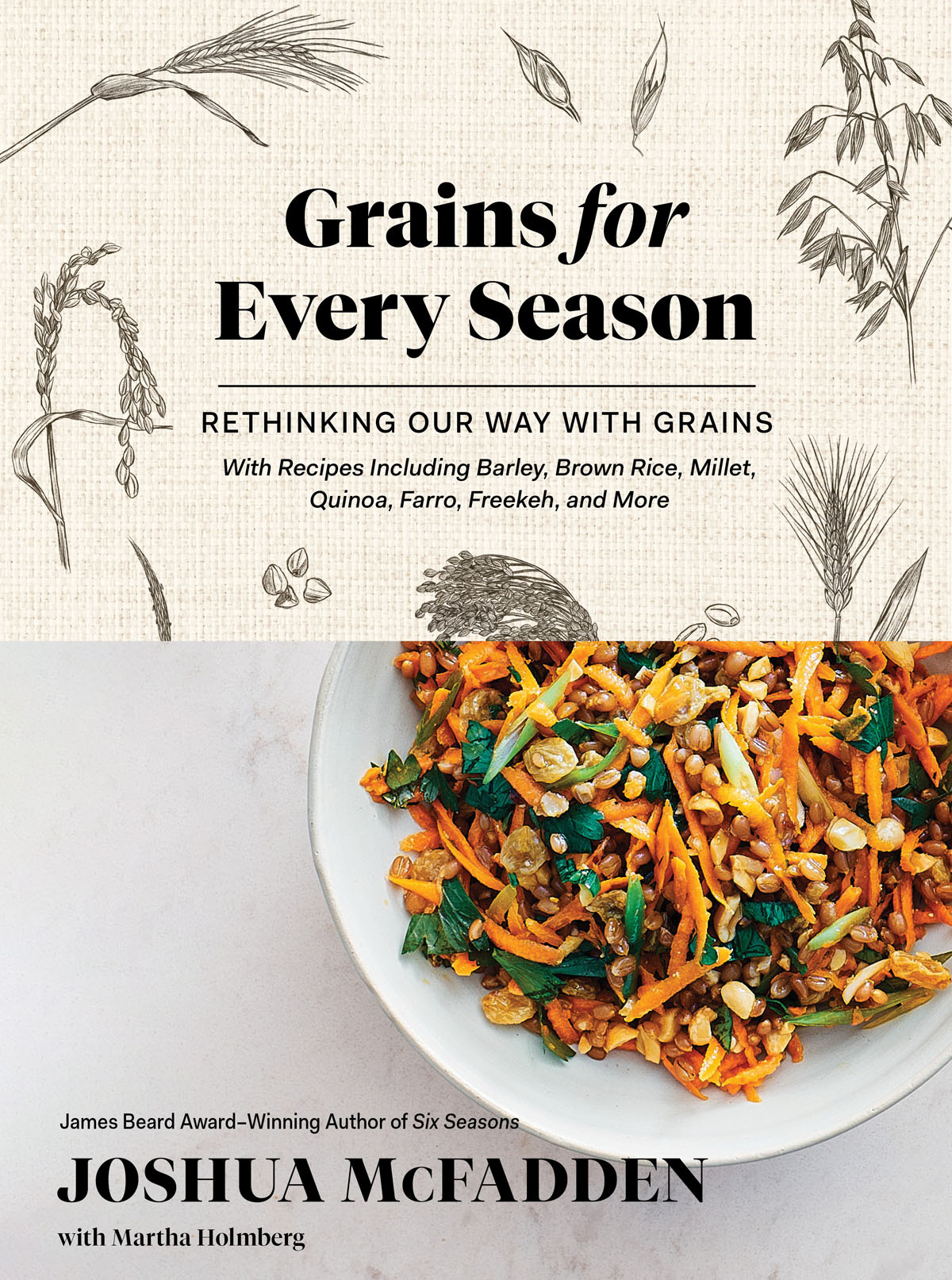 Try this recipe from the book