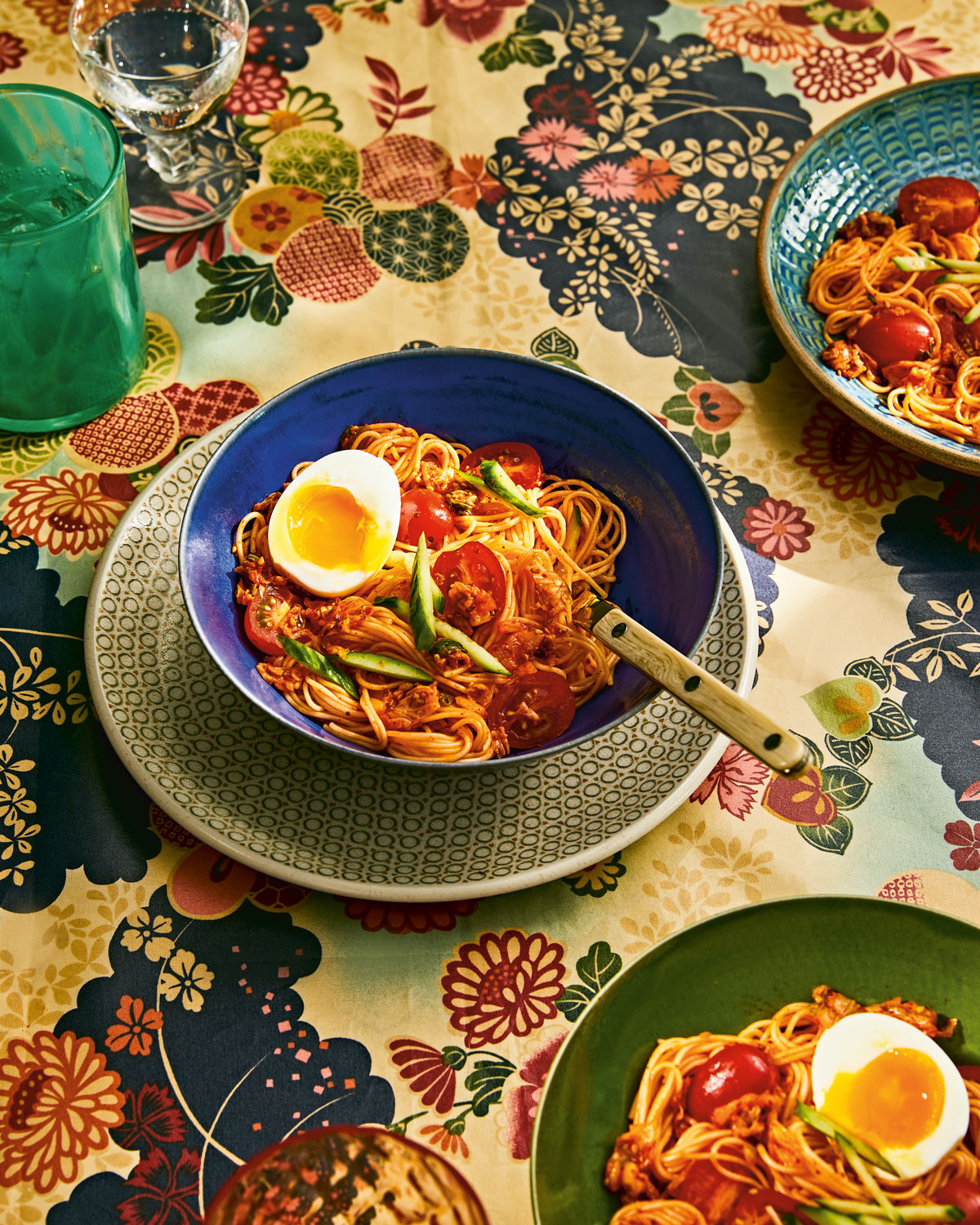 I'm really quite ashamed of myself for not bringing this glorious book to your attention sooner. I've got no excuse: I was lucky enough to read it before publication (and, indeed, was very glad to give a quote for it) and so had plenty of warning. But what a pleasure to be able to tell you about it now. Eric Kim is a writer I've admired for some time, young though he is, and I feel we're very lucky he's chosen to write about food (though I would gladly read him on any subject) as he has a particular genius for it. In all his pieces (whether for Food52 or The New York Times) and in a more extended form in this book, he demonstrates the underlying humanity of cooking, tracks the search for identity through food, with the web of emotions that come into play, and his sheer understanding of the joy making something delicious for supper can bring.
And I just love his food! As the title would indicate, Korean American addresses his particular identity and sensibility, but his recipes seem to me to have a universal appeal. They give you a whole new vocabulary for celebrating deliciousness. It's a challenge to select only a few recipes to mention to you today (and even harder to choose just one to share with you) as there just isn't one I don't want to cook, but here goes: yes to Pan-Seared Rib-Eye with Gochujang Butter; to Creamy Bucatini with Roasted Seaweed; most emphatically to Jean's Perfect Jar of Kimchi — and this book is a beautiful, moving, sometimes teasing, paean to his mother, Jean; Cheeseburger Kimbap; Winter Squash Risotto with Chewy Rice Cakes; Caramelised-Kimchi Baked Potatoes; Sesame-Soy Devilled Eggs; Salt-and-Pepper Ribs with Fresh Mint Sauce; Aunt Georgia's Soy Sauce Fried Chicken; Korean Pear Galette with Salted Cinnamon Whipped Cream; and Chewy Black Sesame Rice Cake.
The recipe I've chosen from this beautifully written, beautifully designed and rambunctiously illustrated book is just what I want to keep eating now: Kimchi Bibimguksu — a sprightly and yet comforting cold noodle dish, tangy with kimchi and fiery with gochugaru.
Reprinted from Korean American. Copyright © 2022 Eric Kim.
Photographs copyright © 2022 Jenny Huang.
Published by Clarkson Potter, an imprint of Random House.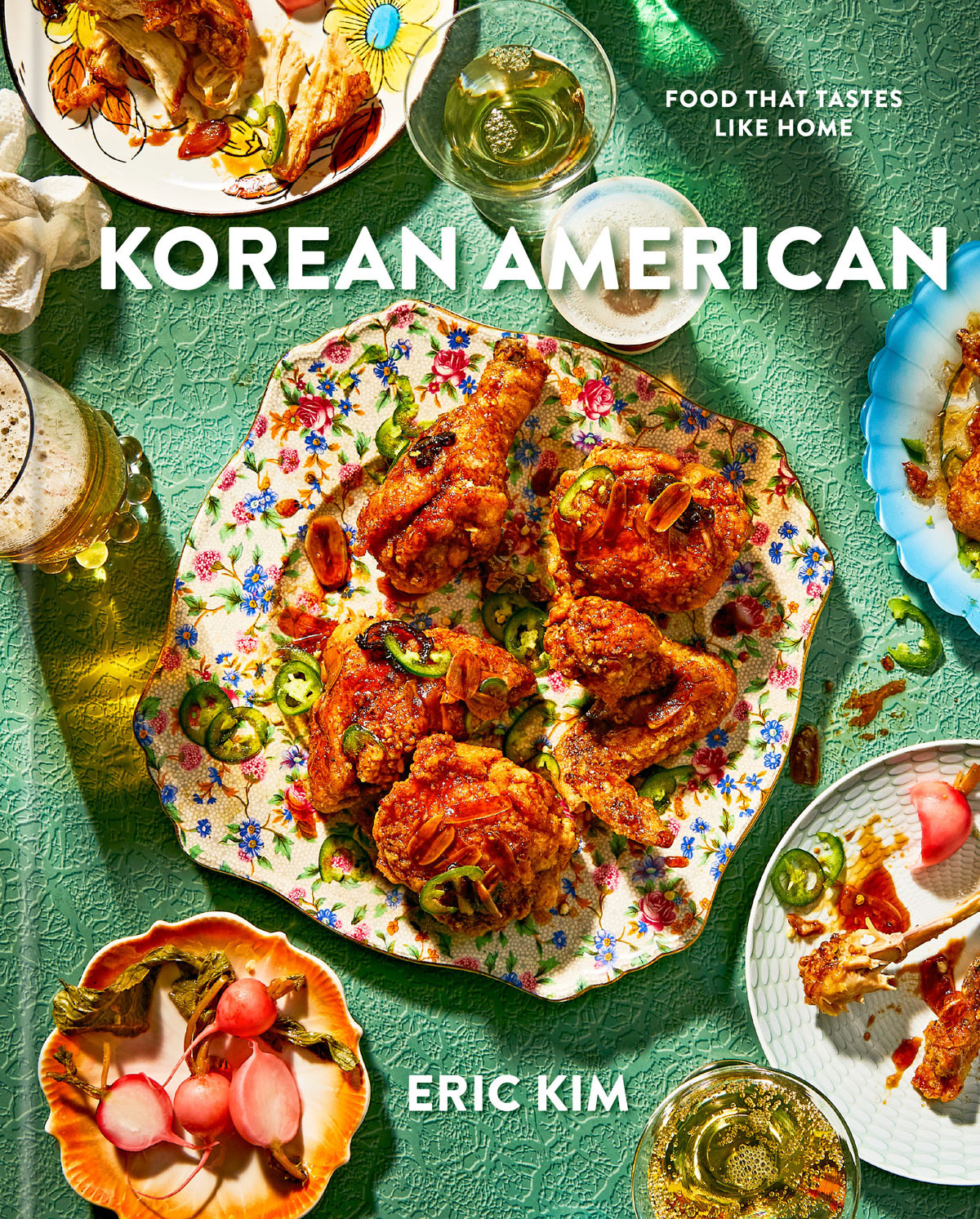 Try this recipe from the book