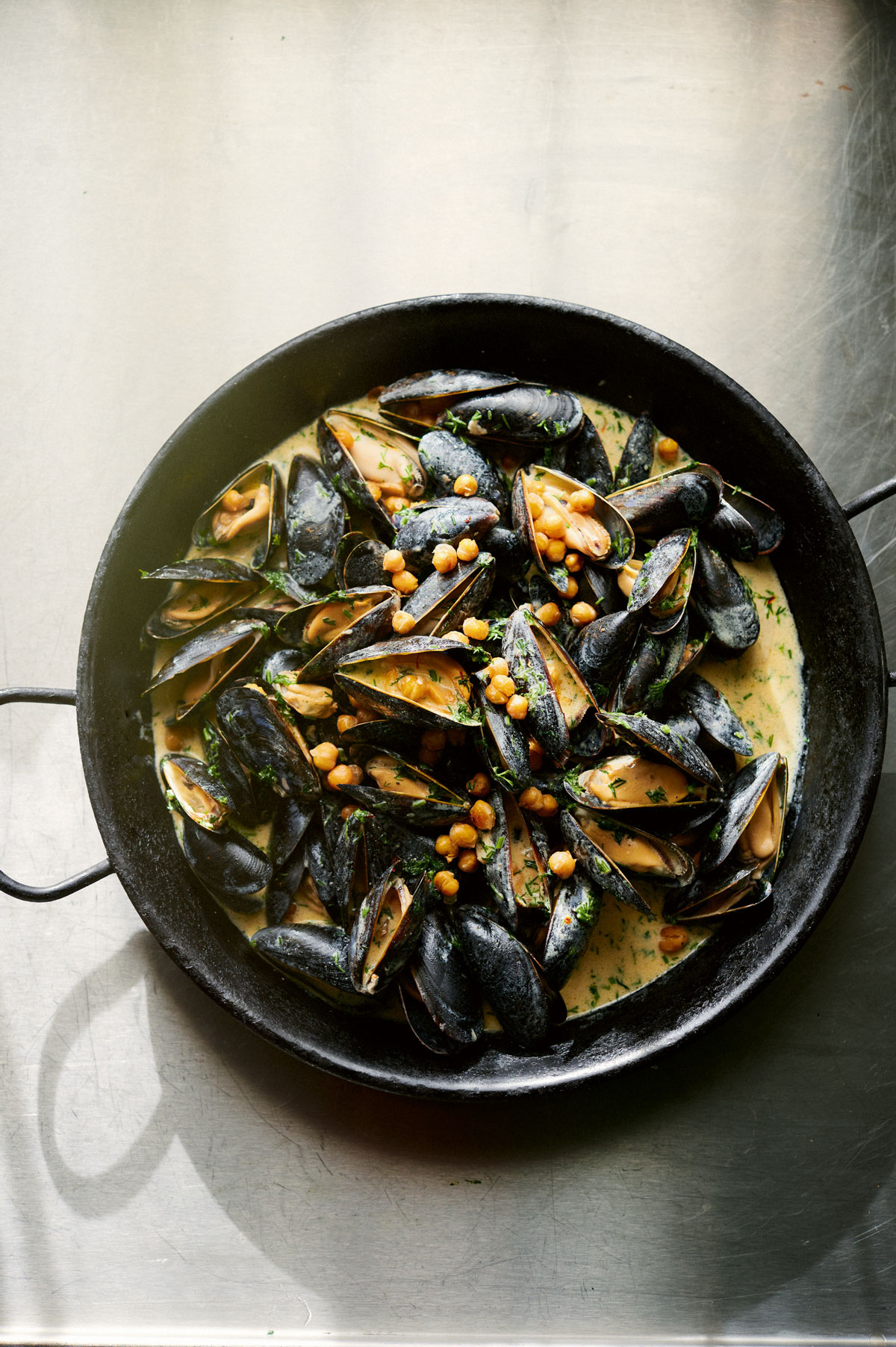 It's hard to overstate the enduring and uplifting influence Sam and Sam Clark have had on the way we eat. When they opened their first restaurant, Moro, way back in 1997, their menu was so very different from the fashionable Cal-Ital food that then held sway: we were greeted with quail baked in flatbread with pistachio sauce; crab brik with harissa and lemon (these days, jars of harissa are to be found in most supermarkets over here, but certainly not then!); charcoal-grilled sea bass with jewelled rice, chickpea salad and tahini; and their Malaga raisin ice cream with Pedro Ximenez (still on the menu now) was so very unlike any rum'n'raisin I'd ever come across! And it was at Morito that I first encountered (as my recipe gratefully acknowledges) the heady delight of chocolate mousse made with olive oil. I give glad thanks that they are still cooking their beautiful, happy-making food, and I love that they are celebrating Moro's 25th birthday by giving us a present in the form of this lovely book.
As was also the case with Jeremy Lee's Cooking, the star of last week's CookbookCorner, Moro Easy was born out of lockdown. Of course, we were all at home cooking non-stop, but I have found it fascinating how chefs, used to the rigours of the professional kitchen, found unaccustomed comfort and fresh inspiration as they rediscovered their love for everyday home cooking. And yes, I understand that a chef's view of everyday cooking might well not correspond with the less experienced cook's notion, but this book is so full of recipes and ideas that rely not at all on technique: it's about the rapturous combining of ingredients, and a joyful focus on bold flavour. I particularly love that the opening chapter brings us good things on toast! When I was recording the audio book of Cook, Eat, Repeat, Michael the producer teased me that in nearly every recipe I said the words: "This is also wonderful on toast." But it's one of my favourite ways of eating, and I think most of us feel like that, too. So I lingered long here, dreaming of toast topped with pepper, anchovy and chopped egg; chorizo, tomato and chilli; crab, Oloroso sherry and alioli; or sliced steak, red wine and onions. But there's just so much I want to eat: fried eggs with peas and chorizo; menemen, the Turkish dish of eggs with spinach, tomato, feta and dill; labneh with mushrooms, sweet herbs and chilli butter (there's a lot of love for labneh in this book, and instructions for how to make it which, in their Easy way, essentially involves mixing cream cheese and Greek yogurt); a gorgeous brown rice and potato pilaf; squid and tomato salad with crispy capers; mussel and potato salad with paprika dressing; chicken liver pâté with Oloroso sherry; and a gorgeous one-pan dish of roast vegetable with orzo and olives. And this is only a small selection, and I haven't even mentioned dessert yet! I have my beady, greedy eye on the coffee, walnut and cardamom muffins and the no-churn sea salt almond brittle ice cream in particular!
I deliberated long and lovingly before deciding what recipe to share with you today, and am very happy to be bringing you their Mussels with Yoghurt, Dill and Crispy Chickpeas.
Extracted from Moro Easy by Sam & Sam Clark (Ebury Press, £30).
Photography by Susan Bell.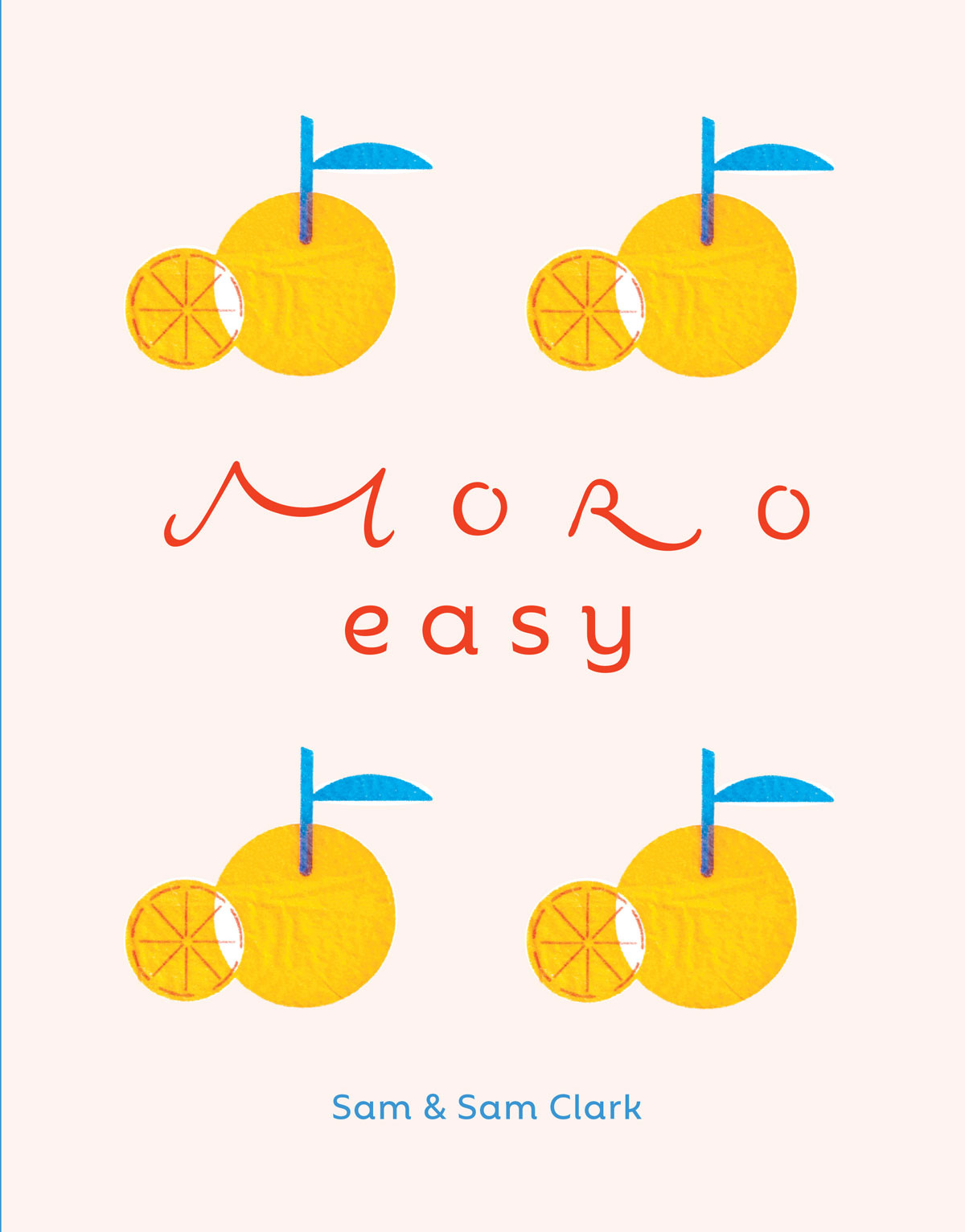 Try this recipe from the book