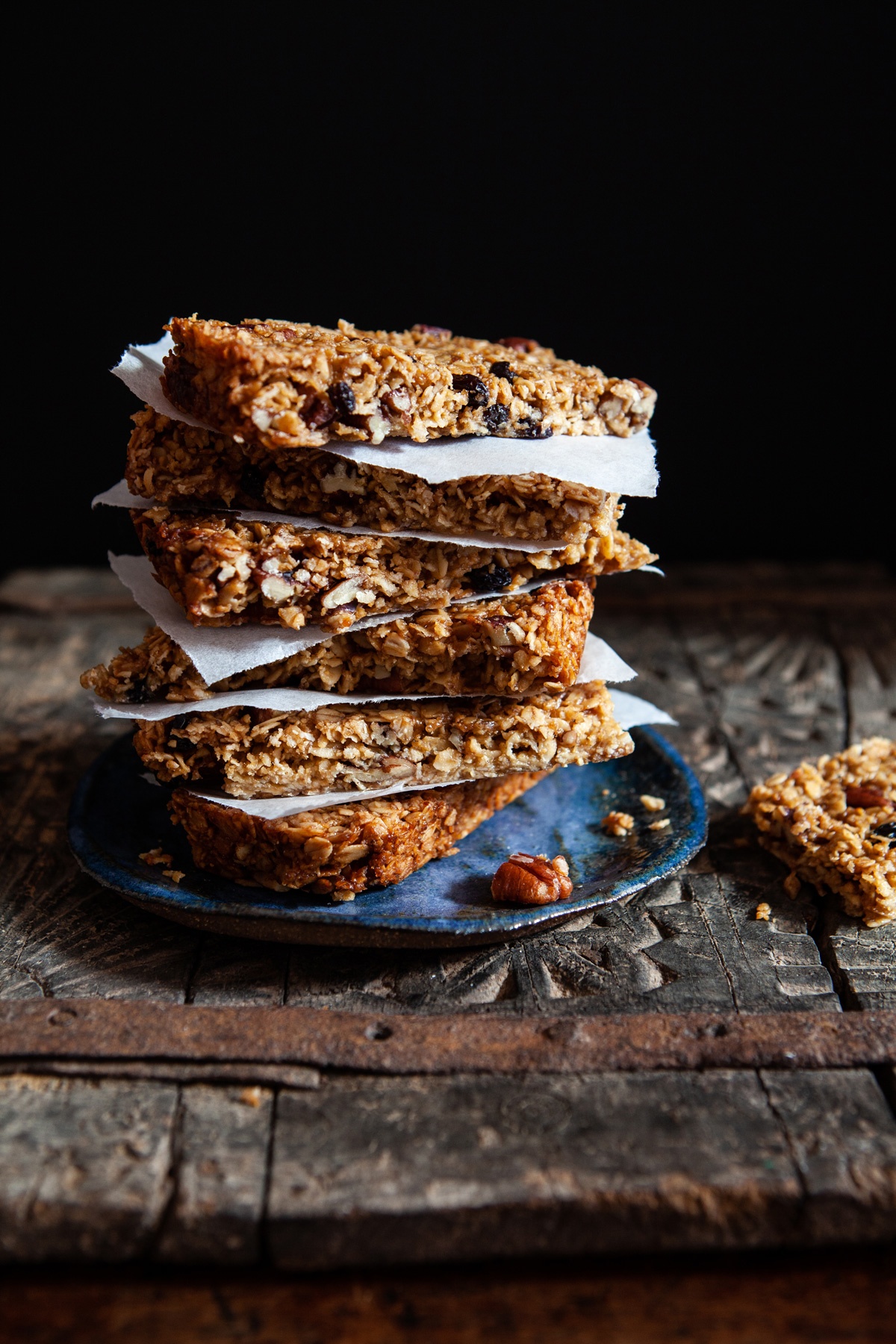 Regula Ysewijn's Oats in the North, Wheat from the South is a wonderful follow up to the glorious Pride and Puddings, and it continues her love affair with British traditions. Ysewijn is herself Belgian, and her writing stems from an obsession that has been with her since childhood. She puts it to good use, bringing recipes, telling stories, making connections, that sometimes it takes an outsider to observe so scrupulously. While this is a book that you just long to bake from instantly — should provisions permit — it is also one to be read, and savoured, as it brings alive the link between culture, climate and cuisine.
There were so many recipes I wanted to share with you here — Cornish Saffron Buns, Manchester Tart, Stottie Cakes, Bara Brith, the fabulously pink Tottenham Cake, Pie & Mash Shop Beef Pies, Pork Pies, and so much that makes me comforted just to read about. I chose to bring her Flapjacks to you, though, as this gorgeous simple and accommodating recipe, requiring neither flour nor eggs, seemed just what was needed to bring some joy into our kitchens right now.
Oats in the North, Wheat from the South: The History of British Baking, Savoury and Sweet by Regula Ysewijn (Murdoch Books, £25).
Photography by Regula Ysewijn.
Try this recipe from the book