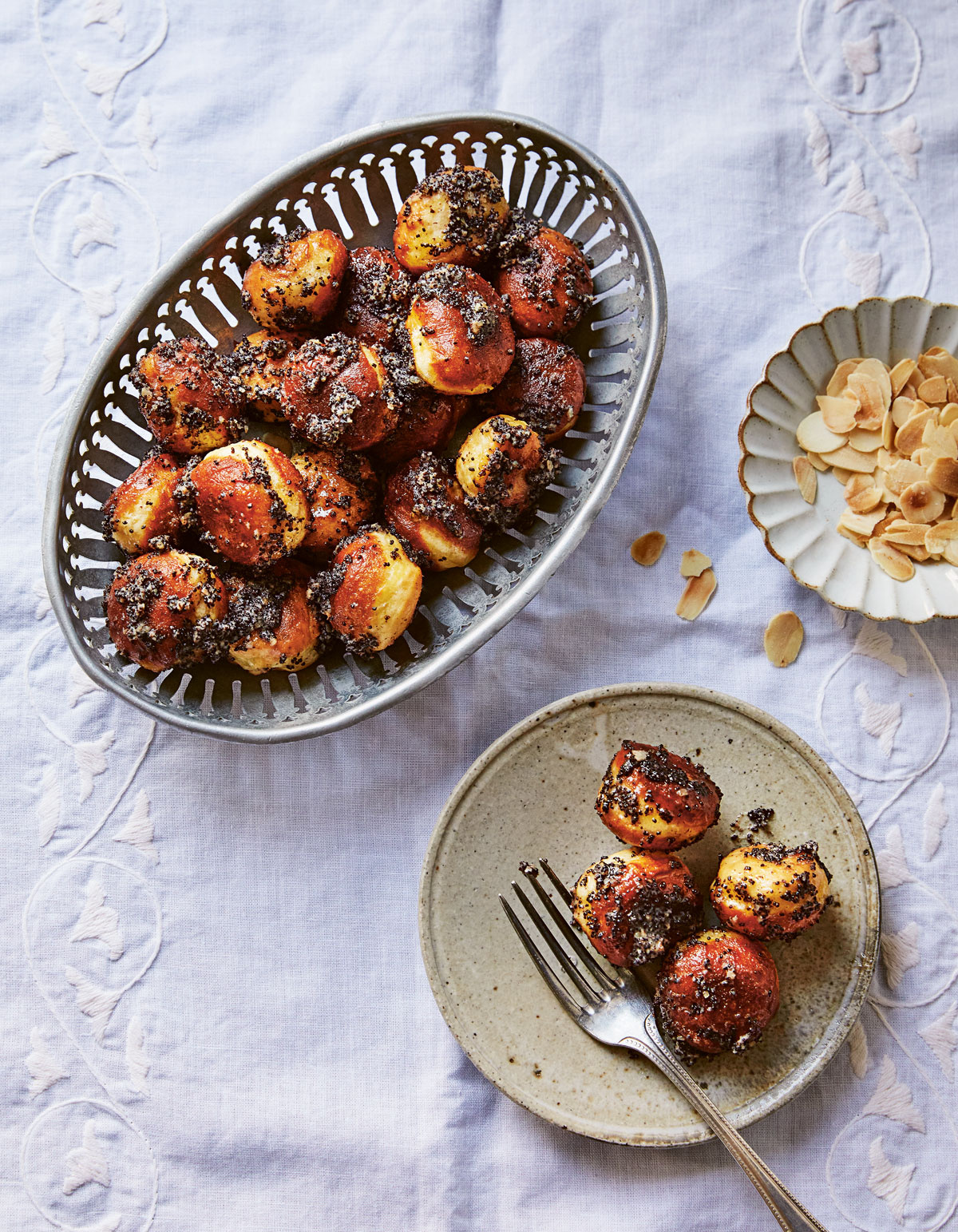 There's not a dumpling in the world I don't love, from the most intricate, stuffed ones requiring gossamer-fine dough and fancy fingerwork right down to what are no more than splodged spoonfuls of stodge. And Zuza Zak's Pierogi (subtitled beckoningly "Over 50 Recipes to Create Perfect Polish Dumplings") celebrates them all: sweet, savoury, fried, steamed or boiled. As far as I'm concerned this is a book of bliss!
The author of Polska and Amber and Rye, she writes in her introduction to Pierogi that "the big irony of my writing this book is that I set off on my food-writing career to prove that Polish food was more than 'just dumplings'." But having ably demonstrated that fact, I am so happy that she is turning her attention now to these particular pillows of joy. And she is a reassuring teacher, explaining history and describing technique concisely, and evoking flavours and textures with warm intensity. The book is divided, roughly, into two: Traditional (which has a regional framework) and Modern. But even in the Traditional half, she allows for variations to suit the contemporary non-Polish cook as well, and its subsection on Festive pierogi earns the cover price of the book alone. It may be August, but I've already earmarked her Sauerkraut and Mushroom Christmas Eve Pierogi (which I've been meaning to attempt for the past few Christmases, and now feel properly primed) and Boxing Day Pierogi, which are circles of dough stuffed with leftover turkey, roast potato and vegetables, folded over into the classic half-moon shape, to be boiled gently before being fried in goose fat and eaten with sharp cranberry sauce.
But there's no call to wait for Christmas! Of the many other pierogi, I have my eye on the Highlanders' Pierogi with Cabbage and Feta (offered as a replacement for the local bryndza cheese) from the mountainous South; the Pillowy Pampuchy ("Poland's answer to bao buns"); UFO Dumplings with Crispy Bacon Bits; Ziuta's Slow-Cooked Beef and Vegetable Pierożki in Broth; Autumnal Pumpkin Pierogi; and Sweet Potato 'Little Hooves', which are in effect Polish gnocchi and usually, Zak explains, made with ordinary potatoes. I've always been particularly fascinated by sweet dumplings, and so I couldn't help but be drawn to the Rhubarb and Custard Marbled Pierogi from the Modern section and, from the Traditional, the Honey Drop Dumplings, in the introduction to which Zak writes winningly "they're most commonly enjoyed as a second breakfast…. or as a podwieczorek (a late-afternoon snack)." Unsurprisingly, sweet dumplings feature strongly for the festive period: for example, the Kutja Pierogi with Poppy Seeds and Wheat Berries and Sweet Festive Pierożki with Stuffed Prunes; and I am so on board for her English-Style Marmalade Pierożki Fried in Goose Fat.
But it's the Festive selection of pierogi that yielded — however unseasonally — the recipe I've chosen to share with you today, for I just adore every element of this dish. Allow me to present to you these dreamy Deep-Fried Dessert Dumplings with Rum and Poppy Seeds!
Pierogi by Zuza Zak (Quadrille, £18).
Photography by Ola O. Smit.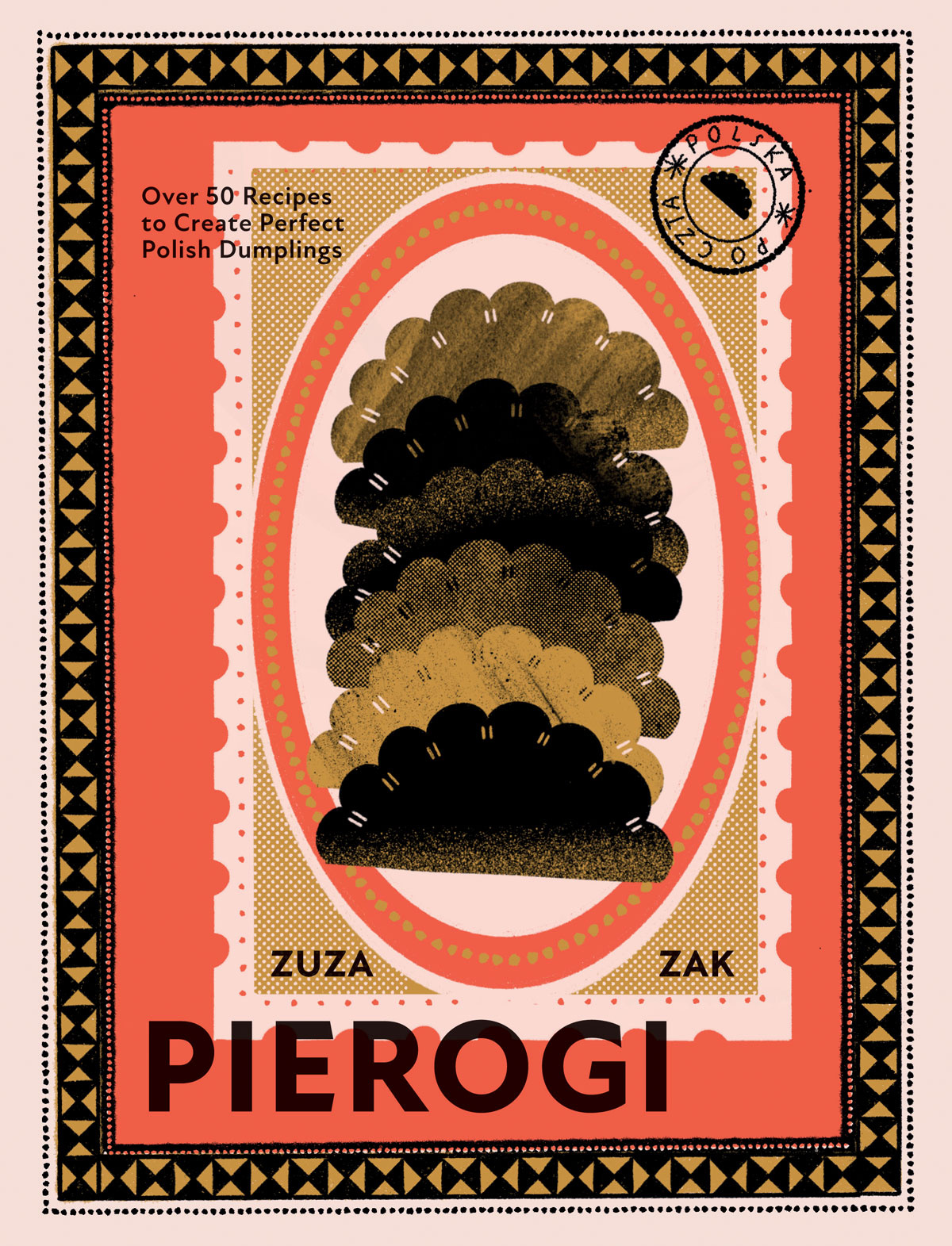 Try this recipe from the book