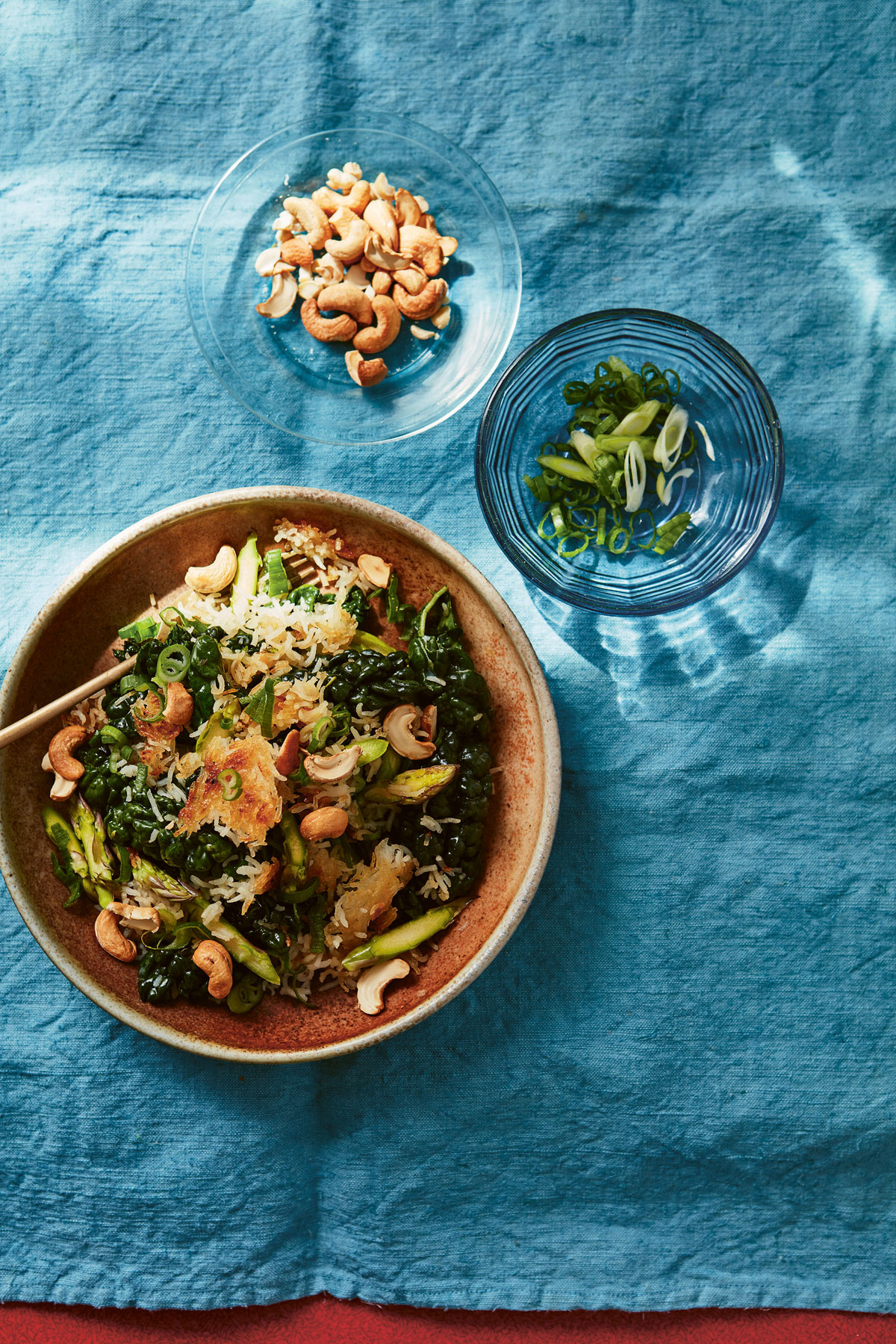 While we all know the old adage about not judging a book by its cover, I have to tell you that the vibrancy, vigour and exuberance of the cover of Plentiful by Denai Moore is a graphic evocation of exactly the mood and food you will find in its pages. What I must also tell you is that I absolutely adore this book! I can't see how it wouldn't raise the sprits of anyone who cooks and eats.
Subtitled 'Vegan Jamaican Recipes to Repeat', it spills over with flavour and vitality. Don't expect a comprehensive guide to "the greatest Jamaican hits", as Moore warns in her introduction: do expect recipe after recipe that will help you usher in real joy in the kitchen and at the table. Moore is the real thing: a proper eater and true cook with real flair for flavour; her recipes, along with her writing about them, are a-brim with such gleeful generosity, fusing the ingredients and traditions of Jamaica with foods of other cultures with Ottolenghi-like brio but entirely authentic to Moore's own identity and appetite. But there's no need to unpick the various influences behind each recipe: what you need to know is that her food is just gorgeous! I've already bought two copies as presents for friends, and I know I shall be giving a lot more out as the year progresses. But you know how it is when you fall in love with a book — you just can't help pressing it enthusiastically on everyone around you!
My copy of Plentiful is so a-flutter with post-it notes that I don't know how to constrain myself to a select few here, but I'll do my best. Allow me to bring to your attention The Ultimate Breakfast Paratha; the Mobay Som Tam (think of a Thai sour papaya salad made with mango) with Burnt Lime Dressing; Sticky Orange Roasted Green Bean and Mangetout Salad; Grated Beetroot with Roasted Hazelnuts and Olive and Scotch Bonnet Jam; 'Oxtail' Gravy (the 'oxtail' is in inverted commas as this is obviously a meat-free dish) with Spring Onion and Roasted Garlic Mash; Rice and Peas Arancini; King Oyster Mushroom 'Scallops' (which pop up in various vegan books, though often less gloriously) with Coconut Rundown Risotto; Plantain Gnocchi with Roasted Garlic and Coconut Milk; Crispy Oyster Mushrooms with Scotch Bonnet Burnt Lime Dressing and Coconut Rice; and Silky Butter Beans with Roasted Corn and Hazelnuts. But I shouldn't let you go before I've told you about some of the desserts, too, so let me just say to you Small-Batch Sticky Toffee Pudding, Jamaican Ginger and Marzipan Loaf and Coffee Miso Caramel Chocolate Pudding!
It was so hard to decide which of all the recipes in this wonderful book to share with you today, but inspired by my love of the Thai version, Yum Khao Tod (I go regularly to Supawan Thai in King's Cross for its divine iteration of it) I plumped happily for her Crispy Rice Salad with Crunchy Green Vegetables and Salted Cashews.
Credit: Plentiful by Denai Moore (Hardie Grant, £24).
Photography © Yuki Sugiura.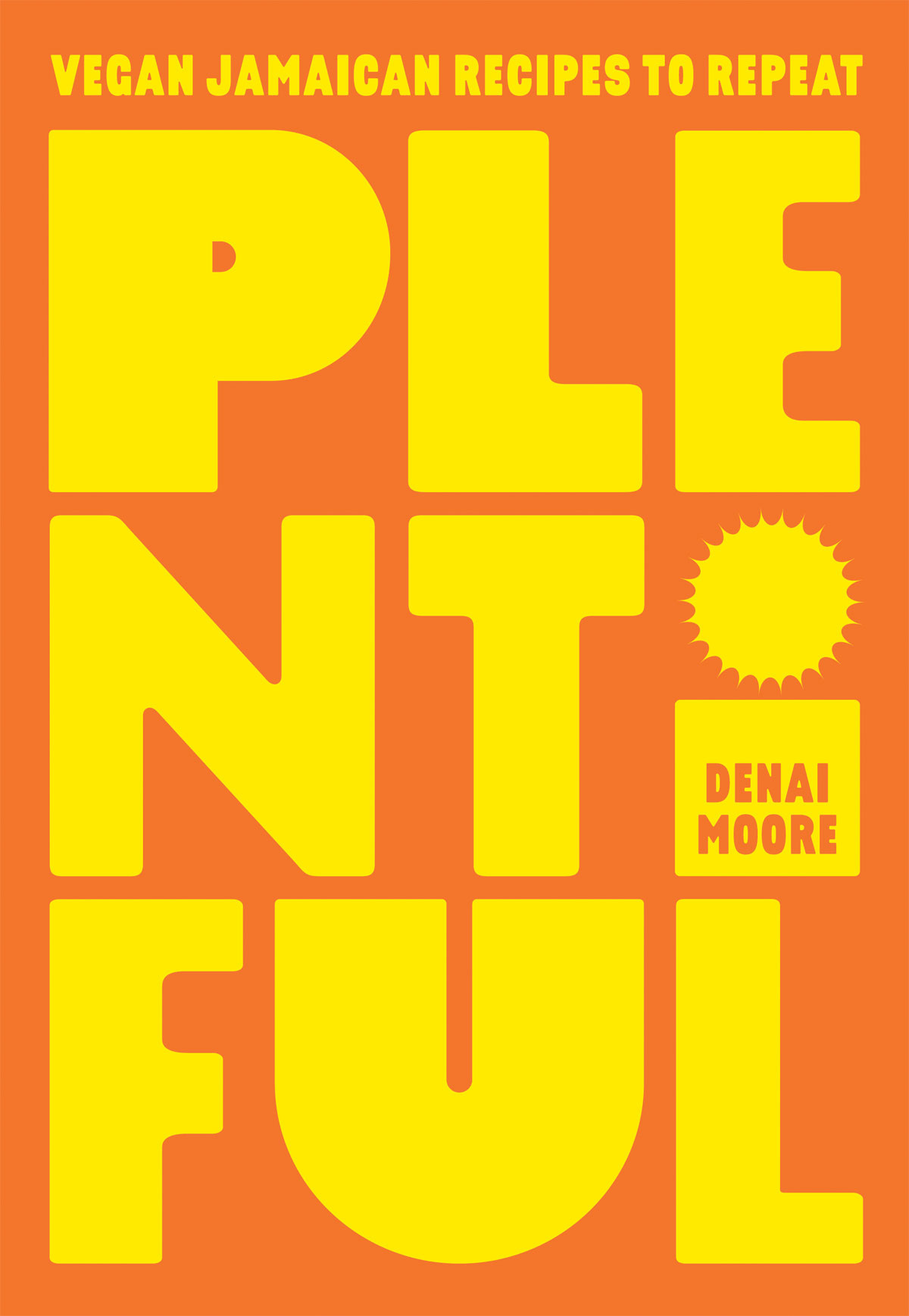 Try this recipe from the book