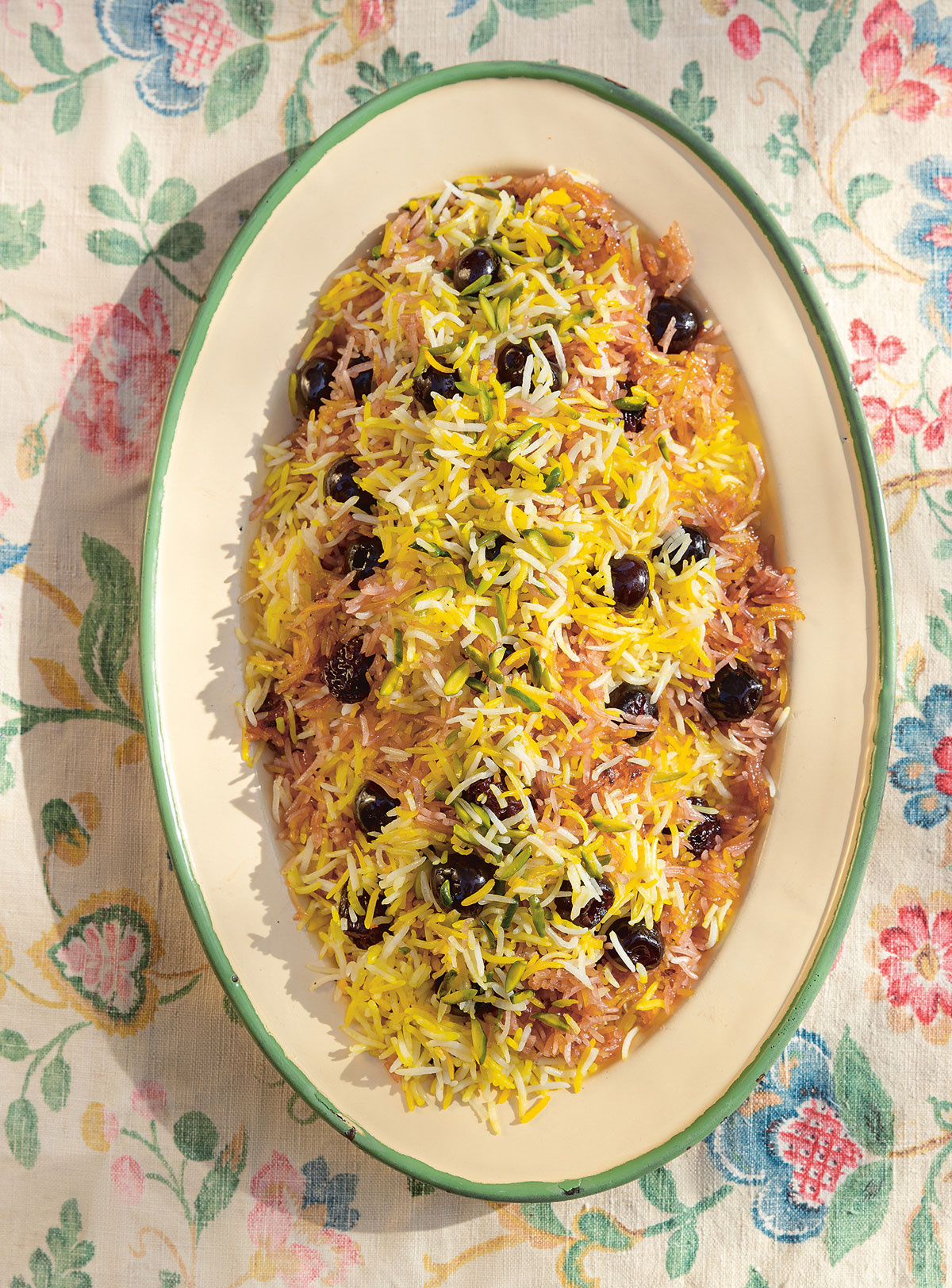 I'm afraid while I'm in Australia I can't write reviews as I normally do, but I didn't want to deprive you of the joys of CookbookCorner altogether, so please consider the selection each week as a glowing review in itself!
This week's choice is the exquisite Pomegranates & Artichokes by Saghar Setareh, and I'm very happy to be sharing her recipe for this beautiful Sour Cherry Pilaf today.
Pomegranates & Artichokes: Recipes and memories of a journey from Iran to Italy by Saghar Setareh (Murdoch Books, £26). Photography by Saghar Setareh.
Try this recipe from the book