I think I may have raved about Varsano's chocolate covered salted caramels before, and if I haven't, I should have.
Sadly for me - though it's possible a blessing in drag, as an old friend of mine says - they are hand made in New York and not available anywhere else. So if you live in that fabulous city, you are in luck. My fortune came via a friend, the gorgeously greedy brain behind cookstr.com , who gave them to me as a present when he visited me here in London. I think they come in milk chocolate, too, but I like mine robed in the deepest, darkest chocolate.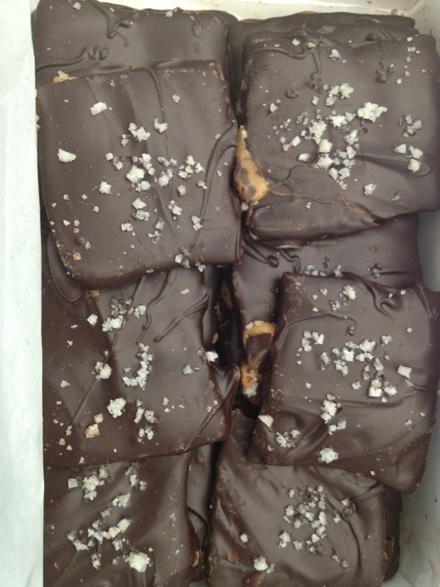 Despite the inclement weather (you know how I loathe the heat), I still have a fancy for them - though kept in the fridge for sweet and salty cooling down and all-round reinvigoration.
Varsano's is at: 172 W. 4th Street (between 6th & 7th Avenues), Greenwich Village, New York.