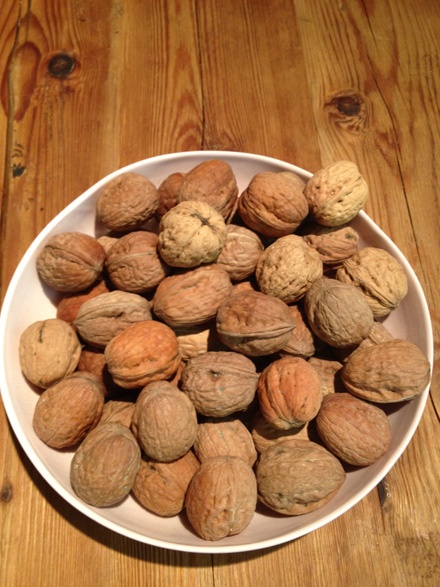 I'm slightly traumatised that it is already November, but the one place I always enjoy the oncoming of winter is the kitchen, at least. The season certainly has its consolations - comforting soups and rich stews among them, but right now I am happy just to celebrate a bowlful of 'wet walnuts', before they are no more, for we're coming to the very end of them.
These - if you don't know them - are walnuts before their kernels have dried, and are pale and milky and gorgeously resiny, rather like pine nuts; the shells are not wet, though they are slightly darker than later in the season. Cracking and eating the nuts is a slow but gratifyingly peaceful process, although I did panic slightly at first when I couldn't find my nutcrackers; luckily - if alarmingly - my daughter managed to crack some in her hands for me.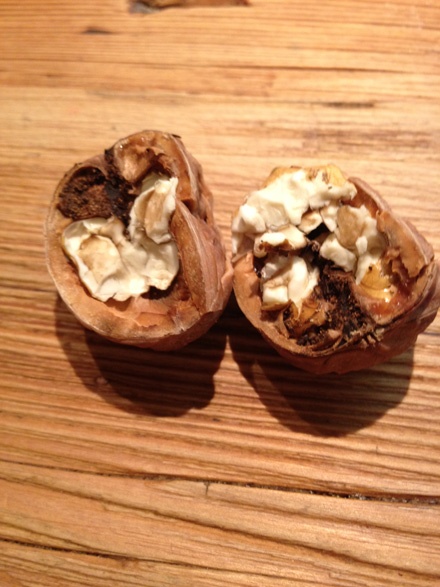 I've never actually cooked with wet walnuts, I just like to enjoy the ritual and their creamy flesh, but I'm thinking that a salad of red chicory, gorgonzola and wet walnuts might very well be in order...