I am so sad to see Renatta go. She is such a positive force and bringer of joy, as well as of delish food. But life doesn't always go to plan. One thing I do know, however, is that she will always bring pleasure to people in and out of the kitchen.
As for tonight's show - the theme is Daring Pairings. I will say nothing - nothing I tell you! - more: you will have to watch the show to find out.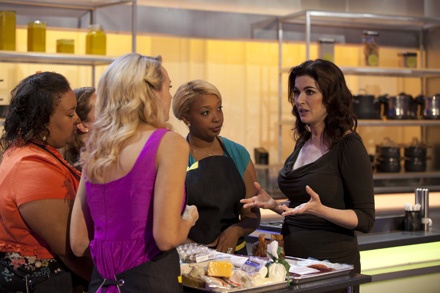 However, I might mention I have, for the show, daringly paired a comfy black dress with some mandarin-coloured suede booties!
Episode Four of The Taste airs tonight on ABC at 8/7c.
Tweet me @nigella_lawson and tweet @TheTasteABC.