I'm wiping my brow here, folks - and for more reasons than one! Not only is it the semi-finals - and I've got just one player left - but it is also the Seduction Challenge. In other words, it's all hotting up.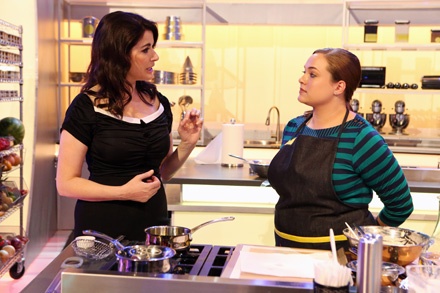 But I have reasons to be cool (relatively speaking: next to Tony Bourdain, there ain't no one who's cool!) and they are twofold: Lauren (who I believe in, you believe in, and we just need for her to believe in herself) and the nature of the challenge itself: Team Nigella is ready to woo!
We are seduced by The Taste, and want you to be, too!
Please feel free to tweet me @Nigella_Lawson at any time tonight (The Taste airs on ABC 9/8c) asking me anything, but please be sure to add the hashtag #seducedbytheTaste.