Do you want the good news or the bad news first? Actually, am going to start with the bad news, as that's the kind of person I am. The bad news is that Lauren, the popular favourite, and mine, is out of the competition; the good news is that tonight is the live finale. We are all massively excited and I'm afraid each one of us judge/mentors will be blocking up our twitter-followers' timelines tonight with our banter and badinage or chini-scratchingly thoughtful insights - however you choose to look at it!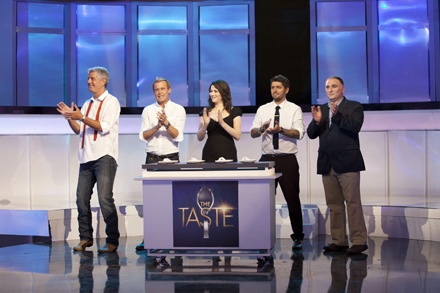 I hope you've enjoyed this season of The Taste as much as we all have. And I must tell you that those contestants who have already gone home, have all said how much they gained from being part of this experience. It is perhaps a platitude to say that there have been no losers, but I really feel that to be the case.
That's not to say, it's all sweetness and light: tonight's going to be a real battle; the knives are sharpened, and let's hope no blood gets spilt!
Thanks for the company throughout the season and let me remind you, as ever, that you can tweet me during the show @nigella_lawson and please be sure to add the hashtag #TasteFinale