Print me
Introduction
You may think we've gone down a weird path with this one, but hear us out! Cookbooks can have this compulsion to instruct you to make everything from scratch, but sometimes convenience needs to be encouraged to get the job done. So be kind to yourself and take the easy route here. Pop into the supermarket and get your paws on the best ready-made lasagne you can find, then you're going to create culinary magic by portioning it up and deep-frying it. Think mac 'n' cheese bites, but better. Think oozy, creamy, rich lasagne but hand-held and crunchy. The ideal little bar snack, indulgent treat or crowd-pleasing canapé, we bet you never thought lasagne could be this lavish!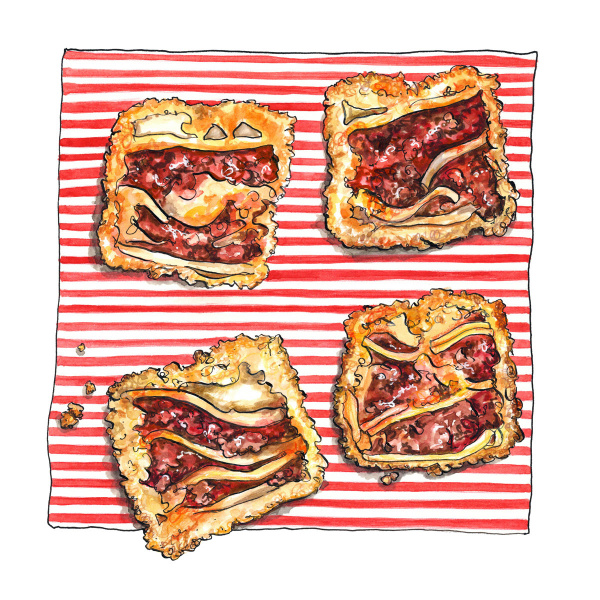 1 ready-made beef lasagne (about 400g)
sunflower or vegetable oil (for deep-frying)
2 tablespoons plain flour
1 large egg
1 tablespoon milk
50 grams panko breadcrumbs (or fine dried breadcrumbs)
10 grams freshly grated Parmesan cheese or Grana Padano or Pecorino cheese
sea salt flakes
freshly ground black pepper
Method
Lasagne Bites is a guest recipe by Russell Alford and Patrick Hanlon so we are not able to answer questions regarding this recipe
Get your pre-made lasagne from the supermarket. Remove the cling film or other wrapping, but with the lasagne still in its foil tray, use a sharp knife to cut it into roughly 4cm squares, as if it's a sort of traybake. A 400g lasagne will yield around six nuggets, while a larger one may get you eight to 10. Cover the tray with a sheet of cling film and place in the freezer for about 90 minutes to 2 hours to solidify a bit.
Heat the oil in your deep-fryer to 160°C.
Prepare your pané station: put your flour in one bowl. In another, whisk the egg and milk together. In a third, combine the breadcrumbs with the cheese and some freshly cracked black pepper. (You would sprinkle, grate or twist these over a finished pasta dish, right? So why not include them in the coating?)
Take the now semi-frozen lasagne out of the freezer and carefully remove the pre-cut cubes. One by one, place each lasagne bite into the flour, then into the egg, covering all six sides. Smother in the breadcrumbs and cheese, then return it into the egg, and again into the breadcrumbs. The double coating ensures there shouldn't be any leaks.
Working in batches, gently lower into the fryer, shaking the basket slightly to ensure it doesn't stick. Fry for 8–10 minutes, depending on the thickness of your lasagne. If a little protrudes out of the top, don't worry. You'll have to turn them around about every 2 minutes to ensure even coverage.
Remove from the fryer and place on a wire rack set over a baking tray lined with kitchen paper to absorb any excess oil. Leave to stand for about 2 minutes, as they will still be molten inside! Season with a little flaky sea salt and black pepper on top before serving.
Other recipes you might like