Print me
Introduction
I love the Almond flavor combined with Pignoli nuts. An elegantly sweet cookie.
1 pound almond paste (canned)
1½ cups sugar
3 large egg whites
1½ cups pinenuts
Method
Pignoli Nut Cookies is a community recipe submitted by Healthgal and has not been tested by Nigella.com so we are not able to answer questions regarding this recipe.
Preheat oven to 350 F Line two baking sheetw with parchment paper or lightly grease cookie sheets.
Crumble the almond paste into a stand mixer bowl. Can also beat with hand beater. Beat until crumbled fine.
Sprinkle the sugar over the almond paste while continuing to beat, until sugar is incorporated. Beat in egg whites, one at a time, and continue beating until the dough is smooth. (The batter can be wraped in plastic wrap and refrigerated for a day.)
Ready to bake: Spread pine nuts out on a flat plate. Roll one good tsp of dough into a ball between your moistened palms. Drop the dough ball onto the plate of pine nuts and roll them in nuts to coat lights on all sides. Transfer them to the baking sheets and press them lightly to flatten slightly and help pine nuts adhere to the cookies.
Bake cookies until lightly browned and soft and springy, about 15 minutes. Remove and cool completely on wire racks before serving. Cookies can be stored in a tin or covered container at room temperature for up to a week.
Other recipes you might like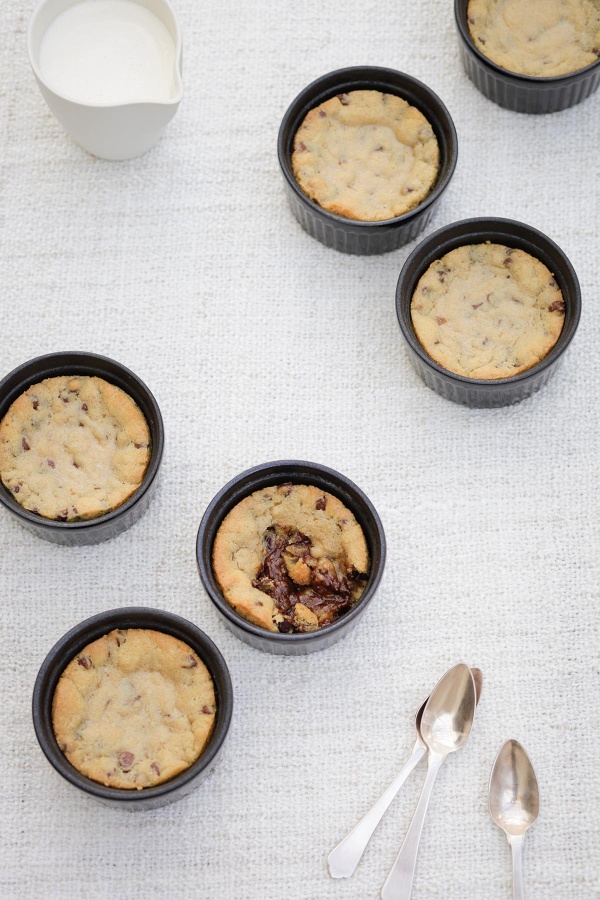 Chocolate Chip Cookie Dough Pots