Print me
Introduction
If you are not able to buy this locally here's how to make your own. From Farmhouse Cookery published by Readers Digest.
3 pints milk
½ pint cream
Please note that nigella.com is not able to accept responsibility for any substitutions that Ocado may need to make as a result of stock availability or otherwise. For any queries, head to ocado.com/customercare.
Feel free to use the "swap" feature and adjust brands and quantities as needed.
Method
Clotted Cream is a community recipe submitted by JillyB and has not been tested by Nigella.com so we are not able to answer questions regarding this recipe.
Mix the milk and cream together and pour into a wide saucepan. Cover to keep out the dust and leave to stand in a cool place (NOT the fridge) for several hours until the cream has risen to the top.
Lift the pan carefully onto the stove so that the risen layer of cream is not disturbed or broken up. Warm through on the lowest possible heat, on an asbestos mat if you like.
Keep at this low heat for 40-50 mins until the top of the cream is crinkled and golden yellow.
Remove the pan from the stove, cover and leave to stand for several hours or overnight in a cool place...but NOT the fridge!
Then, using a slotted spoon, skim off the cream into a dish, allowing the milk to drain back into the pan. The milk can be used for pancakes or scones.
Other recipes you might like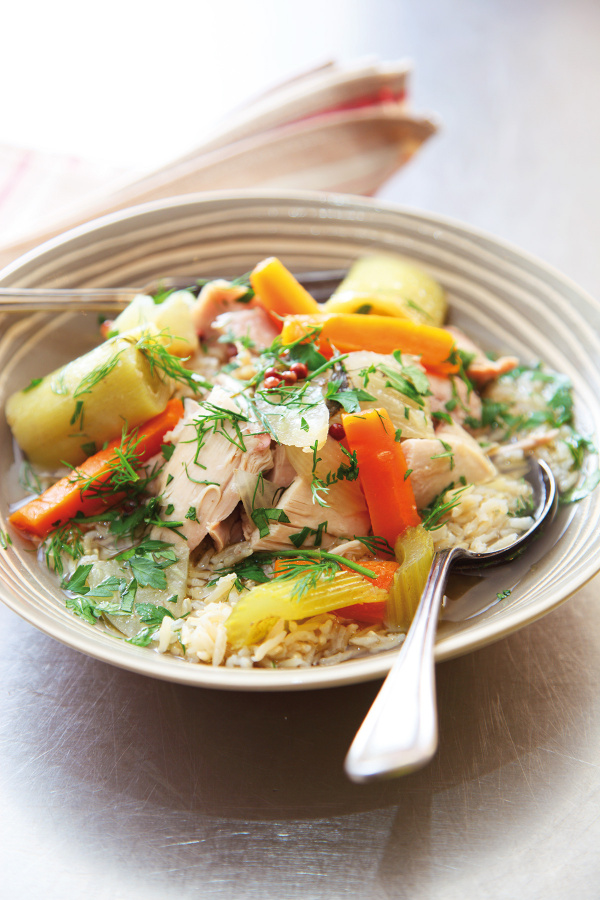 My Mother's Praised Chicken