Print me
Introduction
This salad is so funky...gives you a great kick on a Winter's or Summer's day!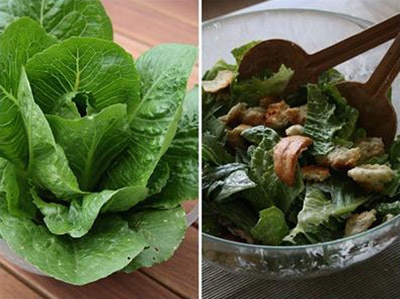 For the Salad
1 large head of romaine lettuce
1 ounce grated Parmesan
1 handful crispy duck crackling
For the Dressing
1 teaspoon dijon mustard
3 tablespoons red wine vinegar
½ cup extra virgin olive oil
2 teaspoons freshly chopped mixed herbs
¼ cup creme fraiche
1 handful duck crackling
Method
Ceasar Salad French Style is a community recipe submitted by Krakra58 and has not been tested by Nigella.com so we are not able to answer questions regarding this recipe.
Remove tough outer leaves of the lettuce. Slice off the end then rinse out the dirt and impurities in cold running water. Pat dry and slice the leaves across at about 1 inch intervals.
Using the large-holed side of the grater, grate the Parmasen cheese.
Toss the lettuce with the cheese, a handful of cracklings and a generous amount of dressing.
To serve, add on top ¼ cup of salad croutons.
Additional Information
Do not use supermarket powdered Parmasen cheese!
Other recipes you might like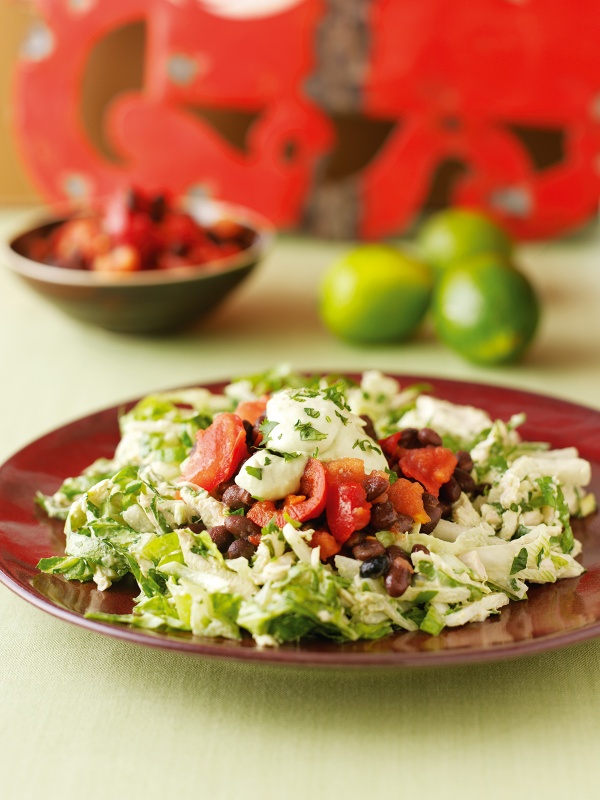 Mexican Chicken or Turkey Salad With Tomato and Black Bean Salsa