Print me
Introduction
A light and refreshing summer cocktail from Cuba. If you have mint leaves in your garden, it's a good way to use them. I like to add more mint than the recipe calls for and I use dark rum. A muddler is a long wooden device which can be found at most gourmet stores. If you don't have one, use the bottom handle of a wooden spoon.
1 teaspoon sugar
1 lime (cut into four wedges)
4 mint leaves
1 sprig mint
2 ounces rum
2 ounces carbonated water
Method
Mojitos is a community recipe submitted by Patrizia and has not been tested by Nigella.com so we are not able to answer questions regarding this recipe.
Place the mint leaves into a long mojito glass (often called a "collins" glass) and squeeze the juice from a cut lime over it. You'll want about two ounces of lime juice, so it may not require all of the juice from a single lime.
Leave the lime wedges in the glass. Add the sugar, then gently smash the mint into the lime juice and sugar with a muddler.
Add ice (preferably crushed) then add the rum and stir, and top off with the club soda.
Garnish with a mint sprig.
Other recipes you might like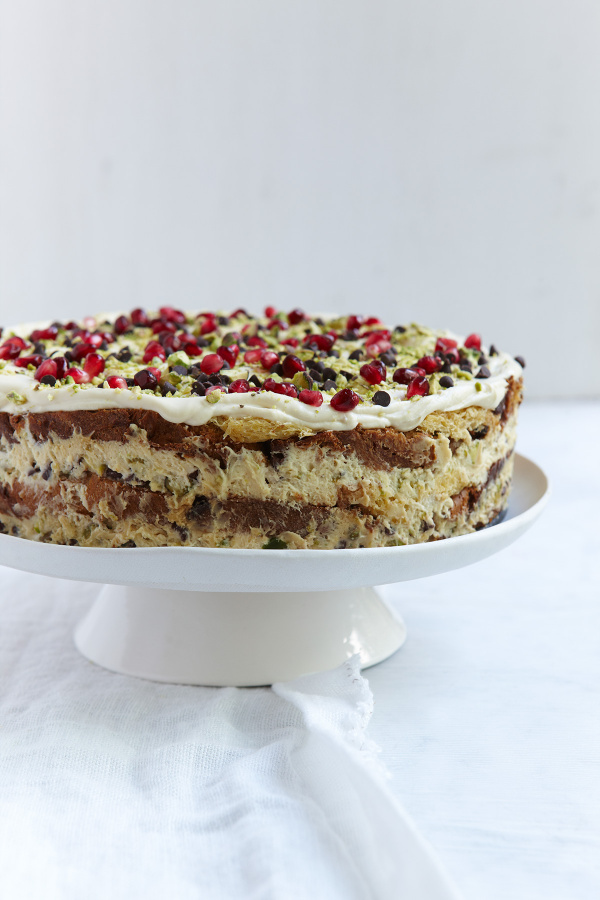 Italian Christmas Pudding Cake