Print me
Introduction
It's in season and delicious.
750 pomegranate seeds (dark ruby)
250 dried cranberries
63 dried mint
125 crumbled feta cheese
2 sliced nectarines
1 medium sliced honeydew melon
1 tablespoon sugar
Method
Pomegranate Salad is a community recipe submitted by Raha Lane and has not been tested by Nigella.com so we are not able to answer questions regarding this recipe.
Toss together all ingredients except feta and mint.
Add feta and mint before serving.
Additional Information
This is an instant salad without dressing.
Other recipes you might like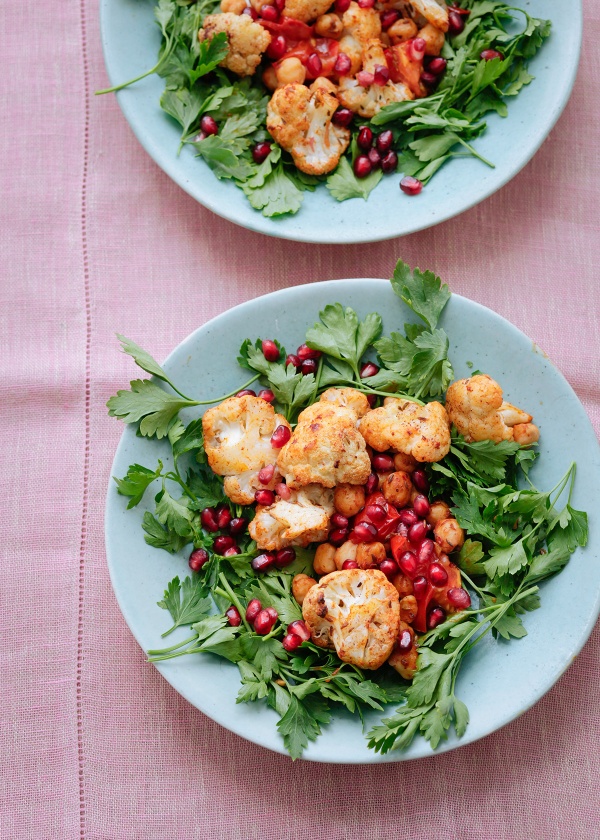 Warm Spiced Cauliflower and Chickpea Salad With Pomegranate Seeds