Print me
Ingredients
Serves: About 4 dozen!
250 millilitres sugar
250 millilitres tinned pumpkin
125 millilitres butter (or shortening, softened)
500 millilitres all-purpose flour (or wholemeal flour)
1 teaspoon baking powder
1 teaspoon baking soda
1½ teaspoons cinnamon
½ teaspoon ground cloves
½ teaspoon ground ginger
½ teaspoon ground nutmeg
¼ teaspoon salt
500 millilitres chocolate chips
Method
Pumpkin Drops is a community recipe submitted by scholastica and has not been tested by Nigella.com so we are not able to answer questions regarding this recipe.
Heat oven to 375 F.
Mix sugar, pumpkin, shortening.
Stir in dry ingredients and then chocolate chips.
Drop by rounded teaspoons 2 inches apart on an ungreased cooking sheet.
Bake until light brown 8-10 minutes.
Additional Information
I usually make a double batch and use the rest of the pumpkin which is about 2 cups. You can also substitute the chocolate chips for raisins and chopped nuts. Also grated orange peel gives it a great flavor. You could omit the chocolate chips and frost the cookies instead.
Other recipes you might like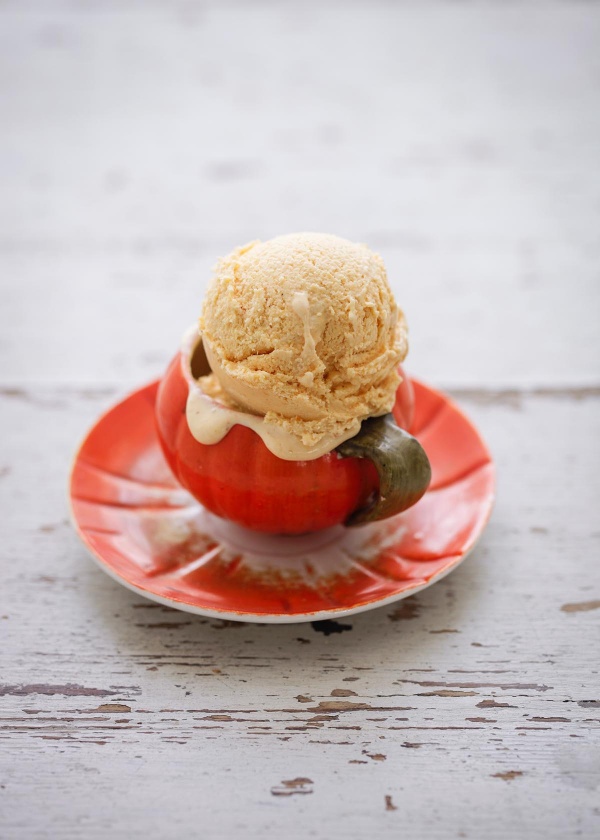 No-Churn Brandied Pumpkin Ice Cream